Same-Day Building Materials Courier in Detroit, MI
Do you need a same-day construction delivery in Michigan?
Curri has your back. Not only are we fast, but we're also able to provide service whenever you need it. Curri can get a driver en route quickly, get them to your pickup location, and get your delivery taken care of. Curri is always reliable and ready to go.
You can trust that our drivers are trained and able to get your deliveries done where and when you need them. If you're ready to get started, just request a demo to learn about the services we have available in Detroit, MI, and the surrounding areas.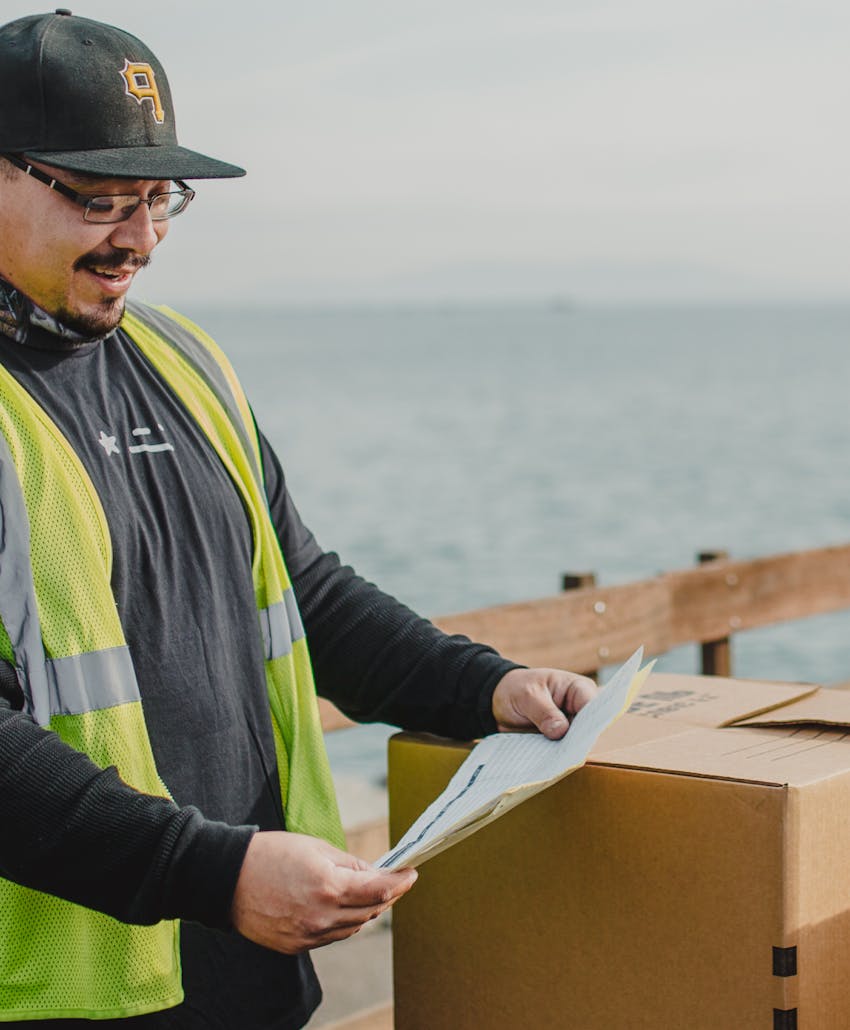 A Resource for Suppliers, Distributors and Manufacturers in Michigan
If you're a supplier, distributor or manufacturer in Michigan, we're ready to get to work for you. When you partner with Curri, you can revolutionize your delivery operations. Your customers will always be able to rely on you for on-demand deliveries. Not only do we offer better delivery service, but the Curri fleet is also as trustworthy as they come. Our drivers are insured, background checked and trained to offer you the best customer service possible. So you get faster delivery and a team of professional drivers at an incredibly affordable price.
Also, our enterprise features make everything even easier. With net billing, usage reports and accounts payable built in, it's even simpler to use Curri.
The Curri Fleet Expands Your Team of Delivery Drivers
Look at hiring Curri as an instant expansion of your delivery fleet. We've already talked about our amazing team of drivers who will always treat your deliveries with care, and you'll also get a huge fleet that includes vehicles of every type. You can choose vehicles as small as a car for a simple delivery or as big as a semi-truck for bulk shipments. The best part is you choose the vehicle that is big enough for the delivery and nothing more, saving you money in the process.
Our fleet has every vehicle you could need. Book a sedan, a box truck, a bobtail, a pickup truck, a cargo van, a flatbed, a semi-truck and everything in between. The customization that Curri gives you allows you to create the most effective and efficient delivery system possible. With Curri, you can always trust you're doing your supplies and materials deliveries right.
Final Mile, Last Minute — Same-Day Deliveries Directly to the Job Site
As we mentioned, Curri can handle all of your deliveries. Even those last-minute, final-mile deliveries are no match for our platform. If you need same-day deliveries to the job site, you can trust Curri to get them done. It doesn't matter what your schedule is, we can get on it. Curri can handle your hotshots, scheduled routes, round-robins, long-distance deliveries, FTL, LTL and everything else.
All you have to do is request your deliveries, and we'll take care of the rest. When you partner with us, you can even give us your manifest and we'll become your daily solution. Curri fits where you need us to. You can use us once a month or multiple times a day. Whatever works for you works for us.
On Demand in Ann Arbor, Flint, Sarnia, Toledo
The Curri fleet is nationwide, and we're growing every day. When you're needing our services in Detroit, Michigan, and the surrounding areas, we've got you covered. Our on-demand service is available in Ann Arbor, Flint, Sarnia, Toledo and other areas. Check out your location below to see if the Curri fleet is available in your area.