Middle Mile Logistics and Transportation for Building Materials
A nationwide network for manufacturers, distributors and suppliers
Curri is the ultimate courier solution for businesses that want to streamline their supply chain and delivery ops. With Curri, middle mile logistics and transportation are incredibly easy.
Curri provides you with a same-day, on-demand courier who can get your supplies and materials to their destination. Best of all, Curri is very affordable and saves time and money on your routes. Plus, you get to look awesome because your retail centers can always count on you for on-time product restocking when they need it. Read on to learn more about Curri and the middle mile, or contact the Curri team to get started!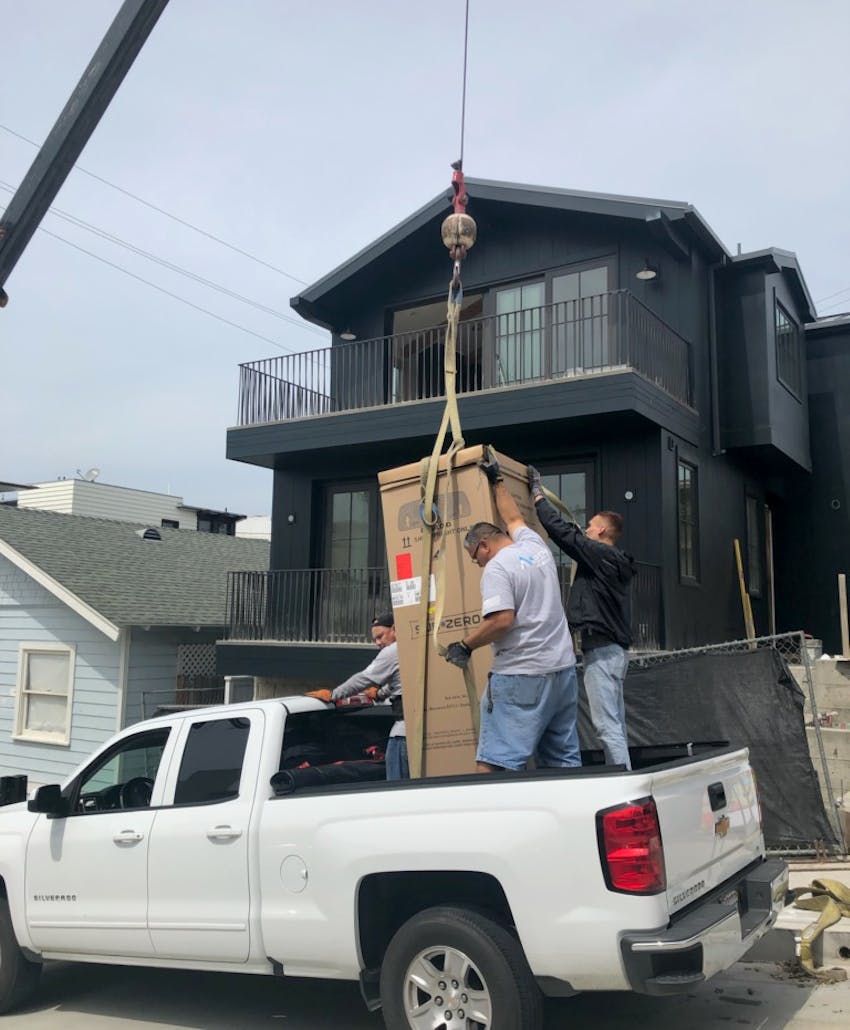 Local Delivery Drivers That Sync with Your Supply Chain
Curri seamlessly integrates into your current supply chain operations. You'll be able to solve your delivery ops issues, resolve delivery bottlenecks, and ensure that your deliveries are always on time. When you're needing the middle-mile delivery to get done securely, quickly, and affordably, Curri is the solution you should turn to.
Part of what makes Curri the perfect addition to any supply chain operation is our awesome network of professional local delivery drivers. When you utilize Curri, you get access to local drivers in your area who are ready to take on your deliveries and get them to their destination without a hitch. Drivers are experienced, background checked, and fully insured.
A Flexible Fleet of Vehicles - From Sedans to Semi Trucks
With Curri, you get much more than just a team of professional drivers. You also get access to a full fleet of vehicles, available to you at any time with just the press of a button. When you utilize Curri, you can select from every size and feature of vehicle transport you could need, as well as specialty equipment like moffetts for those trickier shipments.
Our fleet network is equipped with sedans, SUVs, pickups, cargo vans, box trucks, stake-bed trucks, flatbeds and semi-trucks. Curri can take on your smallest deliveries or we can take on your big hauls. All you have to do is let us know and we'll send out the right vehicle for the job. And you never have to pay for a vehicle that is bigger than necessary. We provide the right size vehicle for the job so that you can save money on every route. You even get advanced logistics tools like custom usage reports and GPS tracking to show you how much time and money Curri is saving you on your middle-mile deliveries.
Check out our fleet capabilities to see everything we have available to our partners.
Same-Day Middle Mile Transportation, On-Demand
When you're needing your supplies, equipment, and building materials to make it from your warehouse to the retail hub or distribution destination, you can count on Curri. Our nationwide network of drivers is standing by and ready to provide you with local on-demand and same-day deliveries for your middle-mile transportation. It doesn't matter if you're scheduling weeks ahead of time or if you're needing a delivery last minute. Our drivers will get there and get it done.
With Curri, you can use our service however you see fit. If you're needing someone to cover all of your deliveries, every single day, count on Curri. If you're just needing us to fill in the gaps a couple of times a month, you can count on us for that too. Curri is always ready to get the job done. There's no minimum commitment and no stress on your part.
Every Delivery Is Insured and Tracked in Real-Time
Every delivery you order through Curri is insured for your peace of mind. Although drivers will always make their best effort to get your delivery done securely and efficiently, your cargo will always be insured to cover anything that might happen.
In addition, your Curri app lets you track your delivery in real-time. You can watch it leave your warehouse and watch it every minute of the way to see the route get completed. Or you can opt to just get a delivery confirmation when the job is done, so you can get back to more important work. Curri is designed to give you all the information you need for all your routes.
Get Started with Curri
If you're ready to partner with Curri, we're ready to start saving you time, money, and stress on all of your middle-mile routes.
All you have to do is sign up for your account to get started. If you'd like to learn more or if you have more questions, book a demo with us and we'd be happy to show you everything you need to know. Let's get started!