Delivery Drivers
Welcome to Curri — we're glad you're here!

If you're looking for a gig that pays well, respects your time, and gives you more freedom, then Curri just might be the right company for you. Visit our Help Center where common questions from drivers such as "When will I get paid?" are being answered.

Get in touch with us for more information at [email protected] or feel free to download the app today to get started!

Disclaimer: Driver Activation is dependent on cleared background and MVR checks, drivers are selected for onboarding checks based on delivery demand in their area.
Spotlight Drivers
Latoya M.

Flatbed Trailer Truck Driver

"I like the idea of instant pay once a delivery is completed. I also like the idea of how I play an important role in maintaining and building infrastructure. Delivering building materials gives me the opportunity to learn other industrial aspects of how this great nation is structured and built."

Ed J.

Full Size Pickup Truck Driver

"Curri makes it very easy to drive for them! Other apps make you jump through a bunch of hoops and then wait a week to get paid. The materials being transported are higher in monetary value than, say, a bag of take-out food. That in itself really brings the general level of professionalism up overall."

Ebony J.

Cargo Van Driver

"I completely love driving for Curri. I love delivering building materials over food, groceries, etc. because I feel like it's an untapped market. It's not a lot of regular people delivering building materials. All customers I have met have been extremely friendly and helpful. I would rate the app a 5 of 5 stars. It's super easy and simple to use. To be honest, in my free time I wait for [more] orders."

Millard N.

SUV Driver

"I love driving for Curri because the pay is better than any gigworks out there. Also, you meet a lot of great people at the stores, they all are very pleasant to work with. The best thing about Curri is that building materials don't talk back! It's just me and the road..."

Amparo M.

Trailer Truck Driver

"I like that I am able to choose a delivery if it works for my schedule as a single mother. All of the customers that I have encountered have been great and very professional. I like the Curri App. It looks like the upgrade is working great. In my free time, I take care of my 1, 2, 3, 12 and 15-year-old children."
How Curri Works
Curri makes things simple for drivers. When a booker makes a delivery request, we match them to a driver in our fleet network. If you're selected for a delivery, you'll get a notification that offers you the job. You'll be able to see the size of the delivery, the route and how long it will take. Once you accept the job, you just hop in your vehicle and head to the pickup location.
At the pickup location, you'll need to confirm the delivery is what was ordered according to your app. Once you have the delivery loaded in your vehicle, you'll head to the drop-off location. At this point, your booker will receive live tracking and notifications of your progress. Once you've arrived at the drop-off location, you'll need to take photo and signature confirmation of the delivery. After that, you're done! You'll get paid for the job, and you'll be ready to take on your next route.
What professional experience is a good fit for Curri?
If you're someone who is motivated, organized and enjoys the road, Curri could be a great fit for you. Of course, if you have some previous package delivery and driving experience, that's always a plus. But for the most part, anyone can be a driver with Curri if you have the right equipment and you meet our background test requirements. Many drivers find success working with us and become long-term members of the Curri driver network. Many drivers have been employed as rideshare drivers, couriers, CDL drivers and more before coming to work for Curri. 
Here at Curri, we're looking for people who want to have the freedom that gig economy jobs allow, with better and more consistent pay than you will get from other gig economy companies. With Curri, there's no one looking over your shoulder. As long as you get the job done and do it to the Curri standard, you're your own boss. If this sounds like something you'd enjoy, then Curri could be the perfect company.
Drivers
Anyone with a good attitude, motivation and the right equipment can drive with Curri. If you're not sure, you can always submit your information and we'll let you know if you'll be a good fit for our fleet. If you've got experience in the following areas, you're going to do great!
Couriers

Hotshots

Rideshare

Package Delivery

CDL Drivers

Owner/Operators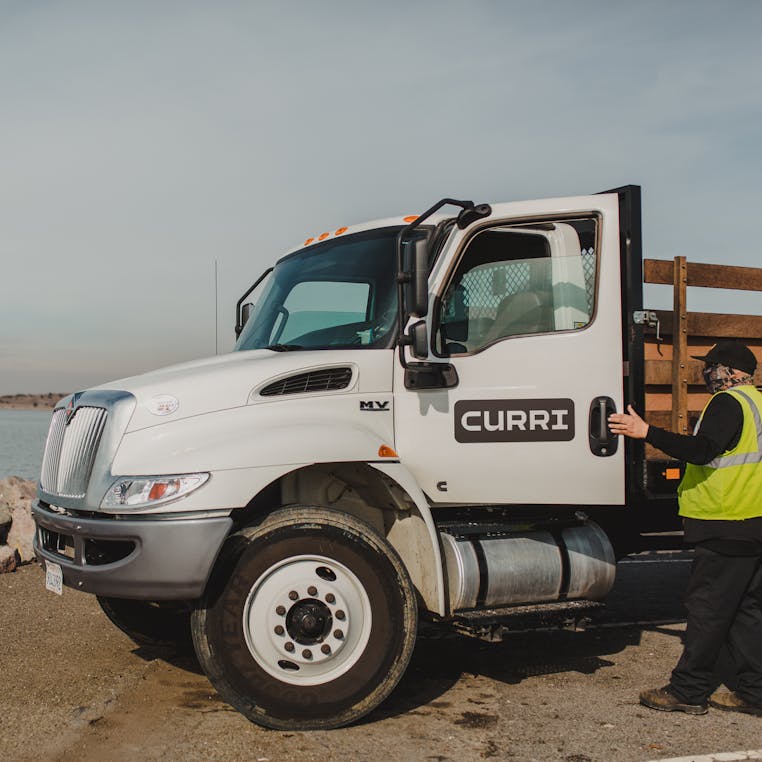 Which gig app employees are happier with Curri?
If you've worked for a gig app company like Uber or DoorDash, you know that it can be difficult to stay flexible and happy while earning a stable income. Many people get burned out. Curri is different, and we're here to prove it. If you have done gig work for one of the following companies, we think you'd be much happier with Curri.
Uber

DoorDash

GrubHub

Lyft

Postmates
Instacart

Uber Eats

Amazon Flex

Drizly

Shipt
Flexible, Secure, Profitable Employment Opportunities
So, let's review. When you work with Curri, you'll have all the flexibility that you usually get with gig economy jobs but none of the inconsistency and low pay. With Curri, as long as you're willing and ready, you can get work on a weekly basis.
Not only does Curri pay on the same day the delivery happened, but we also pay well. Our Curri drivers have found that they make more working with us than they ever did with other gig economy apps. When you become a Curri driver, you're able to make it your full-time job, if you wish. Otherwise, you can use it to supplement your other streams of income. However you want Curri to work for you, it can happen.
Build a Career with Curri
When you become a driver with Curri, you're not just a number in our system. We want drivers to be successful. That's why we offer excellent, instant pay and do not retain any fee. You will get 100% of your pay. We make sure to work to increase our network's reach and find new partners who regularly use Curri for their routes. This ensures consistent, reliable work and income for drivers.