Same-Day Courier Service for Home Improvement and Hardware Stores
A partner for home improvement retailers and construction suppliers.
Curri's nationwide network of couriers is the perfect delivery solution for home improvement and hardware stores. When you need on-demand deliveries for your hardware and home improvement supplies to homeowners or contractors, we have you covered. All you need to do is download the Curri platform, sign up for free, and our network of independent drivers will be there when you need us.
Home improvement retailers and construction suppliers can always count on Curri to get their deliveries done, efficiently and affordably. If you're ready to partner up with Curri, we're ready to get started. Contact our team at [email protected] or request a demo below!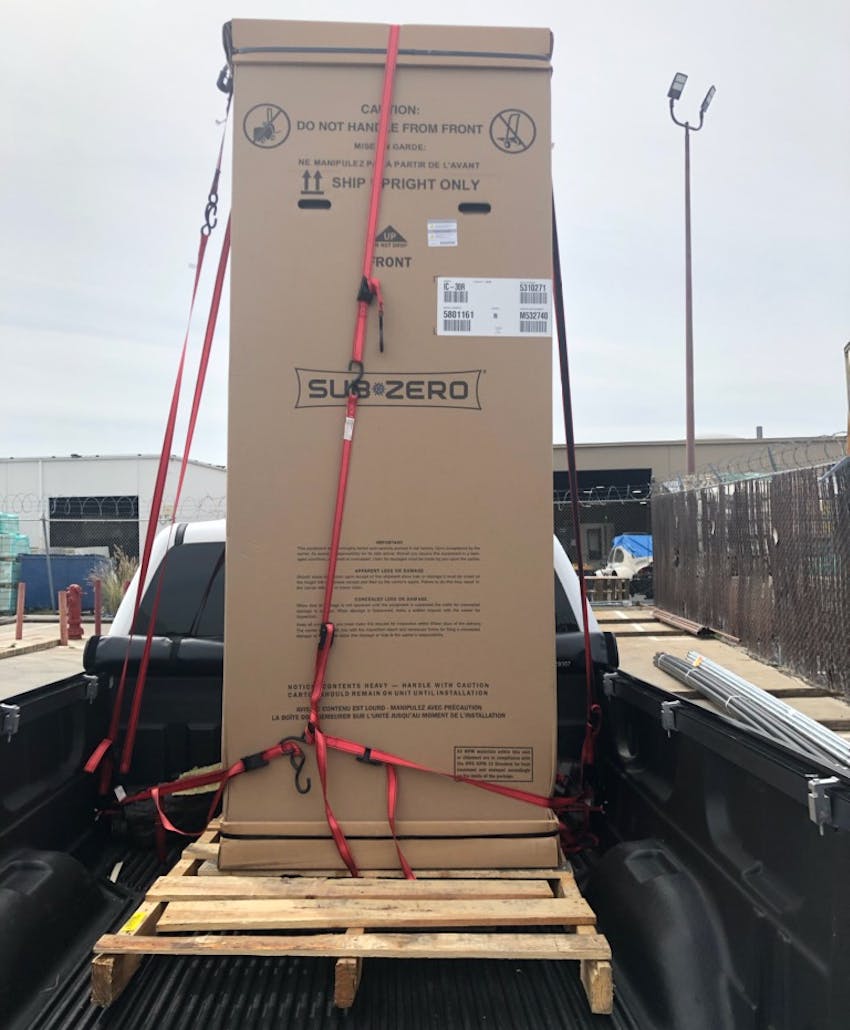 Direct Delivery for Any Order: Bulk Freight or Single Items
If you're needing a direct delivery for home improvement and hardware orders, you can get it done with Curri. Our courier services allow you to request delivery for small single items or for big bulk shipments. In either case, we have an on-demand courier who can take the job and bring your delivery right to the homeowner or contractor who needs it. You don't have to worry about last-minute deliveries or delivery logistics when you have Curri on your side.
When you request a Curri delivery, your supplies and materials will be in great hands. We have experienced, professional drivers who will ensure your delivery gets from Point A to Point B as efficiently as possible.
Connecting Retailers with Contractors and Homeowners
Curri is the perfect solution for home improvement retailers that need to deliver to contractors and homeowners. It can be tough making sure your supplies, tools, and equipment get the job site on time whenever a delivery is requested. With Curri, our network of local drivers can respond on-demand seven days a week. You don't have to make customers wait to get the supplies they need. Just request Curri and we'll get it done.
Your customers will love the fact that they can count on you for on-time, on-site deliveries. Providing your customers with same-day delivery doesn't add any extra work for you. All you have to do is add Curri to your process and we'll take care of the rest. Requesting your deliveries is quick and easy. There's truly no hassle when you use Curri.
On-Demand Delivery Fleet: Curri Dedicated, Hotshots, and Freight Services
In addition to handling any size of delivery you have, Curri's network of drivers can also offer any type of delivery you might need. Curri is ready to help as often or as little as you like. You only have to pay for the size of vehicle you need and you only pay us when you request a delivery. No annual fees, no subscription fees, and no extraneous expenses. You just save time and money.
You can rest assured that the Curri fleet network truly has every vehicle you need. Our impressive and constantly expanding fleet of vehicles has everything from small sedans to semi-trucks. Need a specialty vehicle? We have those too. Curri always comes through for our partners.