On-Demand Courier Service for HVAC Suppliers and Manufacturers
If you have HVAC deliveries that need to be completed, you can put your trust in Curri.
We're here to partner with HVAC suppliers, distributors and manufacturers to take care of their delivery services. Whether you need same-day delivery for an important customer or you need scheduled delivery routes every week, Curri is the best way to get your supplies from point A to point B.
Get in touch with Curri at [email protected] or request a demo with us now below!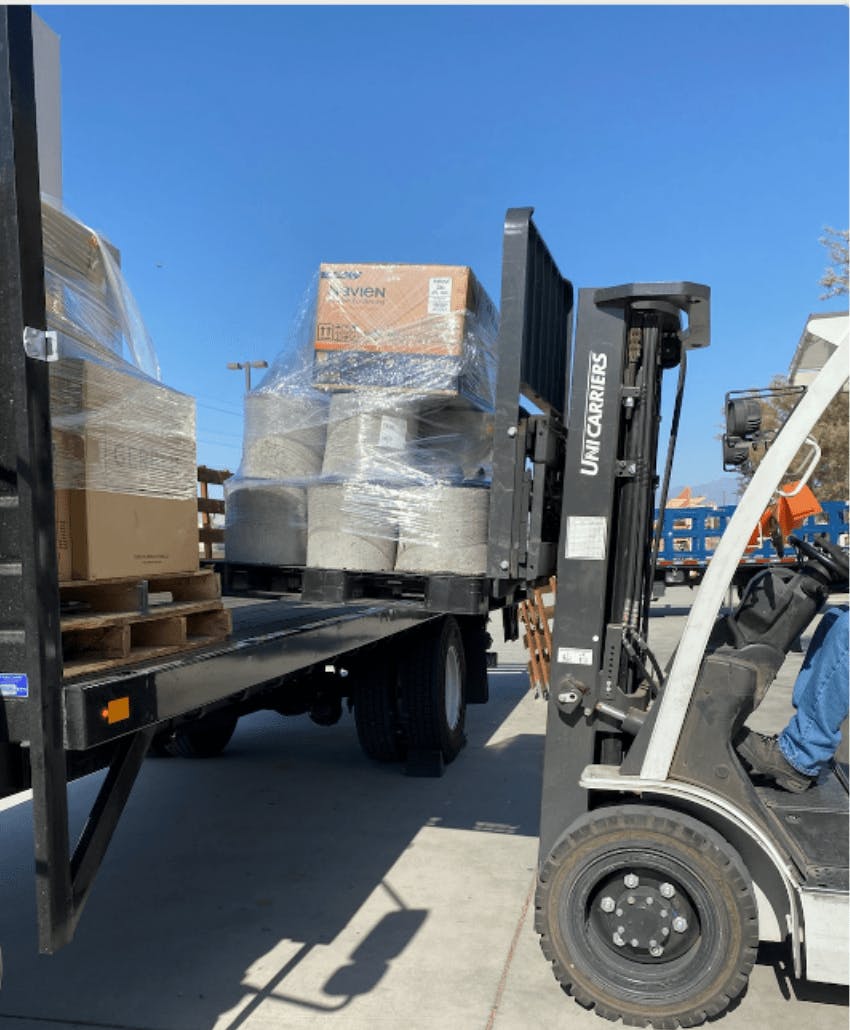 On Site, On Time: Residential, Commercial and Industrial
When you call on Curri to make your HVAC deliveries, we can make it happen on time and on demand. Get your HVAC deliveries sent directly to the job site. Whether that's a residential area, a commercial site or an industrial site, an experienced local driver will make sure it gets there.
When you need a driver, just use the Curri app. Our network drivers are fully insured and ready to meet the highest standards. We take the worries out of your delivery operations. All you have to do is log in and request the delivery. We match you to a driver, and they take care of the rest. No muss, no fuss. Just excellent customer service and on-time deliveries for your customers.
Final-Mile Deliveries of Any Size: Parts Orders to Bulk Shipments
When you need those last-mile deliveries in a pinch, Curri is there to get them where you need them to go. It doesn't matter the size or the timeframe. If you've got just a few HVAC parts or a whole shipment of units, we'll connect you with a driver who can handle the job. Those final-mile deliveries don't have to be something you worry about. Curri can help get them done efficiently and effectively.
Of course, we'll provide you with total peace of mind throughout the whole process. Once your driver picks up the shipment, you'll get live tracking during the delivery, followed by photo and signature confirmation once the delivery reaches its destination.
Curri Dedicated, Hotshots, and Freight Services
Let Curri take care of any type of route you could possibly need. Whether you need scheduled, LTL, FTL, or hotshot, our drivers can do it. No matter what type of route, we'll match the best driver to complete it for you.
If you need a Curri dedicated, we can do that too. We'll become a permanent part of the team, making sure your deliveries get where they need to be, day in and day out.
How is Curri's network of drivers able to pull this off? Simple: We have a vast network of vehicles that can handle any kind of delivery, with drivers who have everything from small cars to cargo trucks and flatbeds. Need a bobtail? You got it. Need a box truck? No problem. Just choose the type of vehicle you'll need for the job, and we'll match you with the right driver.