Local Courier Service for Electrical Suppliers and Manufacturers
If you're an electrical distributor or wholesaler, you can rely on Curri for same-day delivery.
We're known as the most reliable, efficient delivery service for construction and building materials and supplies. We do this with a diverse, nationwide network of drivers and with our simple-to-use software platform. If you need to have anything delivered, we're the ones who can do it. Curri is a proud NAED member too.
Want to learn more about Curri and our delivery services? Get in touch with Curri at [email protected] or request a demo with us now below!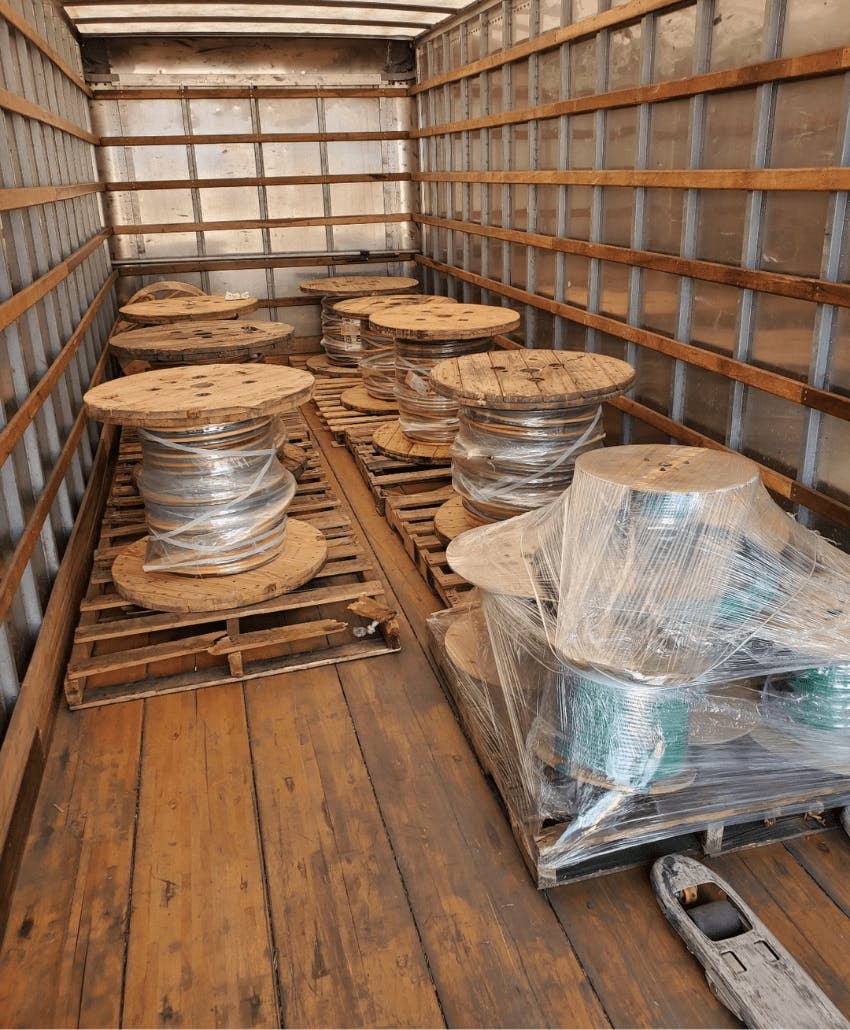 On Site, On Time: Manufacturer to Vendor, Warehouse to Job Site
Using Curri's courier services means that your deliveries arrive on time and show up right to the job site. If you need to ship something from manufacturer to vendor, we can do it. If you need to take it from the warehouse to the job site, we've got you covered. It doesn't matter what type of shipment you have, you can count on Curri.
With our local service and on-demand delivery, you can always guarantee your customers that they'll get the supplies they need. Imagine telling your customers that you can always promise them on-demand delivery. With Curri, this is a reality. You can be the best supplier for your customers when you partner with Curri.
Final-Mile Materials Delivery: Bulk Shipments or Small Orders
When we say we can take care of any kind of delivery, we mean it. You can use Curri to handle deliveries of any size. If you have a bulk shipment, the Curri driver network can handle it. If you just need a small order shipped, we'll match you with a driver who has a smaller vehicle, saving you money.
If you've got a last-mile delivery that needs to get there fast, Curri is your solution. Just request your delivery and the vehicle you need, and we'll send a driver your way. You'll get live tracking and delivery confirmation, so you don't have to worry about your shipment getting there safely. We'll keep you up to date every step of the way. Curri makes everything easier.
Curri Dedicated, Hotshots and Freight Services
If you need a Curri dedicated, hotshot, or scheduled delivery, you can always count on Curri to get your materials to the job site. It doesn't matter if you have an FTL or LTL load. A local driver will always be happy to help.
These aren't just any drivers, either. You can trust driver network will always deliver exceptional customer service and securely bring your delivery to the drop-off location. They are insured, background checked, and ready to provide excellent service.
When you choose Curri as your courier solution, you get access to an entire fleet. You'll find that our fleet network has every type of delivery vehicle you could need. We have box trucks, flatbeds, pickups, bobtails, sedans, and everything in between. Best of all, you can order the size of the vehicle that can get the job done — nothing bigger.