Last Mile Building Materials Courier Service in Chicago, IL
Need construction and building material delivery in Illinois? Need it fast and on demand?
Choose Curri for your courier services. We will get your supplies and materials where they need to be when they need to be there. With a nationwide network of highly trained drivers, you can get hotshots, scheduled deliveries, daily routes and freight deliveries done right and at an affordable price.
Ready to see for yourself how Curri works? Request a demo below and get started with the Curri platform. Find out how we can make your business run better.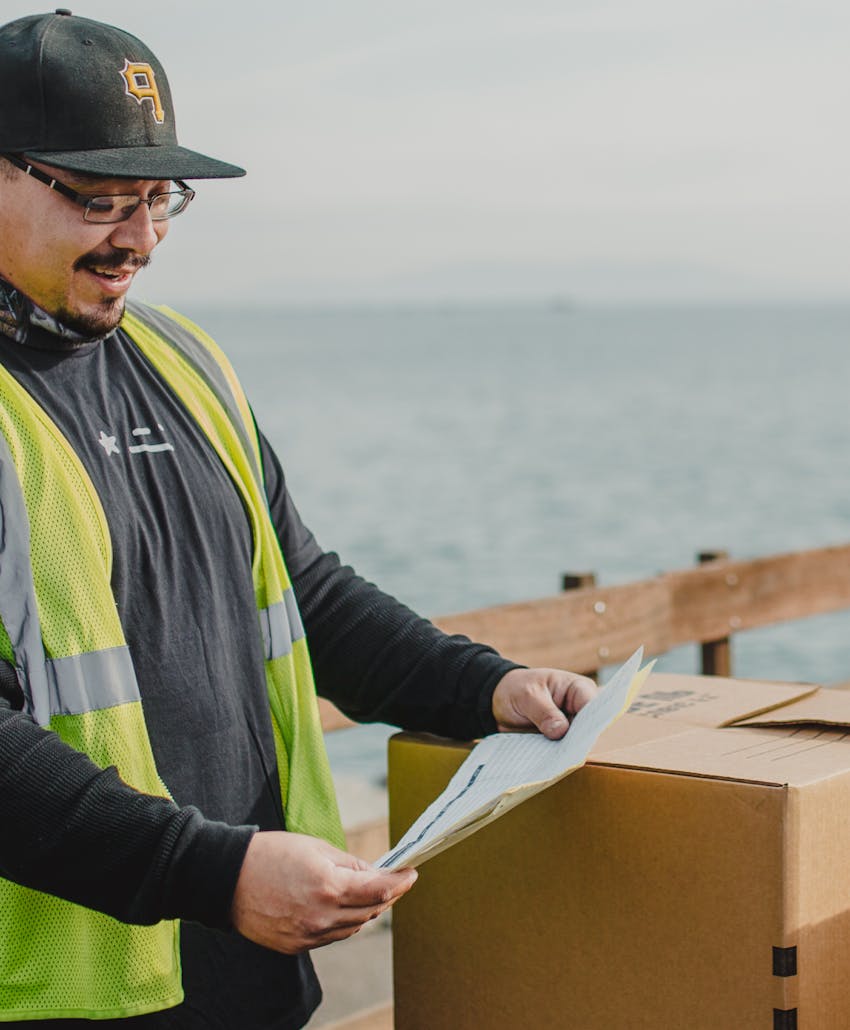 A Partner for Manufacturers, Distributors and Suppliers in Illinois
Our enterprise-level solutions will fit neatly into your current processes. With net billing, accounts payable integrations, cargo insurance and more, you can rest easy knowing your deliveries are in good hands.
Our network of drivers are insured, background-checked and fully trained to deliver the highest standards of service. You can rest assured that your deliveries will be made expeditiously and professionally.
We know how valuable your customers are, so we always make sure to get them what they need — all at an affordable price to you. We make things even more affordable by matching you with a driver who has the exact size vehicle you need — no more, no less. Whatever size delivery you have, there is a driver who can help. And no more stressing about those last-minute deliveries. We've got you covered.
The Curri Fleet Is a Part of Your Team
Once you partner with Curri, we'll become an essential part of your team. You'll see how much happier your customers are when they receive their supplies and building materials on time and directly at the job site. We go out of our way to provide the best service out there when it comes to construction couriers. We do this by always matching you with the right driver.
Need Curri for daily routes? We can do that too. Just provide your manifest and local drivers will get it done.
Whether you're needing a cargo van, a flatbed or even just a car, we can help you. There's no delivery too big, too small or too far for Curri. Just let us know that route and experienced drivers will get it done. Our fleet is diverse and constantly growing. In short, if you need to get your materials from point A to point B, Curri is your answer.
We Deliver Directly to the Job Site — Last Minute, On Demand
Curri specializes in efficient, affordable and professional construction courier services. That includes last-minute, same-day delivery service. When you need us to go that last mile for you, we can do it. You can rely on Curri for professional and speedy service directly to the job site. No worrying or stress on your part. We'll keep you updated every step of the delivery and make sure things get there on time.
On-Demand Service in Rockford, Kenosha, Bloomington and South Bend
Curri offers a nationwide network of drivers, and if you're in Illinois we can offer you on-demand service in the Rockford, Kenosha, Bloomington and South Bend areas. When you need a courier service you can rely on, rely on Curri.
There's nothing that says great customer service like speedy, on-time deliveries. Promising on-demand delivery is no easy feat, but when you're using Curri, it's as easy as setting a pick-up and drop-off on your app.