On-Demand Building Materials Courier in Atlanta, GA
Looking for building materials and supplies delivery in Atlanta, GA?
Curri is in your area and ready to work. Curri is your go-to, on-demand building materials and supplies delivery service. Think of us like Uber for your construction supplies. Just put in a request, and a Curri driver will take care of your delivery. When you've got Curri at your side, you'll have a more effective and efficient delivery service at a much lower cost.
Interested in learning more about how Curri works and how we can transform your delivery ops? Just request a demo!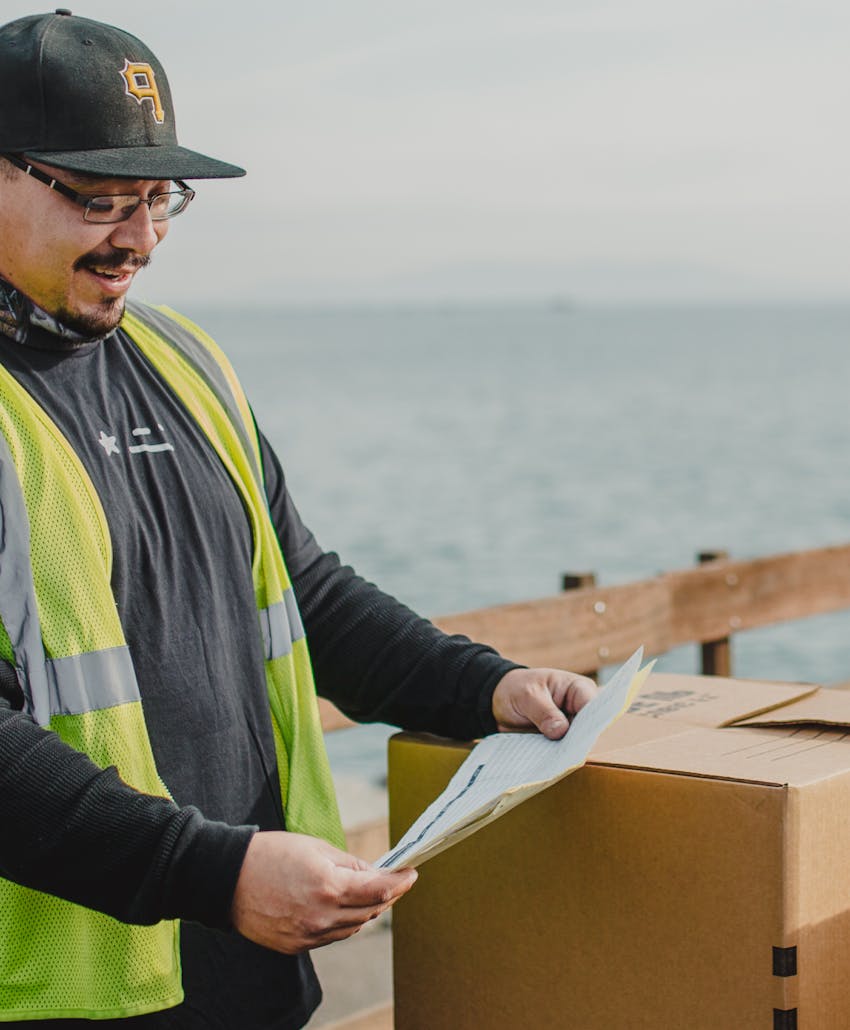 A Service for Manufacturers, Distributors and Suppliers in Georgia
If you're a manufacturer, distributor or supplier in Georgia, then Curri is designed for you. When you have the Curri platform, you can use it as little or as often as you like. There are no requirements or commitments. Just let us know when you need a delivery done and we'll do it. This is what makes Curri so convenient. But if you're wanting to make Curri a more permanent part of your process, partnering with us allows you to just provide your manifest and let our drivers take care of the rest. Promise your customers same-day delivery whenever they need it. With this level of customer service, you'll never want to go back.
In addition, our enterprise features will make things even easier. You can get custom usage reports, net billing functionality, integrations for your accounts payable and other features. Curri does everything you need — and more.
The Curri Team Expands Your Fleet of Delivery Drivers
If you want your fleet to be bigger than ever but you don't want to buy and maintain new vehicles, Curri offers a perfect solution. When you use Curri, you get access to a huge fleet with thousands of vehicles ready to make any delivery you can throw their way. Our vehicles range in size from small cars to huge semi-trucks. Whether you need a flatbed, a bobtail, a box truck or a sedan, we have what the job calls for. And you can always book the vehicle that fits the job, saving you money and time.
In addition to our awesome fleet of vehicles, we have a great team behind the wheel. Our drivers are trained to deliver the highest level of customer service to you and your customers. They're also background checked and insured for your peace of mind. When you're matched with a Curri driver, you can rest assured that they'll get your delivery where it needs to go quickly and safely.
Last Minute, Final Mile — Same-Day Service Directly to the Job Site
When you choose Curri, there's no delivery that's too short notice. If you have a last-minute, final-mile that needs to hit the road, just pull up the Curri app and rest easy. Our drivers will get it done. We can take care of each and every delivery you need us to make. If you have hotshots, daily scheduled deliveries, round-robins, LTLs or FTL deliveries, Curri will always make sure they get where they need to go. Just request your delivery, and we'll match you with the driver for the job. It's easy and efficient every time.
On Demand in Athens, Marietta, Newnan and McDonough
The Curri fleet is rapidly expanding throughout the nation. When you need on-demand supplies and building delivery services in Athens, Marietta, Newnan, McDonough or Atlanta, our drivers can help you out. Just check your location on the map below to see if Curri is in your area.