On-Demand Couriers for Metal Suppliers and Manufacturers
Nationwide delivery platform for metal manufacturing and distribution
When metal suppliers and manufacturers are in need of an on-demand courier for their materials and supplies, they rely on Curri. If you're a supplier or manufacturer looking for a logistics partner and nationwide delivery service, Curri is your solution. Whether you're needing deliveries every day or a last-minute delivery, the Curri app has you covered.
Ready to learn more about Curri? Get in touch at [email protected] or request a demo with us below!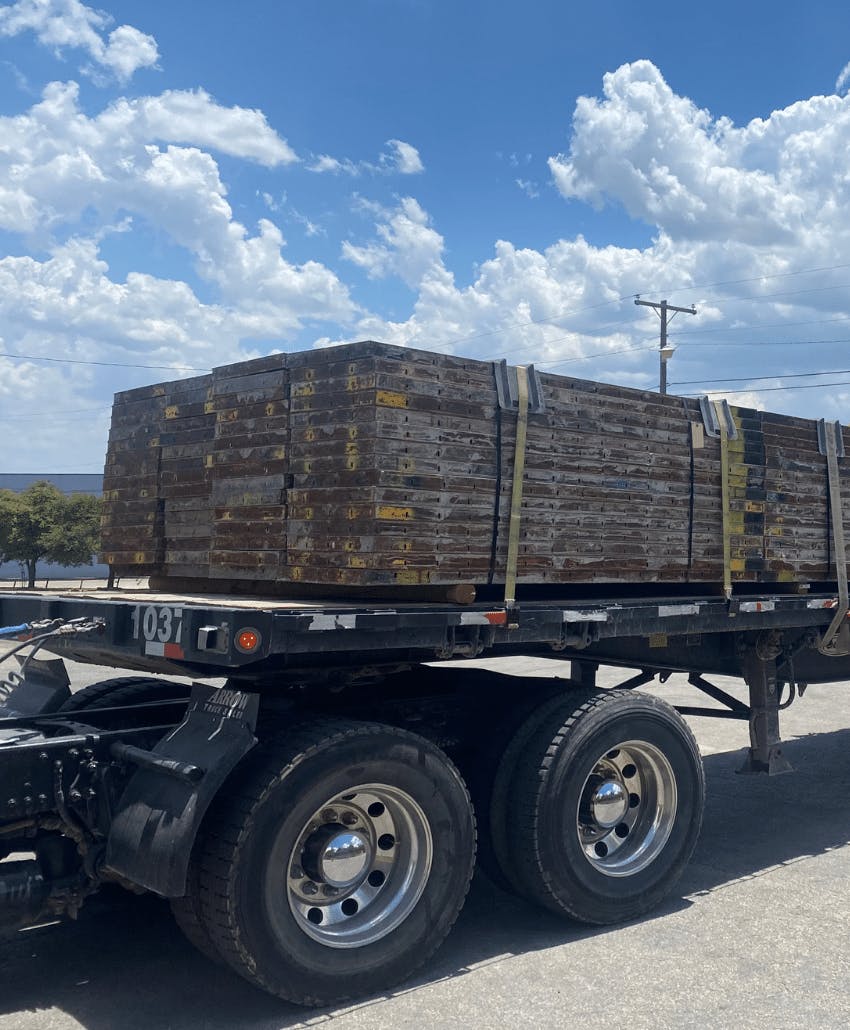 On-Site, On-Time: Fabrication, Commercial, and Industrial Couriers
Curri's network of delivery drivers can bring your deliveries direct to the job site, on time and on your schedule. Couriers can handle metal fabrication, commercial, and industrial deliveries with no issue. All you have to do is request your driver, specify your load, and we'll take care of the rest.
Curri makes supply and material deliveries easy. No more hassle and no more stress. We've got it handled.
Sheet Metal, Scaffolding Frames, I-Beams, Cable, Prefab Buildings
It doesn't matter what supplies or materials you need delivered, you can use Curri to get it done. With Curri, you can can easily get your aluminum, steel, and copper materials and supplies from Point A to Point B. That means your metal sheets, I-beams, cables, pipes, prefab buildings, and everything else are in good hands. We have no problem handling deliveries to residential, commercial, and industrial job sites. Just let us know what you need and we'll take care of it.
Curri allows you to offer your customers on-demand delivery of all these materials. Your customer satisfaction will shoot up when they can count on you for their every delivery, where and when they need it.
Curri Dedicated, Hotshots, and Freight Services
The Curri driver network can take care of any route you might have. We're there for those stressful last-mile, last-minute deliveries, but that's far from our only service. You can trust Curri to select the right driver and vehicle to fit your delivery ops schedule.
Curri is super flexible and customizable to your business too. If you're needing to pick up the slack a few times a month, we can do that. If you need Curri every day, multiple times a day, we can do that too. We work the way you need us to work.
We're able to do this thanks to an extensive fleet, located all over the nation. We have every vehicle you'd need to get the job done. You can select smaller vehicles like sedans and pickups, medium vehicles like box trucks and cargo vans, and large vehicles like flatbeds and semis. We even offer specialty vehicles like bobtails and stake bed trucks. Our system is also designed to provide you with the smallest vehicle possible for the job, saving you money on every delivery.