On-Demand Building Materials Courier in Philadelphia, PA
Looking for building materials and construction supply delivery in Pennsylvania?
Curri is your solution. Our same-day delivery services are available to you on demand. You can always count on Curri to get your deliveries done quickly, safely and at any time. Just pull up the app and request your delivery - we'll take care of the rest.
If you're interested in getting a more detailed look into our platform and how it works, we'd be happy to walk you through our demo. Just request a demo below and we'll show you what Curri can do for your company.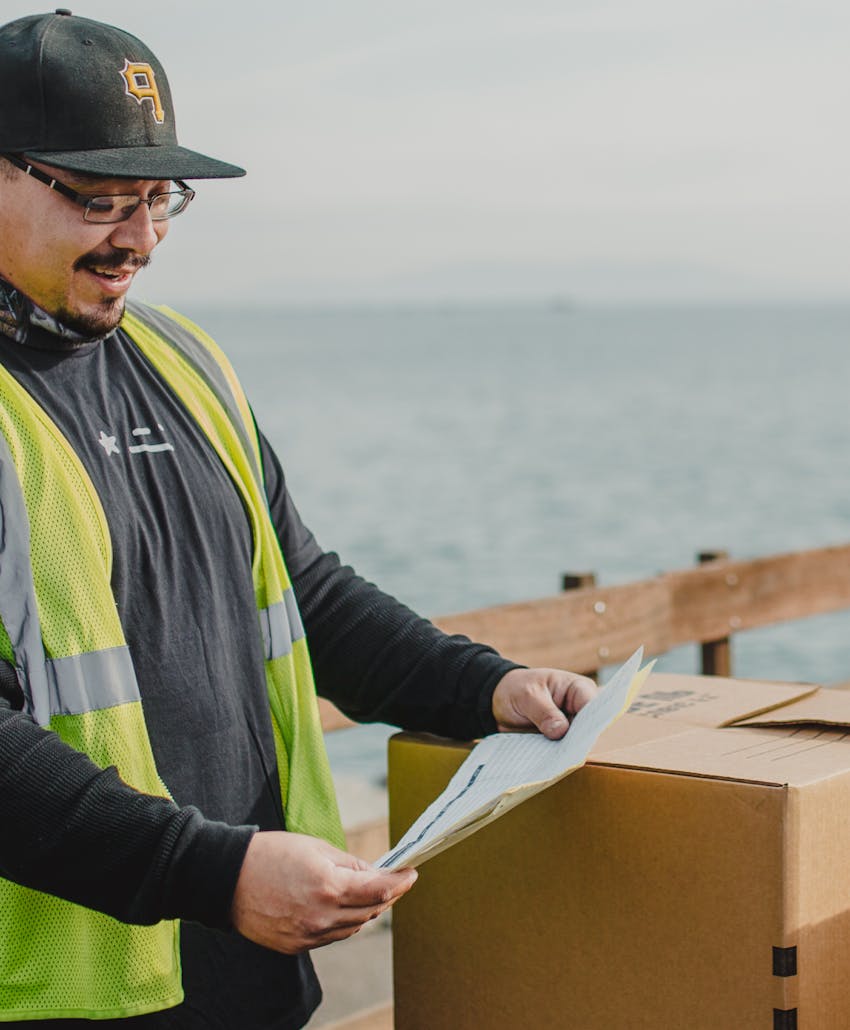 A Partner for Manufacturers, Suppliers and Distributors in Pennsylvania
Curri's customization and flexibility make us a great fit for businesses both big and small. You can use Curri as your entire delivery operations, or you can use us on an as-needed basis. Whatever works for you is what works for us. If you need a delivery, just let us know and we'll be there to help.
One of the most powerful things about partnering with Curri is the ability to tell your customers that you can always get their supplies and materials on demand, whenever they need them. Your customer service and satisfaction will be off the charts. And the best part about all of this? It saves you money too.
With Curri, you'll get enterprise tools like custom usage reports, net billing, integration with accounts receivable, and much more.
Curri's Fleet Expands Your Team of Delivery Drivers
Earlier we mentioned that using Curri means you'll get access to all of our vehicles. Well, we meant it. With the Curri fleet at your disposal, you have access to cars, pickup trucks, cargo vans, box trucks, semi-trucks, bobtails, flatbeds and anything else you might need to make your deliveries. No more buying new vehicles and maintaining them. With Curri, you can always count on us to have more than enough vehicles to take care of your important deliveries. In addition to not having to maintain your own vehicles, you can request only the right size vehicle for the job, saving you even more money.
Our vehicles are all piloted by our awesome team of Curri drivers. Our drivers have been trained to meet the highest standards of customer service, so you can trust them to make your customers happy. Also, our drivers are fully insured and background checked for your peace of mind. You can always trust a Curri driver to get the job done and get it done right.
Last Minute, Same Day — Final-Mile Deliveries Directly to the Job Site
We can handle all of your deliveries, no matter what size or what time of day. If you have a last-minute, final-mile delivery, consider it done. Our drivers will bring it directly to the job site on the same day. You can trust our drivers with your scheduled deliveries, your hotshots, your FTL deliveries, your LTL deliveries, your round-robins and anything else you can think of. The Curri team is more than equipped to handle it.
On Demand in Allentown, Lancaster, Atlantic City and Trenton
The Curri fleet can be found all over the nation, and we're expanding to new service areas all the time. If you're looking for on-demand services in Philadelphia, Allentown, Lancaster, Atlantic City or Trenton, we're ready to serve you. If you want to see if the Curri fleet is near you, check our location tracker below.