Building Materials Courier Services in Denver, CO
Need construction and building material delivery in Colorado? Need it fast and on demand?
Choose Curri for your construction and building materials delivery logistics. Drivers in the Curri network can easily handle your hotshots, daily routes, scheduled and freight deliveries in Denver, Colorado, and the surrounding areas.
Interested in learning more about Curri and what we can do? Just request a demo and we'll show you how we can help.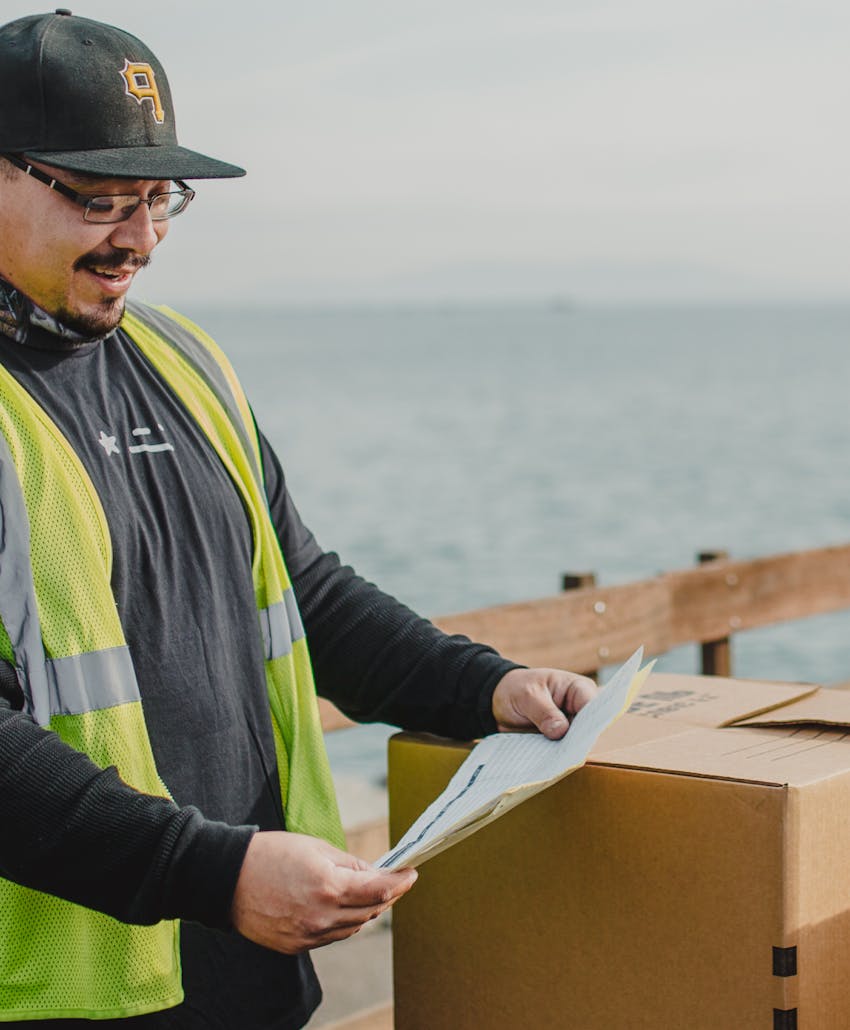 A Partner for Suppliers, Distributors and Manufacturers in Colorado
Ask any of our partners: Going with Curri is the best thing they could have done for their delivery operations. When you partner with us, you get access to an entire fleet in your area, vast, growing, versatile and full of experienced and professional drivers who are ready to get the job done.
When you use Curri's driver network for a delivery, you can rest assured that they're insured, vetted and trained to the highest customer service standards. Your cargo is insured too, of course. Best of all, when you use Curri, you can select the exact type of vehicle you need for the job. We make sure to keep things as affordable and flexible as possible. You only pay for the size of vehicle you need for the delivery, and we only work when you need us to. This can save you tons of money on deliveries over time.
The Curri Fleet Network Is an Extension of Your Business
When you partner with Curri, you can view us as part of your team. We're in the business of customer service. When your customers are happy, you're happy, and that makes us happy too. Network drivers are always speedy and professional when it comes to getting your materials and supplies where they need to be. We know we're representing your business when we make that delivery, so we make sure to give the best impression possible.
If you need Curri on a daily basis, we've got you covered. Send your manifest, and we'll take care of the rest. No more worrying about deliveries on your part; Curri will get it done.
Our enterprise features include net billing, accounts payable integrations, usage reports customize to your business and more. You get access to our amazing fleet, meaning you'll have on-demand vehicles for every type of delivery.
Last-Minute, Last-Mile Service — Deliver Directly to the Job Site
You can always rely on Curri for those last-minute, last-mile routes. When you're needing to get things to the job site quickly, Curri is your answer. Imagine how happy your customers will be when you tell them you can promise on-demand delivery. With Curri, you can.
We offer same-day service too. When you need to get your deliveries to your customer, you don't want to leave anything to chance. You can trust that Curri will always get your materials to your valued customers.
Same-Day Service in Aurora, Boulder, Colorado Springs and Fort Collins
Curri offers same-day service in many cities nationwide. If you're in Aurora, Boulder, Colorado Springs or Fort Collins, CO, you can always rely on Curri to handle your deliveries for you. Just hop on our app and request your delivery. We'll select the right driver and send them your way.
We're nationwide and quickly growing. Want access to our vast fleet in your area? It's easy!