Same-Day Courier Service for Septic and Sewage Systems
Nationwide service for municipal, commercial, and industrial facilities
Curri's nationwide network of delivery drivers and vehicles can help you increase efficiency and save money on your septic and sewage system supply chain. Expanding your delivery options has never been easier with Curri at your side. Our team can easily take on your deliveries for municipal, commercial, and industrial facilities.
If you're in the septic and sewage system industry, we want to be your courier partner. Ready to get started and find out how we can save you time and money all on your deliveries? Get in touch with us at [email protected] or request a demo below!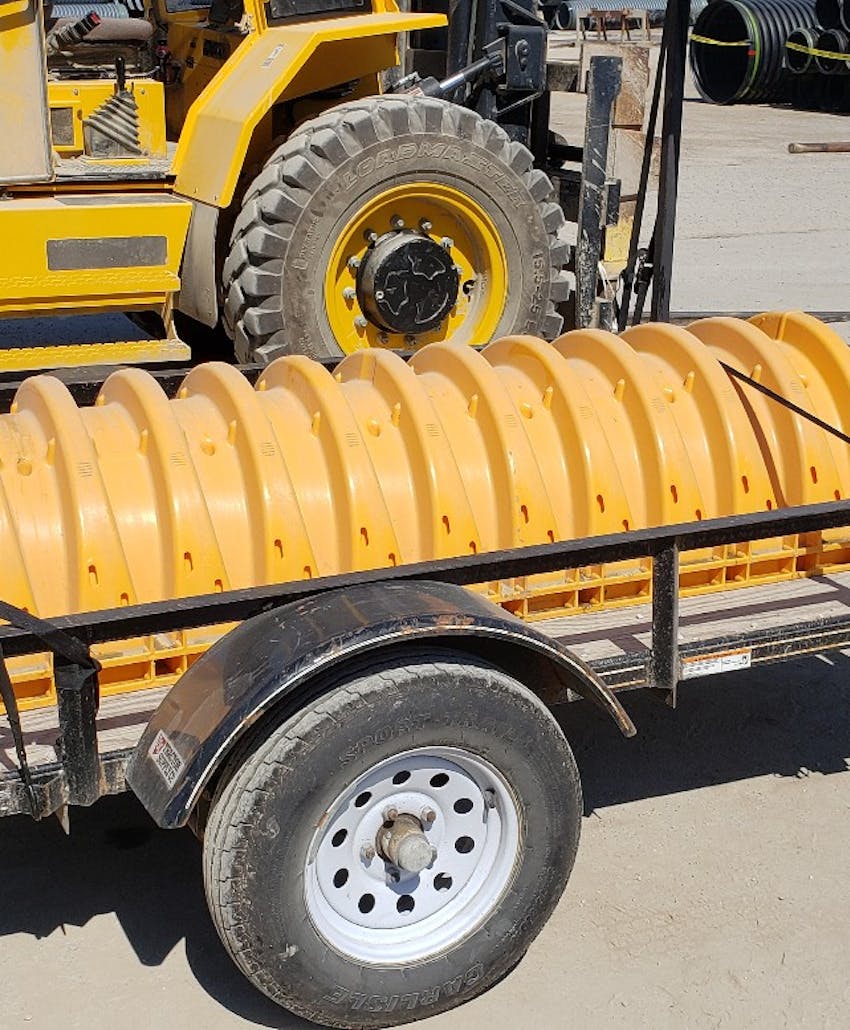 On-Site Delivery for Any Order: Oversized Freight or Single Items
The Curri network can deliver your order directly to the job site, no matter what size your delivery might be. Our courier service delivers everything from the smallest single item to the biggest oversized freight orders. Your sewage and septic supplies and materials will always get to their destination.
Our deliveries are on-demand, efficient, and cost-effective. Reduce your vehicle costs, insurance costs, fuel costs, and much more. Save your team more time than ever and get your customers the supplies and materials they need whenever they need them. Think about how much time you'll save when you can outsource your first-mile, middle-mile, and last-mile deliveries to a professional service that will always get them done without a hitch.
Sewer and Septic Tanks, Lines, Pumps, Risers, Covers, and More
We make it easy to deliver sewer tanks, septic tanks, lines, pumps, risers, covers, and much more. We'll make sure your materials arrive on time, right to the job site. There are no complicated logistics for you to handle. We'll take care of everything.
When your customers can count on you time and time again for on-demand delivery, they won't ever think about going anywhere else. Just request your Curri delivery and we'll send a driver your way.
Curri Dedicated, Hotshots, and Freight Services
Our drivers can handle whatever type of delivery you might need. If you're needing a same-day hotshot, LTL, FTL, round-robin, or anything else, you can count on Curri to get it done right. You can also use Curri for your dedicated routes. Just provide Curri with the schedule and we'll handle delivery service for you every day, every week, and every month. You can use Curri whenever you need us. No subscriptions, no annual fees. Just pay for what you use.
Curri also gives you access to advanced logistics tools for custom usage reports, driver performance, and more. When you have the Curri platform at your fingertips, you'll never wonder if you're getting your money's worth. Curri saves you money on every delivery.
You can count on Curri for all of your deliveries thanks to our vast fleet of vehicles. There isn't a delivery that Curri can't handle. We have everything from sedans to semi-trucks to specialty vehicles. No matter what vehicle you need to get the job done, you can trust we have one up to the task. And you never have to book a vehicle bigger than necessary.