Buy Online Delivery From Store Distribution Logistics
BODFS delivery service for the construction industry
Buy online delivery from store services can be hard to build, logistically. But Curri can facilitate your BODFS delivery anytime, same-day, directly to your end customer. With Curri, you can easily get your construction supplies and materials from Point A to Point B, taking care of any route you might have. With our nationwide network of vehicles, experienced network of drivers, and advanced software platform, you'll have everything you need.
Interested in seeing how Curri can help your business with BODFS delivery services? Read on to learn more about Curri and our delivery solutions, or contact the Curri team to get started!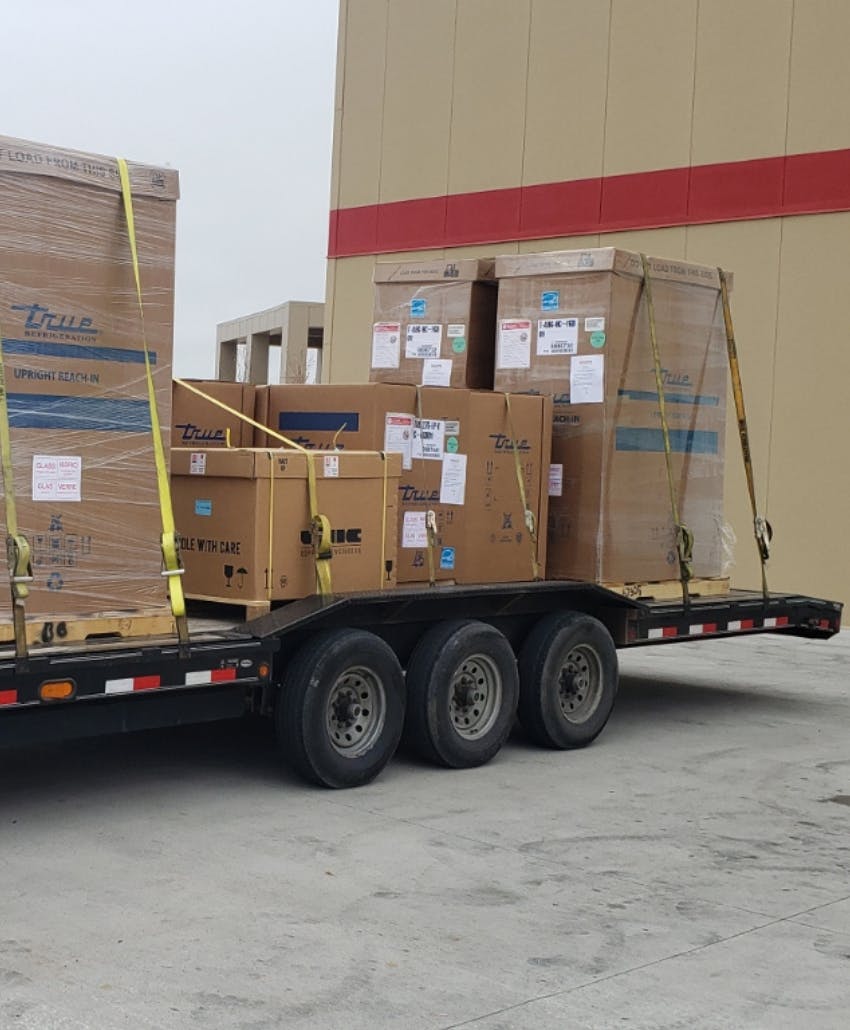 Advanced Logistics - Local Delivery Drivers
With Curri, you get on-demand local delivery drivers who know your city inside and out. They are fully insured and background checked, and they are also trained to deliver an unparalleled level of customer service.
With Curri, you also get a vast fleet of vehicles. Our nationwide fleet network is at your disposal, with every type of vehicle you could possibly need including sedans, pickup trucks, semi-trucks, flatbeds, bobtails, cargo vans, box trucks, and much more.
Our partners also get access to advanced logistics features that make Curri even more useful for your business. Things like custom usage reports, driver analytics, and seamless software integration will make it easy to sync Curri with your existing sales platform.
For Retailers
Retailers use ship from store services to deliver products and materials directly to the end customer. Local drivers can bring your delivery directly to the job site, any day of the week. That's unbeatable customer service that your clients are going to love. Best of all? You get all the credit! Oh, and it doesn't hurt that you'll save money on every delivery since Curri selects the most cost-effective vehicle for your needs.
Retailers can rely on Curri time and time again to get their deliveries finished. No more worrying about late deliveries or rerouting your team and resources to get a last minute delivery squeezed in. Curri has your back.
For Distributors
If your distribution business offers online ordering for your customers, you can use Curri to enable ship-from-store delivery. That way, your customers can purchase online and have their products delivered from your distribution center or warehouse directly to their doorstep. Your customers will never have to wait for orders or deal with delays again. Just pull up the Curri app and watch as your deliveries are made for you.
We offer same-day delivery, and, with Curri, so can you! Distributors and retailers can also rely on Curri for all of their other routes. We can facilitate your scheduled routes, dedicated routes, hotshots, pick-up and drop-off routes, and anything else you might have in mind. Curri can fill in any gaps in your delivery ops.
Ship From Store Service with Curri
Curri makes it easy to offer ship-from-store service to your customers. Instead of hiring drivers and maintaining a fleet to take care of your deliveries, why not let Curri handle it instead? All you need to do is put in your request and our team will send the right driver your way. We'll ensure all of your orders get where they need to go, efficiently and on time.
Construction retailers and distributors use Curri to save time, money, and offer better quality customer service.
Become a Curri Partner
When you remove the logistical challenges of ship-from-store delivery, you get more sales, happier customers, and more efficient operations.
Using Curri couldn't be easier. Once you have the app and your account set up, you can start requesting deliveries right away. Simply choose your pickup and dropoff location, specify your load, choose the right vehicle for the job, and our team will send the right driver to get your delivery. Once you load up their truck, they'll be on their way. You'll get tracking, delivery updates, and proof upon delivery. And that's all there is to it! Our team will be ready and waiting for your next request.