Construction Building Materials Courier Services in Jacksonville, FL
When you need a building materials courier in Jacksonville, Florida, there's no one better than Curri.
Curri has you covered for all of your delivery requests, including hot shots, LTL, FTL, scheduled deliveries and much more. Curri makes it easy, and Curri does it right.
If you're ready to get started, we're ready to help. You can learn more about our services for Jacksonville, FL, and the surrounding areas below, or you can check out our demo to see how Curri works.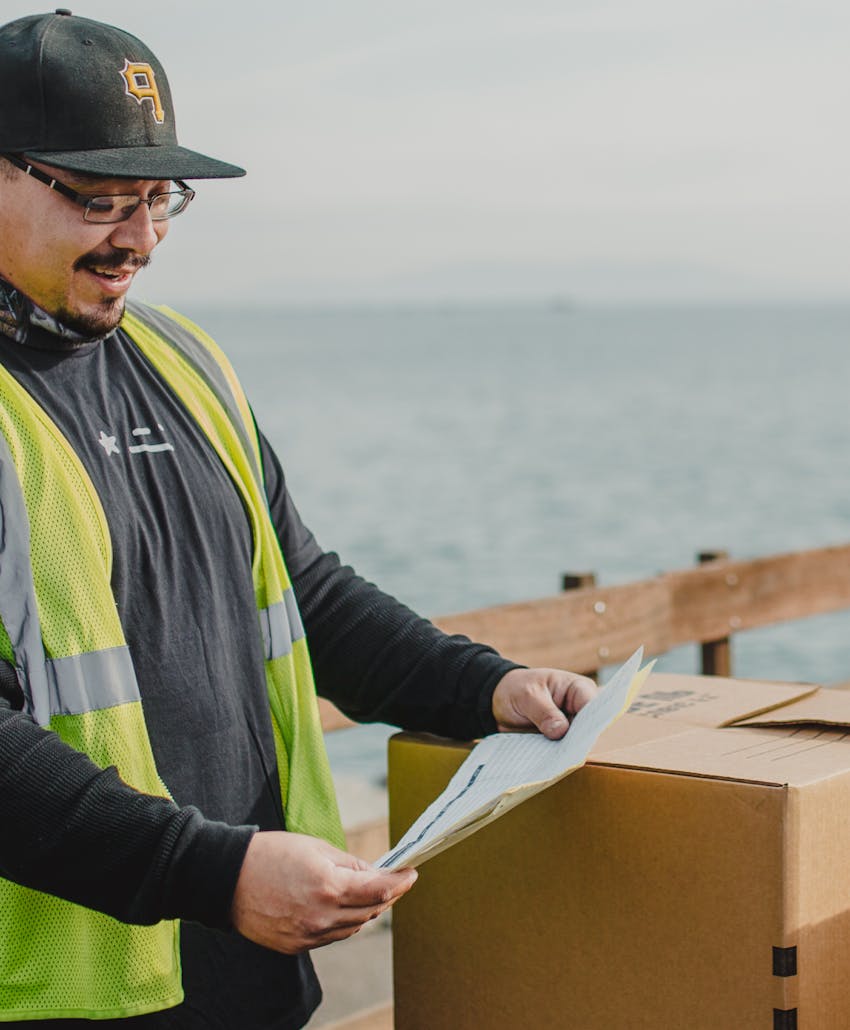 A Resource for Manufacturers, Distributors and Suppliers in Florida
Curri is a fantastic resource for manufacturers, distributors and suppliers in Florida. Our network is equipped to handle any delivery you can throw at them. No matter the size of the job, no matter the distance, you can trust Curri to get it where it needs to go — securely and on time.
If you're a manufacturer, distributor or supplier, we'd be more than happy to partner with you. When you partner with Curri, you'll be able to revolutionize your delivery ops and your customer service experience. Partnering with us allows you to guarantee on-demand and efficient delivery. Not only that, but locally we're able to offer same-day delivery. This will allow you to serve your customers like never before, with no extra effort or expenses on your part.
The Curri Delivery Fleet Expands Your Team of Drivers
Expanding your team of drivers can be a costly undertaking. For starters, you have the cost of onboarding, plus the salaries of the drivers, the cost of your extra vehicles, the maintenance of said vehicles...the list goes on and on.
With Curri, you can instantly expand your team and your fleet of vehicles simultaneously. We have a network of highly experienced drivers who are background checked, fully insured and trained to give you the Curri standard of customer service. Booking with Curri gives you access to these local drivers who know Jacksonville and the surrounding areas just as well as your current team does. Plus, you only have to use them when you need them. We're a part of your team — but only when it's convenient for you.
In addition to amazing drivers, you'll have every kind of vehicle imaginable at your beck and call. We have a full, varied fleet that includes vehicles of all sizes and functions. You can hire a car for a small delivery or a semi-truck for an FTL. We provide pickups, bobtails, cargo vans and much more. Whatever vehicle you need for your delivery, you can rely on Curri to provide it for the job.
Final Mile, Last Minute — Same-Day Deliveries Directly to the Job Site
Even your trickiest, most hectic delivery schedules are no match for Curri. When you're trying to organize those final-mile, last-minute deliveries, Curri can step in to save the day. We'll match you with a local driver and send them your way, and they'll get your materials delivered directly to the job site. No stress, no worries.
Need a scheduled route done at the same time every day? Our driver network can handle that. The flexibility and customization that Curri provides make us the best choice to take care of your deliveries anytime and anywhere.
And we haven't even mentioned our enterprise features. Partnering with Curri gives you access to custom logistics, usage reports and more. Curri works to make your delivery operations simpler in every way.
On Demand in Palm Coast, Gainesville, Lake City and Fernandina Beach
You can find the Curri fleet network all over the nation. Our driver network services a wide area of Florida, including Jacksonville, Palm Coast, Gainesville, Lake City and Fernandina Beach. Check out our map to see the Curri fleet network in your area and how you can start getting better courier services today.