Same-Day Vehicle Delivery and Logistics Services
Nationwide courier for cars, trucks, tractors, and machinery
When you're in need of vehicle delivery services, count on Curri drivers to get your cars, trucks, tractors, and machinery from Point A to Point B. Our nationwide network of couriers is equipped to get all of your vehicles to their destination quickly, safely, and affordably.
All you have to do is use the Curri app or website to request your vehicle delivery. Once our driver gets there, load up your vehicle and we'll get the job done! Curri always helps businesses save time and money on every route. Check out our demo to learn more about Curri services, or get in touch with our team at [email protected]!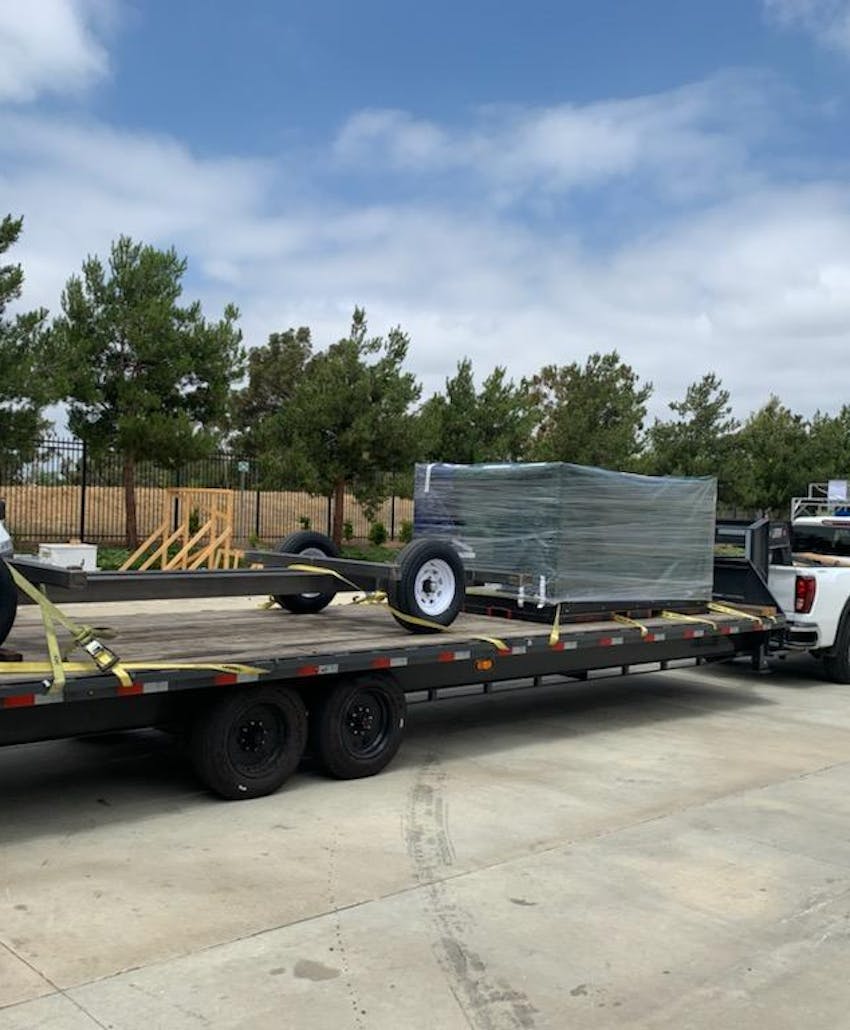 A Partner for Manufacturers, Dealerships, Fleets, and Technicians
Curri is a partner for all manufacturers, dealerships, mechanics, technicians, and fleets that need vehicle transport. Our network of expert drivers will ensure efficient delivery of your vehicles, wherever they need to go.
The logistics and scheduling of vehicle transport can be a headache, but with Curri it's a breeze. Our drivers and fleet can always handle any delivery you can throw at them. Just submit your request and be amazed at what Curri can do.
Experienced Local Drivers - On-Demand Nationwide
Our professional network of Curri drivers is fully trained to handle your requests and provide exceptional service. When it comes to courier services, there's no one who does the job better than a Curri driver. We have an on-demand, nationwide network of drivers available for you to call on whenever you need them. Your customers will be continually impressed when you can get them their deliveries same-day and upon request. And you'll get all the credit for this amazing service!
Curri can be your first, middle, and last-mile courier for all of your vehicle transportation jobs. Whether you have a single vehicle to ship, parts, or an entire fleet, just let us know. We'll get them where they need to go.
We can do this because our expansive fleet is equipped with every vehicle you could need to handle any size job. We are proud members of the Associated Equipment Distributors, and we can handle heavy and oversized vehicles. We have semi-trucks, flatbeds, sedans, tow vehicles, and much more. Our customer service team will always match you with the right vehicle for the job, saving you money on every route you request through Curri.
Curri Dedicated, Hotshots and Freight Services
Whatever route you have, Curri can take care of it. Our drivers are ready to cover your hotshots, scheduled routes, daily routes, LTL, FTL, round robins, and anything else you might need. Your vehicle transport jobs have never been easier.
Curri is flexible too. If you're needing just a few vehicles transported every month, submit your request and we'll be there when you need us. If you're needing a Curri delivery service every day of the week, we can handle that too. We work on your schedule, so you never have to worry about bottlenecks, last-minute deliveries, or anything else.
Curri can be your entire delivery team or we can fill in the gaps when your team is shorthanded. Our platform is built to be as useful as possible for the businesses we partner with.