Local Courier Service for Paint Suppliers, Distributors and Manufacturers
If you're a paint and coating vendor or wholesaler, Curri is your same-day delivery solution.
Curri uses a vast fleet of professional drivers to provide courier services for painting materials nationwide. When you partner with Curri, you can turn us into an efficient extension of your delivery operations team. Ready to get started? Get in touch with Curri at [email protected] or request a demo with us now below!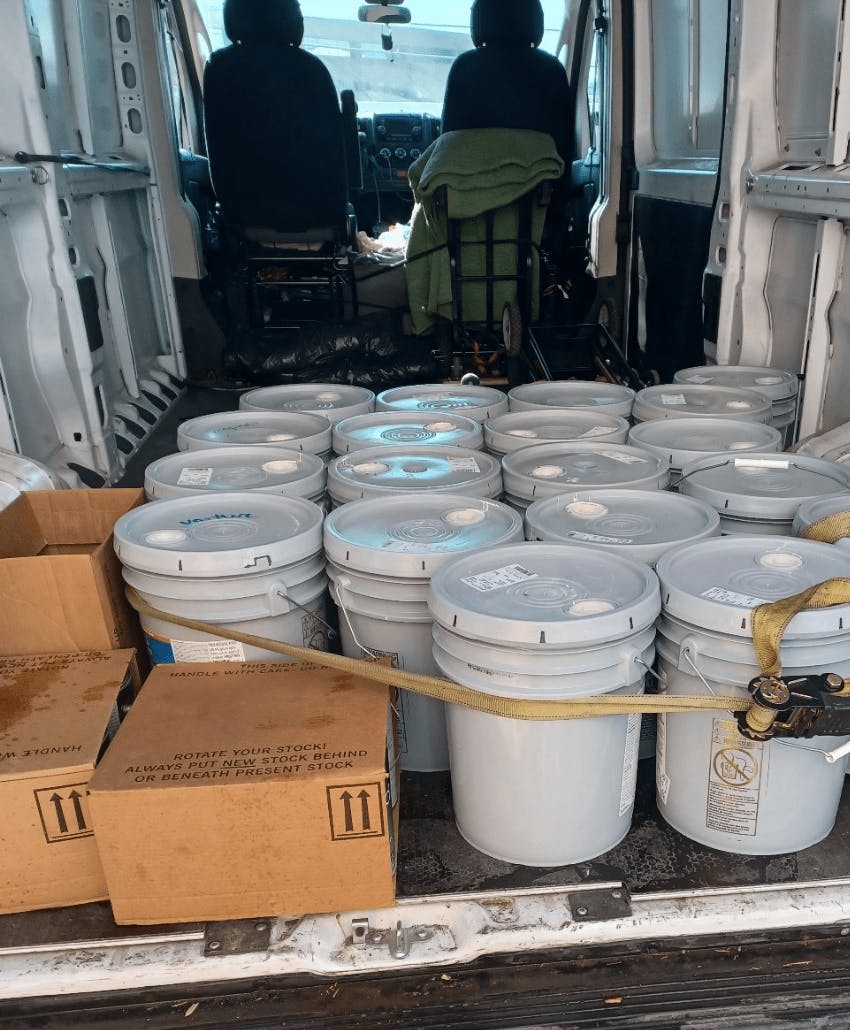 On Site, On Time: Commercial, Residential and Industrial Painters
No matter where the job site is, our drivers will make sure your paint materials and supplies make it on time. You can use Curri to transport supplies to your commercial, residential and industrial painting customers. No matter your route, a local driver can complete it for you.
Curri is on demand too, meaning your customers can get their supplies from you when they need them with the help of Curri. Once you place an order, simply get the delivery ready, and an experienced driver will pick it up and bring it right to your customer - and you'll look all the better for it. With on-demand delivery services, your customers will be happier than ever.
Last-Mile Deliveries of Any Size: Small Orders, Bulk Shipments
Those final-mile deliveries aren't a problem when you have Curri as your partner. Our network of drivers can handle last-mile deliveries of any and all sizes. If it's a small order with just a few supplies, we'll match you with a car. If it's a bulk shipment, we'll match you with a semi truck, box truck or whatever else you need to get your supplies where they need to go.
All of the drivers in our network are insured and background checked. We want delivery operations to be easy for you, so we provide all the peace of mind you need. This of course includes live tracking and delivery notifications, so you can see your delivery every step of the way.
Curri Dedicated, Hotshots, and Freight Services
Whatever type of route you have in mind, you can rely on Curri. Our driver network can take care of your hotshots, scheduled deliveries, daily routes and LTL and FTL freight deliveries. If you want us to be a permanent part of your delivery operations, we can do that, or if you just need us every now and then, we can do that too. Curri offers you exactly what you need when you need it.
We're able to do this thanks to our extensive fleet network that is rapidly growing throughout the nation. We have everything from pickup trucks and bobtails to flatbeds and semi trucks. In short, if you need a particular vehicle to get the job done, we likely have a driver who can get you what you need.