On-Demand Courier Service for Lumber Suppliers and Distributors
Curri is your go-to courier solution for on-demand lumber materials delivery.
If you're a lumber supplier, distributor or wholesaler, Curri wants to help you. We make it incredibly easy to get your lumber deliveries from point A to point B. Whenever and however you need to make a delivery, we make sure it gets done — and we get it done at the best, most affordable price.
Sound too good to be true? Let us show you how it works. Get in touch with Curri at [email protected] or request a demo with us now below!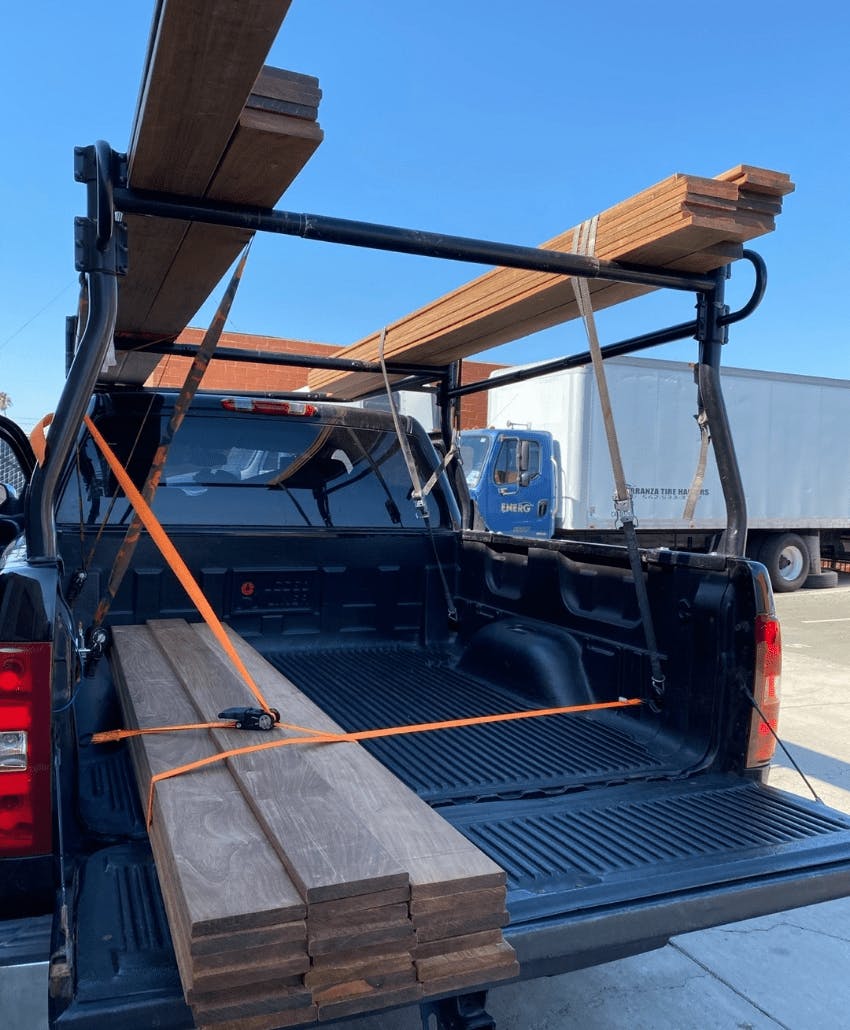 On Site, On Time: Plywood, Trusses, and Bulk Freight
When we say we can take care of any delivery you throw our way, we mean any delivery. Whether you need trusses, oversized dimensional lumber, or bulk freight transport, we've got it handled. Our experienced network of drivers will get it to the job site on time and on-demand.
You don't have to worry about whether your product will make it to the customer in time. All you have to do is request your delivery on the Curri app, and we'll take care of the rest. Our network of drivers are insured and background checked, so there are no worries on your part. You can trust your lumber deliveries are in good hands and that they'll get to their destination safe and sound — and when they're needed.
Final-Mile Deliveries of Any Size: Small Orders to Flatbed Shipments
Trouble with last-mile deliveries? Curri help with that too. Final-mile deliveries can be hectic, to say the least, but not when you've got Curri at your side. We'll select the right local driver to make sure those urgent, last-mile deliveries arrive in a timely manner. Your driver will arrive to pick up the delivery when you need them, and then we'll keep you updated with live tracking and notification updates the whole way.
Your last-mile delivery will arrive on time, and you'll get a confirmation photo and digital signature when it does. This means peace of mind for you and excellent service for your customers.
Curri Dedicated, Hotshots, and Freight Services
You can request Curri for any kind of route, too. If you need a hotshot, scheduled delivery, LTL or FTL, just let us know. We'll match you with the driver who can best finish your route.
You can even make Curri a regular part of your processes with our daily recurring routes. Just provide your manifest, and a local driver will show up every day to get your lumber to all of your customers. No hassle, no long-term commitments — just drivers where and when you need them, at an extremely affordable price.
Oh, and did we mention our huge fleet? The Curri fleet network has just about every type of vehicle you could need, and we're growing all the time. Whether you need a semi or a car, a bobtail or a liftgate, we've got you covered. You never have to pay for a vehicle that's bigger than your job requires. Just let us know what you need, and we'll make sure the right driver is selected to take care of your lumber delivery.