On-Demand Delivery Service for Irrigation Supplies and Equipment
Nationwide courier service for contractors, suppliers and manufacturers
Curri is your go-to solution for for irrigation supplies and equipment delivery. Whether you're a contractor, supplier, or manufacturer, our network of on-demand delivery drivers can assist you and allow you to offer an even higher level of customer service. When you're needing to get your supplies from one place to another, Curri will be there to help. Plus, Curri is affordable. Just order a driver when you need one.
Ready to see what Curri can do for your irrigation business? Get in touch with us today at [email protected] or click below to request a demo!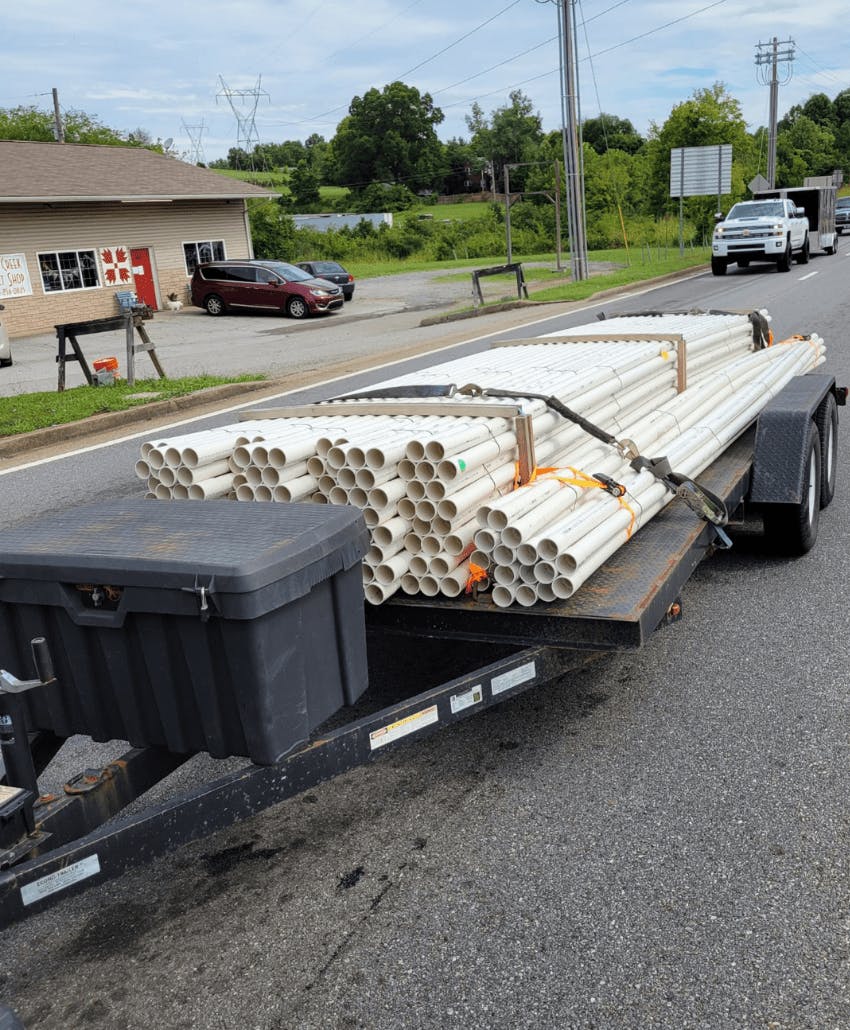 On-Site, On-Time: Landscaping, Farming and Industrial Projects
Curri's network of drivers can take care of all your deliveries, get them where they need to go on time, and bring them directly to the job site. If you have supplies and equipment for landscaping, farming, or industrial projects, we have you covered. You can always count on Curri.
No project is too big or small. When you've got equipment and supplies that need to go somewhere, we're not going to let you down. Just let us know what size load you have and we'll make sure to send you the right driver to take care of business.
Last-Mile Delivery for Pipes, Pumps, Tanks, Equipment, Machinery, and More
The size of your deliveries is one thing, but can Curri get those last-mile deliveries done too? The answer is yes. When you have a final-mile delivery that you need to push through at the last minute, an experienced drivers will be there. It's no problem with Curri. What was once a logistical nightmare and a stressful endeavor can become simple, stress-free, and painless. Plus, you'll get live tracking and delivery notifications for your peace of mind. Let us take care of those urgent deliveries so you can focus on your work.
Your customers will love it too. Imagine being able to tell your irrigation customers that they can always count on you for last-minute deliveries for pipes, pumps, tanks, equipment, machinery, and more. No matter the time of day.
Curri Dedicated, Hotshots, and Freight Services
With Curri, you can handle any and every route you might need. That means we have you covered for scheduled routes, daily routes, round robins, hotshots, LTL, FTL, and more. Just tell us what you need and we'll make sure you get the right driver for your route.
Curri's network is flexible because you can customize how you use our services. If you just want to use our services to ship out your irrigation equipment and supplies every once in a while, we can do that. If you need to make daily routes, we can do that too. Just provide your manifest and we'll get you taken care of. Best of all, you're not locked in with Curri. No long-term commitments, no complications, no hassle. Just great service at an affordable price.
We have a vehicle for deliveries of every type. If you need a semi truck or a flatbed, we have something for you. If you need a cargo van or a sedan, we've got those too. There's no job our fleet network can't handle and you never have to pay for a bigger vehicle that you need.