Local Couriers for MRO and Industrial Supplies
Need on-demand delivery for your MRO parts? Curri has you covered.
If you're an MRO supplier, delivery operations are an essential part of your business. But what if you could seamlessly improve your supply chain at an affordable price and with no extra stress? That's what Curri provides. If you're a MRO supplier, we want to partner with you and bring your delivery operations to the next level. We partner with vendors, suppliers, wholesalers, and distributors all over the nation.
Want to see how this all works? Get in touch with Curri at [email protected] or request a demo with us now below!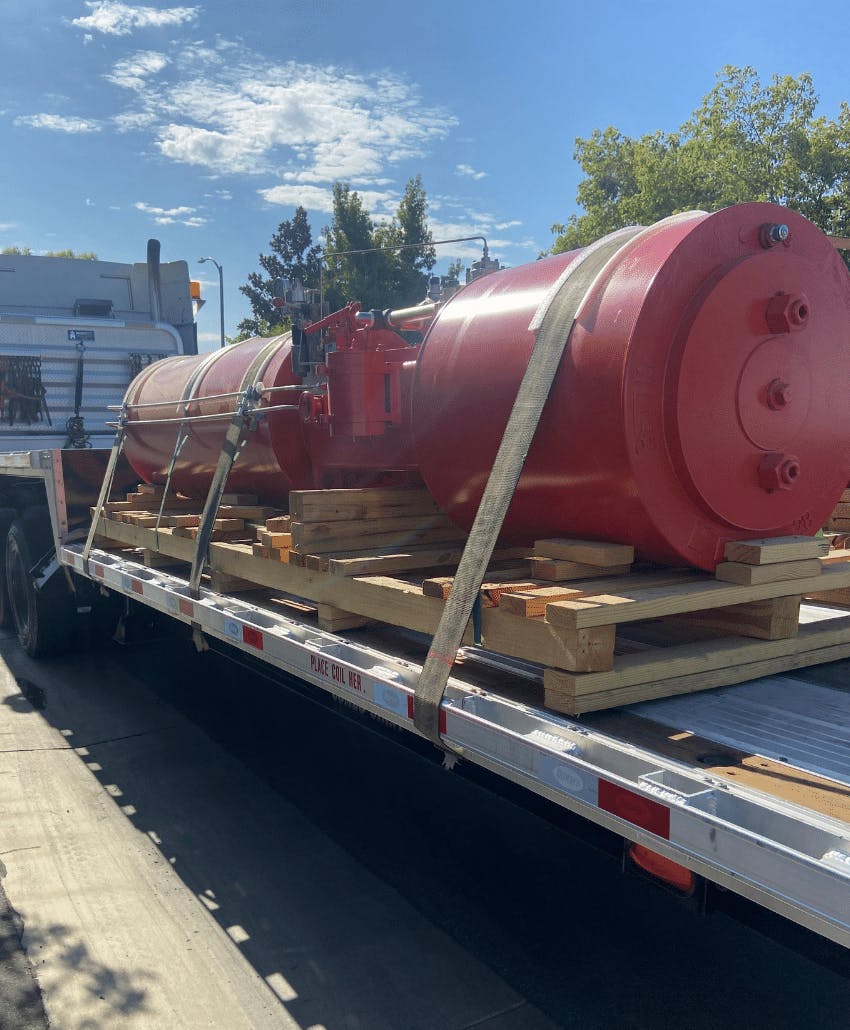 On Site, On Time: Bearings, Spare Parts, Lubricants, Tools, and Other Consumables
With Curri, you can get all of your MRO supplies to your customer on time, every time. Whether you need to transport fasteners, janitorial products, metalworking supplies, heavy machinery or anything else, Curri has you covered. When you work with Curri, you can offer your customers the best delivery service possible. You can tell your customers that their supplies and materials can be available on demand.
Curri's network of drivers is always ready to get your supplies to their destination. With a robust fleet, experienced drivers, and powerful logistics software, you can always count on us to get the job done.
Final-Mile Deliveries of Any Size: Small Orders, Oversized Loads
If you've got final-mile deliveries, you can use the Curri platform to complete them. It doesn't matter what size of delivery you're needing, either. If you have a small order, a bulk shipment or anything in between, you can trust the Curri network to take it that last mile. Just put your request in, and we'll select the right driver and send them your way.
With Curri, everything is easy. You request your delivery, we match you to your driver and then they come and pick it up. Once the delivery is out of your hands, you still have access to live tracking and delivery notifications, so you can keep an eye on things every step of the way if you choose. Once the delivery reaches the destination, you will receive a signature confirmation so you know exactly who received your materials.
Curri Dedicated, Hotshots, and Freight Services
No matter what type of route you need to complete, you can do it with Curri. We can take care of your hotshots, scheduled routes, FTL and LTL freight shipments and more. You can even make Curri a part of your everyday operations with our daily routes. Just provide us with your manifest, and we take care of the rest. When you use Curri, you get nothing but benefits.
We're able to take care of any size and any type of delivery thanks to our vast and versatile fleet. When you request a delivery, you'll be able to select the perfect vehicle for your shipment. If you need a bobtail, a semi, a pickup truck, a flatbed, a car or anything else, we're sure to have something that gets the job done. This also helps you keep costs down. You can pick the vehicle that gets the job done and nothing more.