Same-Day Sprinter Van Transport and Logistics
Local cargo van delivery services for businesses nationwide
Curri has the fleet, the drivers, and the services to take care of all your same-day deliveries. If you're needing cargo van delivery, we've got you covered. We're on-demand nationwide and ready to help you cut costs on logistics while also getting the best courier services you've ever had.
Ready to work with Curri and see what we can do? Get in touch with our team or read on to learn more about our same-day Sprinter van transport and logistics.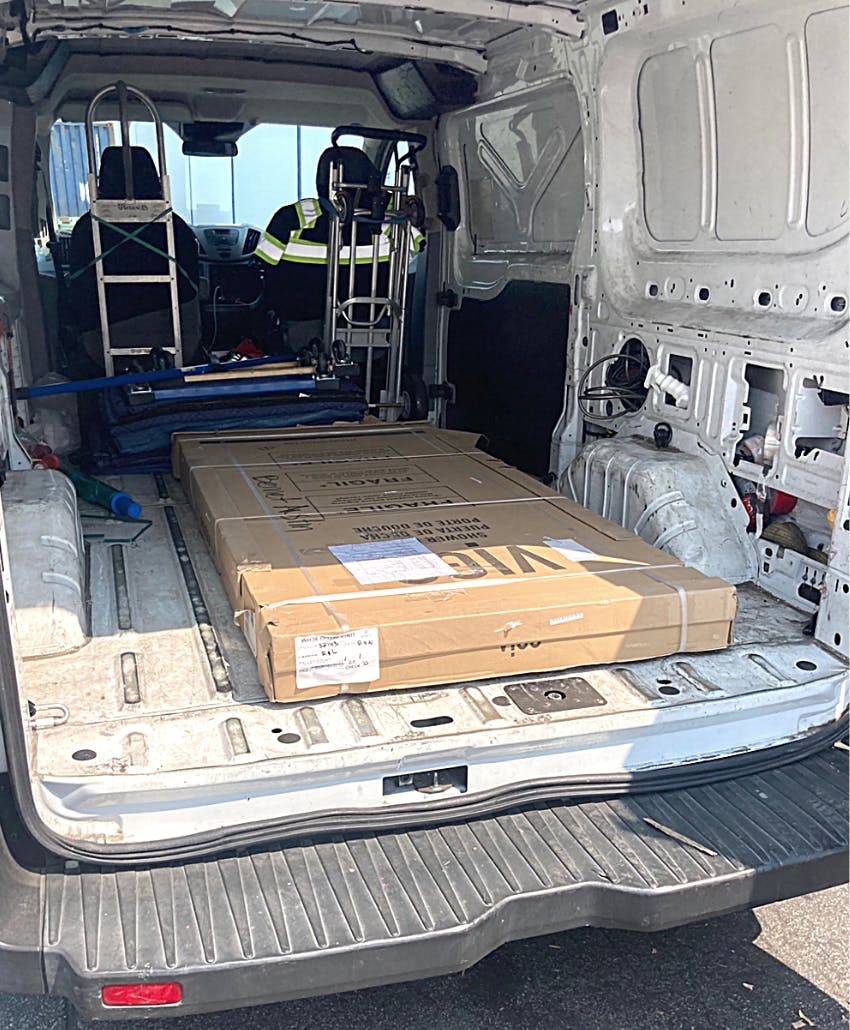 Sprinter Vans + Local Drivers = Your On-Demand Fleet.
The Curri network is your on-demand fleet of professional drivers. When you need a same-day delivery done, you can always count on Curri. Our fleet network has every vehicle you could need, so if you're needing a Sprinter van, you can bet we've got one ready to go. Our network drivers are also local, background-checked and insured to provide you with the best customer service.
How Curri Works
The way Curri works is simple. First, you sign up for your account. Once you're set up, you can start placing your delivery orders. All you need to do is let us know what load you're sending out, the pickup location, the dropoff location, the delivery time, and the size of the vehicle you're needing.
After that, our team will get to work matching you with the best driver for the job. From there, you just wait for your driver to arrive for the scheduled delivery, you load their truck, and then you'll be able to track the delivery every step of the way. Check out our video to see Curri in action!
First Mile
Curri can take care of every mile in your supply chain. Forget the old way of delivery ops. Curri is here to help you save money and increase efficiency at the same time. We can take care of your first mile deliveries, making sure the supplies and material arrive safely and on time from your production facility to the destination warehouse or distribution center.
Middle Mile
Make sure you're saving money on the middle mile too. Curri can make sure your shipment gets from your warehouse to the store or distribution hub, ensuring your supply chain is always strong and reliable.
Last Mile
Those hectic and expensive last-mile deliveries aren't a problem for our expert team. Just request your driver and we'll make sure your supplies and materials get to their final destination.
Same-Day Delivery
Curri can keep up with any delivery demands you might have. When you're needing a same-day delivery, trust Curri to get it done. You'll be able to count on your shipment getting to its destination on time and your customers will know they can always rely on you to get them what they need when they need it.
Scheduled Routes
Curri can work however you want it to. If you're just wanting a few deliveries per month, that's fine with us. If you're wanting us to take care of all your scheduled routes, we can do that too. Just provide us with your manifest and we'll make sure it gets done.
Virtual Fleet Services
Curri is the most convenient courier service out there. All of your deliveries can be requested virtually, right from our app. You'll have a full fleet at your fingertips, at any time and on any day. You don't have to fret over your delivery logistics when you have Curri on your side. You'll have everything you need to complete all your deliveries on time.
A Complete Fleet for Your Business
Curri provides you with a complete fleet for your business. If you're needing a Sprinter van, we have plenty ready to go whenever you request them. We have box trucks, semis, flatbeds, sedans, pickups, bobtails, and much more. With Curri, you get the benefits of an expansive fleet without the maintenance, insurance, and vehicle purchase costs.
All you have to do is place your order and pick your vehicle. We've got it covered from there. Check out our fleet capabilities to see everything we can provide you for your next delivery.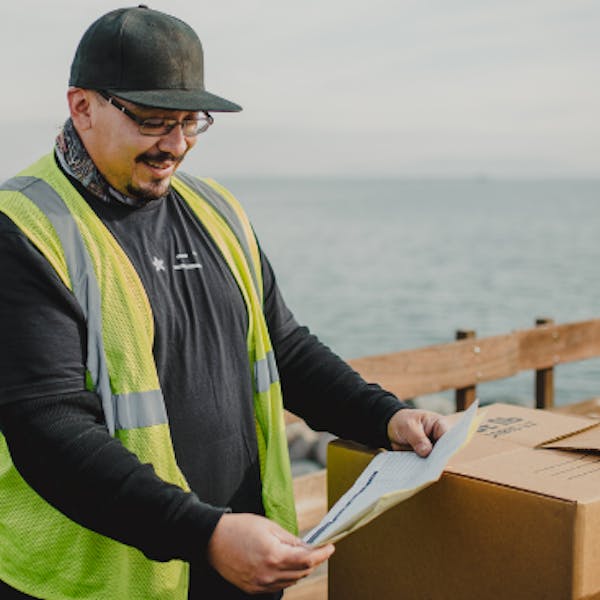 Partner with Curri
Are you ready to change your delivery ops and logistics for the better? We're ready to help. Partnering with Curri saves you time, money, and stress. Just imagine what kind of service you can provide your customers when you can promise deliveries of any size, any time of the day.
Sign up for your account today and partner with Curri. Feel free to contact us if you want to check out our demo and find out how we can help your business.