Same-Day Semi-Truck Transport and Logistics
Local tractor-trailer delivery services for businesses nationwide
Curri is equipped to handle any semi-truck transport and logistics deliveries you may have. Our local tractor-trailer delivery services are used by satisfied businesses all over the nation and we're ready to help you next! When you're needing a same-day, last-minute courier, you can count on Curri. Cut costs on your deliveries, save time, and get exceptional customer service that you can't get anywhere else.
Ready to see what the Curri team can do for your business? We're ready to show you. Check out our demo to see Curri's process in action or contact our team now!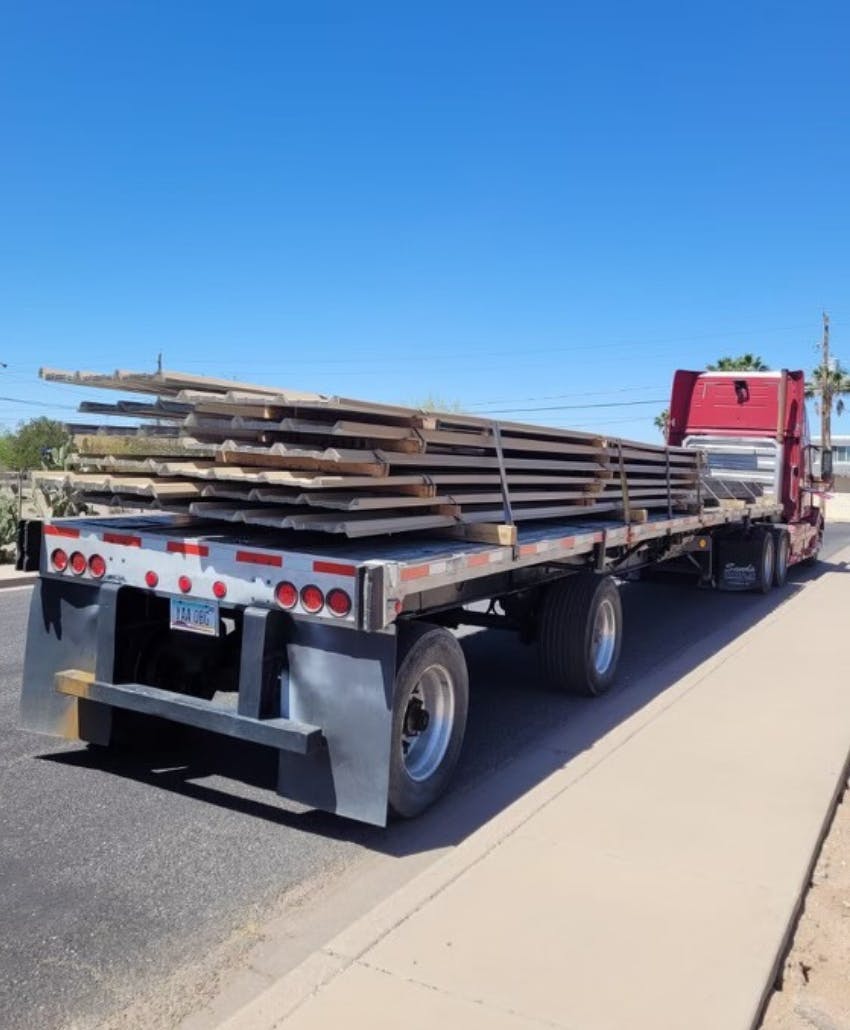 Local Drivers + Semi-Trucks = Your On-Demand Fleet
With Curri you get professional, highly trained local drivers to get your deliveries done on time. Our fleet also has every vehicle you could possibly need, including semi-trucks, to ensure we can handle any load you may have. Combine these two factors and you have an on-demand fleet that can take care of any and every route you have.
Of course, our network drivers are also insured and background-checked for your peace of mind. It's hard to beat the feeling of knowing you have great drivers and an entire fleet of vehicles ready to go every day, any time of day.
How Does Curri Work?
Curri couldn't be easier to use. First, you sign up for your account. You can download our app to use on your mobile device or you can hop on our website to create your account. Once you're all set up, you can start requesting deliveries right away. All you need to do is specify your load, enter the pickup and dropoff location, select your delivery time, and let us know what size vehicle you need.
Once you submit your request, our customer service team gets to work. We'll match you with the best driver and the best vehicle for the job. Your driver will show up for the delivery at your scheduled time, you load their truck, and then you get delivery tracking and confirmation when the job is done.
Watch the video below to see how Curri works!
First Mile
Let Curri handle every leg of your supply chain – from first to last mile. You don't have to adhere to old-school delivery ops and logistics anymore. Just pull up the Curri app, request your delivery, and we'll send someone your way. We can make sure your first-mile deliveries get from the manufacturing facility to the destination warehouse or distribution hub without any issues.
Middle Mile
Curri makes sure you save time and money on every mile, including your middle-mile deliveries. We'll make sure your equipment, material, and supplies get from your warehouse to the store where its meant to go.
Last Mile
Last-mile deliveries can be difficult to plan and schedule, but for Curri it's never an issue. We can be available same day, on-demand, 7 days a week. Get your shipment to the final destination whenever you want.
Same-Day Delivery
When you have an armada of local drivers near you, you can request same-day deliveries of any size. If you need that semi-truck transport at the last minute, you can trust a local driver to show up and get it from Point A to Point B. Your customers can always count on you to deliver when they need it most.
Scheduled Routes
Curri works on your schedule. If you're needing just a few deliveries per month, our team can get it taken care of. If you're needing Curri for all of your scheduled routes, that's no problem. Provide us with a manifest and leave the rest to our customer service team and awesome drivers.
Virtual Fleet Services
Curri takes delivery ops to the modern virtual world. Who else can provide you with an entire fleet of vehicles that don't require you to store or maintain them? Just put in your request and you'll have an entire fleet available to you at any time. Our virtual fleet services also include useful features like accounts billable integrations and custom usage reports.
A Complete Array of Vehicles for Your Business
Curri provides you with a fleet containing every vehicle you could ever need. Our network of semi-trucks are available on-demand to get your biggest deliveries where they need to be on time. If you're needing something smaller, we have it. The Curri fleet network includes cargo vans, sedans, pickup trucks, flatbeds, box trucks, and much more. Expand your fleet instantly when you download Curri and create your account.
There's no job too big or too small for our fleet. Check out our fleet capabilities to see what we can do.