Third Party Logistics Services for the Construction Industry
Nationwide delivery logistics for building supplies
The modern construction industry needs reliable logistics solutions to transport building supplies. Curri is that solution. Using Curri as your third-party logistics service takes all of the stress and hassle out of scheduling same-day, first-mile, middle-mile, and last-mile deliveries. Any route you have, Curri can handle. If you're needing a nationwide fleet of vehicles to transform your delivery ops and provide you with a better logistics solution, turn to Curri.
Want to see how Curri can help your business with our advanced software, vast fleet, and a nationwide team of crowdsourced drivers? We're ready to show you what we can do. Request your demo today or contact Curri to get started!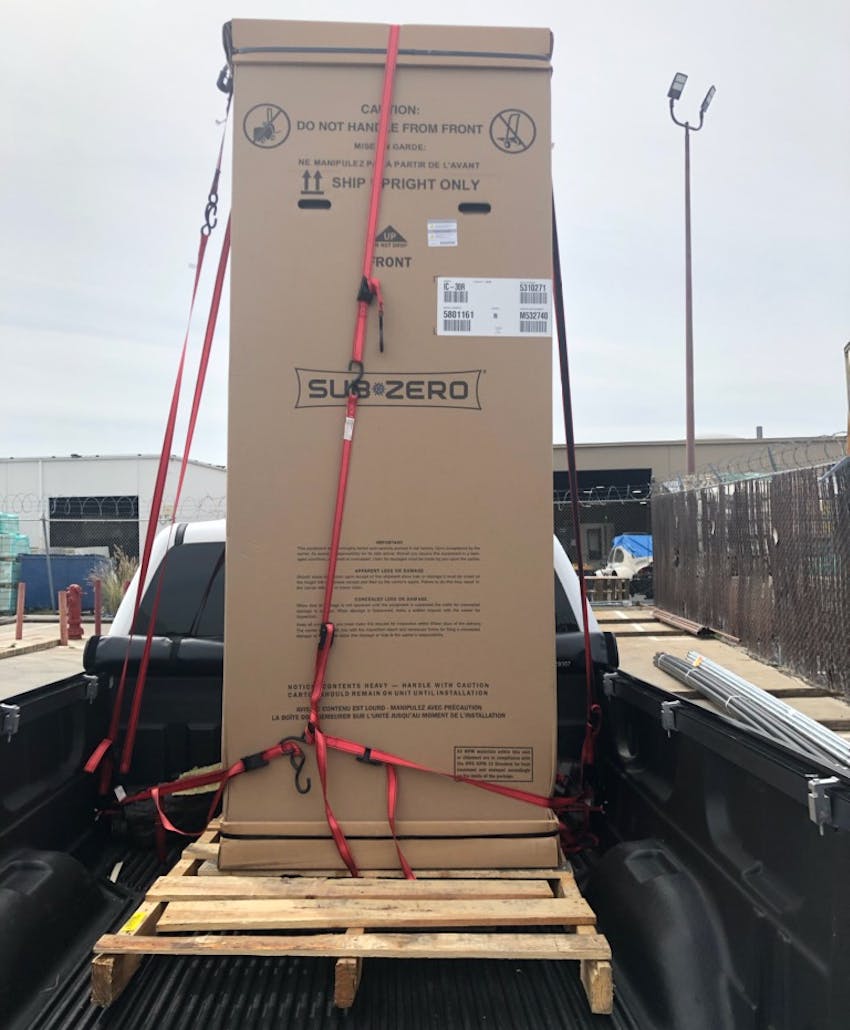 A Flexible Fleet of Local Delivery Drivers
At Curri, we set our service apart from other courier services on several fronts. First is our vast fleet of vehicles. Our fleet network includes vehicles of every shape and size to handle any delivery you may have. With Curri, you'll have on-demand access to sedans, pickup trucks, semi-trucks, flatbeds, bobtails, cargo vans, box trucks, and much more. Whatever load you need to be delivered, we have a vehicle that can handle the job. Imagine having an entire fleet at your fingertips, without the cost of buying new vehicles, maintaining them, and insuring them. This is what Curri provides.
Another factor that makes Curri special is our network of local delivery drivers. Curri's service is localized across the nation, and construction distributors, manufacturers, and suppliers can easily call on a local driver who will make sure your materials and supplies get delivered securely and on time. Our network drivers are fully insured, background checked, and offer incredible customer service. There's no route too big, small, easy, or difficult for Curri.
How Curri Works
Curri is incredibly simple to use, yet there are advanced analytics and logistics software operating under the hood. But for our partners, our app is simply intuitive. First, all you have to do is create your Curri account. Then you can log in and start using delivery services.
To request a delivery, all you need to do is select your dropoff and pickup location, choose your delivery time, specify the size of your load, and choose the size of vehicle you'll be needing for the job. From there, our customer service team will match you to the best vehicle and driver.
Curri provides you with tracking during delivery and confirmation once the job is complete. You'll save money on every route because you never have to choose a vehicle that's bigger than you need for the job. You can count on Curri to make sure your delivery goes perfectly and that your materials and supplies get where they need to go at the most affordable rate.
For Manufacturers
With Curri, businesses at every stage of the supply chain can benefit. We partner with all companies in the construction industry who need delivery of their supplies and materials. For manufacturers, we have all of your first-mile deliveries handled. Local drivers will arrive at your manufacturing facility or production plant anytime you call. We'll make sure your first-mile deliveries get to the warehouse or distribution hub on schedule.
With on-demand and same-day delivery, you can use Curri for anything that pops up unexpectedly, or you can schedule for every route. Our flexible options make it easy to customize how Curri works for you.
For Distributors
For distributors that are needing Curri to pick up your middle-mile deliveries, we have you covered. Just make your request and a driver will pick up your supplies and materials from your warehouse. We'll get it to the store or retail center on time and securely. Your middle-mile deliveries will have never been easier when you have Curri on your side as your courier partner.
For Suppliers
One of the most difficult phases of any supply chain are those last mile deliveries. With Curri, final-mile deliveries are a breeze. Local drivers are available on demand, seven days a week. That means you can get those last-minute deliveries directly to the job site or the end customer without the stress and worry that usually comes during this leg of the journey. Suppliers that partner with Curri are sure to impress their customers with their ability to get them the supplies and materials they need anywhere and at any time.
A Powerful Logistics Provider for the Construction Industry
Curri is a powerful logistics platform built for the construction industry and various other industries as well. When you partner with Curri, you'll get powerful tools that can give you custom usage reports, driver performance metrics, GPS tracking, signed delivery confirmation, and much more. You'll always have the analytics you need to see how Curri is working for you and how much time and money we're saving for your business.
No matter what route you have and what size delivery you need, Curri is your courier solution. Ready to get started?
Partner with Curri
When you're ready to save money, time, and stress on all of your deliveries, choose Curri. Our nationwide fleet is available for you to call on when and where you need it.

With Curri as a partner, you get drivers and vehicles that can handle any route, an intuitive and easy-to-use app, and advanced features like custom reporting and driver performance. Curri is the best 3PL platform for the construction industry, and we're ready to prove it to you.

Sign up for your Curri account today to get started. If you're looking to learn more, book a demo and we'll be happy to show you what we can do for your business.