Curri Dedicated for Building Material Deliveries
Looking for simple, flexible and affordable construction delivery? Your search is over.
Curri is here to offer you the most flexible delivery service in the industry at surprisingly affordable prices. With Curri, you can make any kind of construction materials delivery happen, in a way that works best for you. You don't have to hire drivers or expand your delivery operations team. You can use us on an as-needed basis or schedule daily or weekly deliveries.
With Curri Dedicated, we'll send a driver and a vehicle of your choosing on the exact days of the week you require. Curri handles all of the coordination, leaving you to focus on your core business. Read on to learn more, or contact the Curri team with any questions. Or if you are ready to schedule Curri Dedicated for your store or branch, click below.
If you are a driver interested in driving with Curri, download the Curri driver app or click here.
Request Curri Dedicated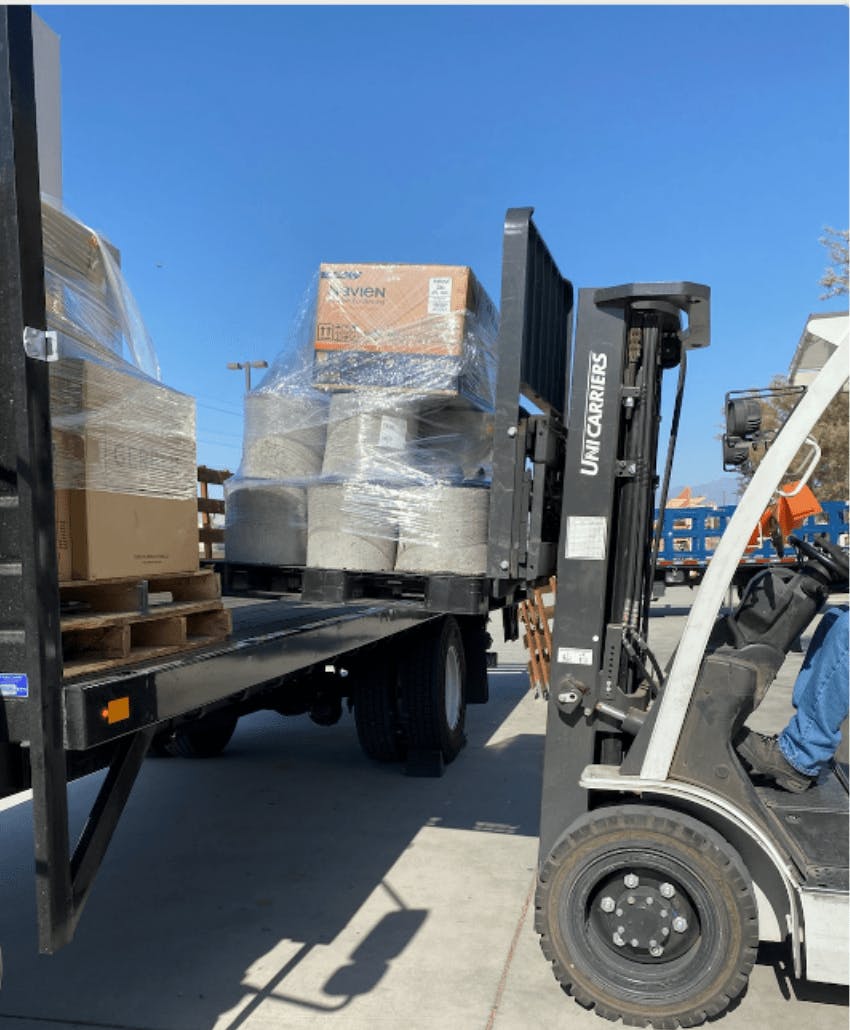 A Partner for Suppliers, Distributors and Manufacturers
At Curri, we're more than happy to partner up if you're a supplier, distributor, or manufacturer. When you partner with Curri, you can seamlessly integrate us into your delivery operations. You'll be able to use the Curri website or our app to schedule all of your deliveries. You'll get access to our fleet network of vehicles, and you'll be able to use our enterprise features to keep all of your Curri data organized.
You can set up custom logistics reports, billing, and much more. Partnering with Curri gives you access to your own personal fleet of vehicles and experienced delivery drivers. You'll be able to customize everything to work the way you want it to work. Your delivery operations will never be more effective or efficient. Not only will you take the hassle out of your delivery routes, but you'll also impress your customers like never before.
Trained, Insured and Background Checked Local Drivers
When you use Curri, you're getting matched with drivers who are more than qualified to handle your deliveries. We have network drivers all over the nation, who are familiar with your area and sometimes even with your industry. Drivers go through a background check and training, so you can get a consistently great delivery experience every time. Of course, drivers are also insured to keep you protected.
When you hire Curri out as your delivery service, we make sure to cover all the bases that matter to you. Just because you're saving money utilizing Curri, it doesn't mean you're getting lower-quality work. In fact, you'll see that your delivery operations are functioning at the highest level possible.
Curri Dedicated, Full-Day Delivery, On-Route Pickup, Multi-Stop, and More
Curri offers you flexibility that just can't be beaten. You can schedule Curri for any kind of delivery you can think of. Local drivers can handle LTL and FTL transport, daily deliveries, round-robins, milk runs, on-route pickups, and much more. You can trust that your delivery will be completed on time and efficiently. Once you've scheduled your Curri Dedicated, you can just sit back knowing that they'll get done and that they'll be done the right way.
The best part about scheduling Curri Dedicated is the amount of customization you have. Since we offer a vast and varied fleet of vehicles, you're able to select the exact vehicle you need to make your deliveries, nothing more and nothing less. This optimizes your cost for delivery, saving you money while optimizing your customer service. No longer do you have to maintain your own fleet of vehicles, insure all of them, and have dedicated drivers. With Curri, you can cut costs more than you would have thought possible.
You can promise your customers same-day job site delivery. Your customer service will be boosted to the next level, making your customers happier and saving you money at the same time. It's a win-win no matter how you look at it. Curri is truly the future of building and construction materials delivery, and you can start using it today.
Powerful Delivery Scheduling and Logistics Software Platform
Now you can see all the benefits of using Curri as your scheduled delivery partner, but how does it all work? That's simple too. With the Curri app, you have a powerful delivery scheduling and logistics software platform in the palm of your hand.
You can do all of your scheduling and delivery requests right from the Curri website or our app. You just set up the details of your delivery, including the vehicle you're needing, the time, and the type of delivery. Once you've made your requests, our customer service team gets to work matching you with the right driver. Once your driver has been selected for you, they'll show up to get your delivery, get it where it needs to go, and send you tracking notifications all along the way. Once your delivery is complete, you'll get proof of delivery sent directly to you.
It's really that easy, and with our enterprise features, you'll have all of the data you need at your fingertips. We've made a highly advanced platform that works for you, making scheduling your deliveries easier and stress-free.
Get Started with Curri
Ready to start experiencing the benefits of Curri for yourself? All you have to do is download Curri and create your account. From there it's simple to specify your deliveries and your service requests. Once your account is ready, you can start using Curri right away. If you have any other questions, we're happy to answer them for you.
Get started with Curri and see what a difference it can make for your business. Sign up today!