Building Materials and Tools Delivered Directly to the Job Site
Job site construction supply courier service for contractors and suppliers
If you're a contractor, builder, or supplier you know how valuable direct-to-jobsite delivery is to your customers. However, it's not always the easiest type of delivery to arrange from a logistics standpoint. But with Curri, it couldn't be easier.
Curri is the best construction supply courier service for contractors, suppliers, and builders. We'll bring your building materials right to the job site and save you time and money in the process. Check out our demo below or read on to learn more about our service.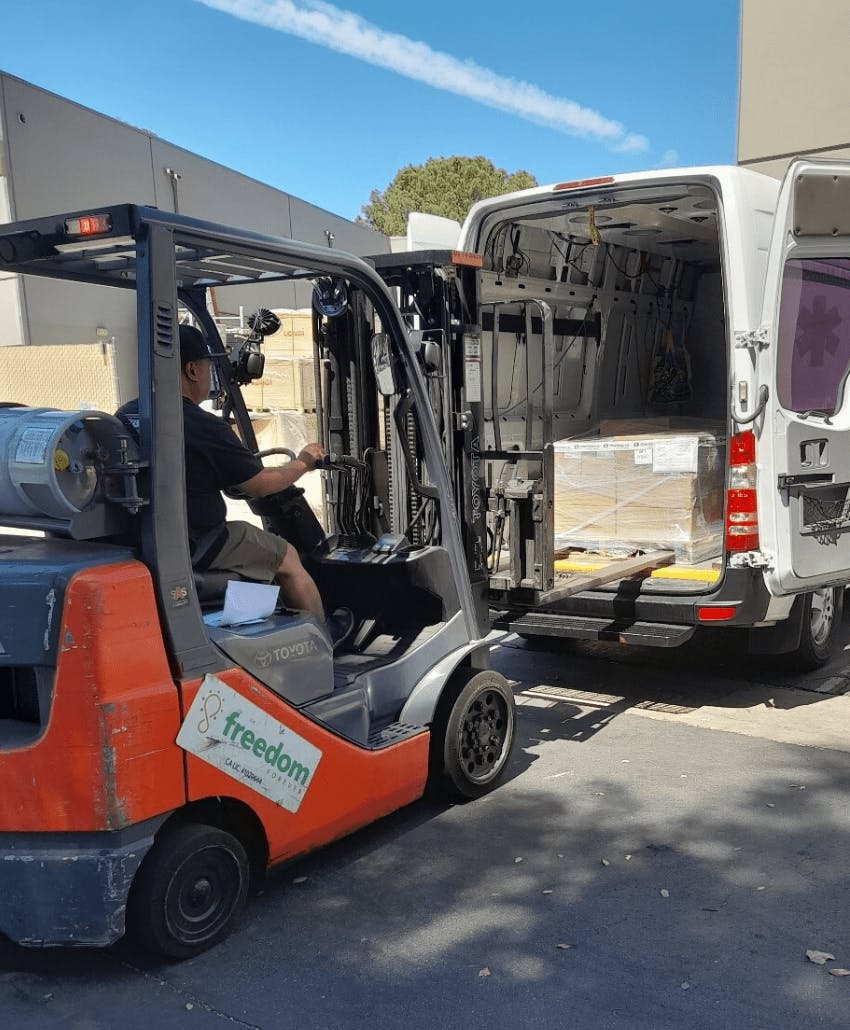 Same-Day Service with a Local Delivery Fleet
Curri offers same-day deliveries thanks to a localized delivery fleet. When you pull up Curri, you'll see that our network has tons of local drivers in your area, who know how to get your deliveries where they need to go. With Curri, you can schedule a delivery at any time. Even if you need it delivered on the same day.
These typical logistical nightmares aren't a problem when you have Curri on your side. We'll make sure your deliveries are always delivered safely from Point A to Point B.
For Contractors and Builders
If you're a contractor or builder and you've got people working on a job site, you don't have time to worry about the logistics of your supplies and materials getting there. Curri can make things simple. Just let us know where your supplies need to go and we'll get them there. We can pick up your delivery from anywhere and deliver it right to the workers at the job site. No fuss and no stress.
For Suppliers and Distributors
With Curri, suppliers and distributors can always impress their customers by providing direct delivery to their job sites. Last-mile deliveries can be a huge pain, but Curri makes them a breeze. You don't have to interrupt your delivery ops schedule at all. You can just call on Curri, we'll send an expert driver, and then your supplies and materials will be delivered to wherever you need them to go. Your customers will know they can always rely on you and they'll make sure to order from you time and time again.
Save Time and Money
Not only does Curri make life easier, but we save you time in the process. When you call on Curri for your deliveries, you don't have to send one of your own drivers or workers who are busy elsewhere. We're the perfect extension to your delivery ops.
In addition to saving you time, Curri can save you money too. With Curri, you don't have to add to your fleet, maintain vehicles, or deal with any of those other costs. Just request your delivery and let us know what size of vehicle you need. We'll match you with the most efficient option, meaning nothing bigger than you need. This saves you money on every delivery.
Get Started with Curri
Ready to change your delivery ops for the better, save time and money, and eliminate all your supply chain issues? We're ready to help! All you have to do is download the Curri app and set up your account and you're ready to get started. 
Curri is easy to use. Just select your pickup and dropoff destination and time, tell us the size of your delivery, and place your request. Our team will match you with the perfect vehicle and driver for the job.