Last-Mile Building Materials Courier in Winston-Salem, NC
Need last-minute last-mile delivery for construction supplies? Curri is the ultimate choice.
Finding a reliable last-mile building materials and construction courier can be difficult. But the Curri team can handle any delivery you might have.
If you're looking for a courier you can count on time and time again, then you should work with us. We have the drivers and the vehicles you need to get your deliveries done right every time. Want to learn more? Keep reading below or sign up today to see exactly how Curri works.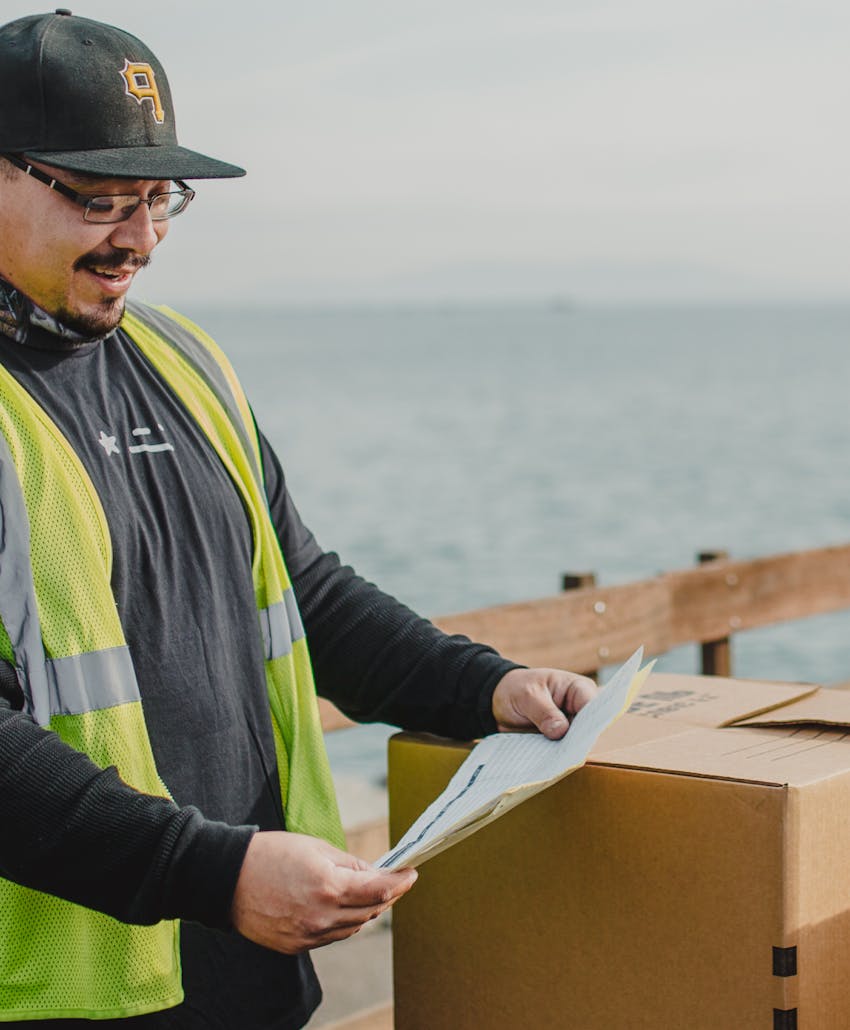 A Resource for Suppliers, Distributors and Manufacturers in North Carolina
If you're a supplier, distributor, or manufacturer in North Carolina, Curri is going to be a highly beneficial resource for you. Why? We're glad you asked. Curri is equipped to handle any delivery you have. Our fleet and our drivers have the means to take on any job, any distance, at any time.
We're always looking to partner with manufacturers, distributors and suppliers. Curri can add value to your delivery operations. In addition to being extremely reliable, Curri is flexible. With Curri at your side, you can promise your customers better service in the form of same-day on-demand delivery. This might sound like it would cost you a ton in expenses, but in reality, Curri can actually save you money.
The Curri Fleet Is an Extension of Your Team
When you choose Curri as your delivery service, you can look at it like expanding your entire delivery fleet — without the extra cost. You get access to our experienced drivers, our huge array of vehicles and our easy-to-use app.
Our drivers will make incredible additions to your team. They are experienced and know your area like the back of their hand. They've also been trained to provide you with the highest level of customer service possible. Of course, our drivers are also fully insured and background checked. When you use our drivers, you can rest assured that your deliveries are in good hands. One of the best parts about using our drivers is that you only use them when they're needed. No extra staffing is required on your part. Curri is designed to be convenient for you. 
Just as impressive as our drivers is our fleet of vehicles that are available to you. We have vehicles that can handle any and every delivery you may need. Our fleet includes cars, pickups, semi-trucks, cargo vans, box trucks, flatbeds, bobtails and so much more. Also, you only have to hire the size of vehicle that works for the job. This saves you money, as you never have to pay for a vehicle that is more than you need.
We Deliver Directly to the Job Site — on Demand, Last Minute
When you have that last-minute, final-mile delivery on the line, there's no one better to turn to than Curri. We can deliver directly to the job site whenever and wherever you need us to. Curri's vast network of drivers means that there will always be someone in your area who can handle your most urgent deliveries.
With Curri, you don't have to stress over the logistics of these last-minute deliveries anymore. You can simply submit your delivery request and Curri will take care of the rest. No matter what kind of route you're needing, Curri can help. Our drivers can do your hot shots, scheduled deliveries, round-robins, LTLs, FTLs and everything else you can think of. There's a reason more and more businesses are trusting Curri with their deliveries.
24-Hour Service in High Point, Statesville, Elkin and Asheboro
The Curri fleet is huge, and we're constantly expanding. We serve the Winston-Salem, North Carolina, area along with High Point, Statesville, Elkin, Asheboro and more. When you're needing 24-hour service in these areas, you can count on your local Curri delivery drivers. Check out our map to see the Curri fleet in your area.