On-Demand Building Materials Courier in Vallejo
Need same-day building materials and construction supply delivery?
Curri has you covered. Using Curri is just like using Uber — but for building materials delivery. You can submit a request for delivery any time and watch as our drivers get it done. When you need your deliveries done right and done affordably, look to Curri.
Our platform is intuitive and easy for you to use. If Curri sounds like the right fit for your business, you can start using it today. Just read on below for more information, or click the button to check out a demo of our process in action.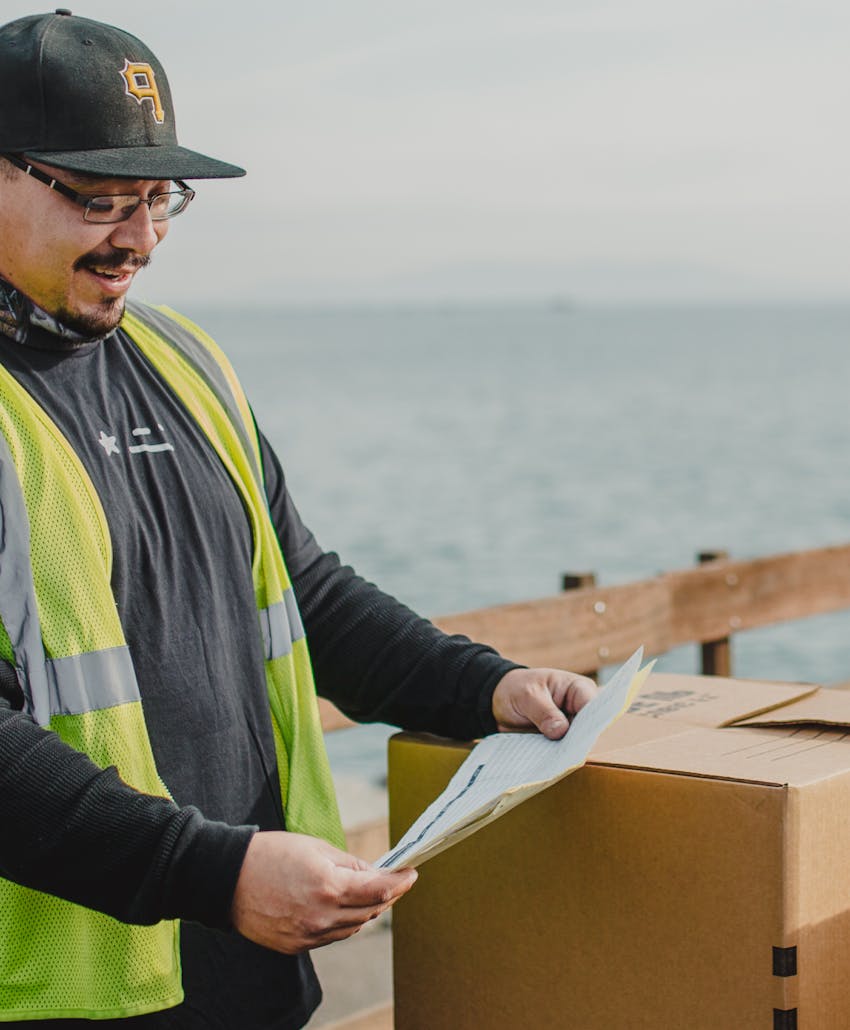 Trusted Partner for Suppliers, Distributors and Manufacturers in California
Manufacturers, suppliers and distributors across the nation already trust Curri as their delivery partner. If you're in California and you're looking for a better way to get your deliveries completed, we want to partner with you next.
When you partner with Curri, you can count on us to take care of each and every delivery you need us for. And you don't have to use Curri any more often than necessary. We work the way you need us to. If you're just needing a few deliveries a week, we can handle it. If you're needing multiple deliveries every day, we can handle that too. Curri is flexible and customizable, and Curri is able to fit seamlessly into your current delivery operations.
In addition, we have useful enterprise features that help you on a logistical level. Features like custom usage reports show you how we're benefiting your business, while net billing makes things easier for your accounting. Curri is designed to make things as simple as possible for you.
The Curri Delivery Fleet Is an Extension of Your Business
When you start using Curri, you can look at us as an automatic extension of your business. With just one click, you have instant access to our awesome team of drivers and the entire Curri fleet of vehicles.
When you add Curri as part of your shipping team, here's what you can expect from us: You get amazing, professional drivers who have experience making deliveries of all kinds. Our drivers are trained to provide exceptional customer service. They're also fully insured and background checked. You can trust our drivers to represent your business in the best light and make each delivery with the highest level of professionalism. The drivers you hire will also be local to your area, so you can trust they know your area and how best to get their deliveries done.
You also get access to all of the vehicles in your local Curri fleet. Our fleet has every type of vehicle you could need for a delivery route. We have box trucks, cargo vans, semi-trucks, bobtails, flatbeds, cars, pickup trucks, pallet jacks and more. Whatever delivery you have, big or small, you can trust that the Curri fleet will have a vehicle that can fit it. Not only that, but you never have to get a bigger vehicle than you need. This way you save money on every delivery.
Last Minute, Last Mile Service — Express Deliveries to the Job Site
Curri can handle your express deliveries too. When you're worried about those last-minute, last-mile deliveries, you can rely on Curri to save the day. Our drivers are available on demand. You can rest assured that they'll bring your supplies and materials directly to the job site, getting your customers what they need when they need it.
You'll be able to always offer this kind of on-demand service to your customers when you use Curri as your courier. Your customers will love the fact that they can always count on you to get them supplies and materials at any time.
So using Curri means that you get to deliver better, more efficient customer service while also saving money.
Curri Drivers in Napa, Santa Rosa, Petaluma and Fairfield
The Curri fleet is constantly expanding and is likely already in your area. If you're in Vallejo, Napa, Santa Rosa, Petaluma or Fairfield, California, you can use local same-day Curri drivers whenever you need them. If you're wondering if Curri is currently serving your area, just check our map.