On-Demand Building Materials Courier in Tucson, AZ
Do you need on-demand building materials and construction delivery in Tucson, AZ?
Curri can meet all of your delivery needs and so much more. Our on-demand delivery services make it easy to get deliveries done on time and at an affordable price. We're like the Uber of building materials couriers. When you need us, we'll be right there to help.
Everything from our drivers to our fleet to our easy-to-use platform is designed to provide you with the best experience possible. If you want to see what Curri can do for you, just request a demo with us. We'll show you how we can help your business and bring your delivery ops to the next level. Just click below to get your demo started.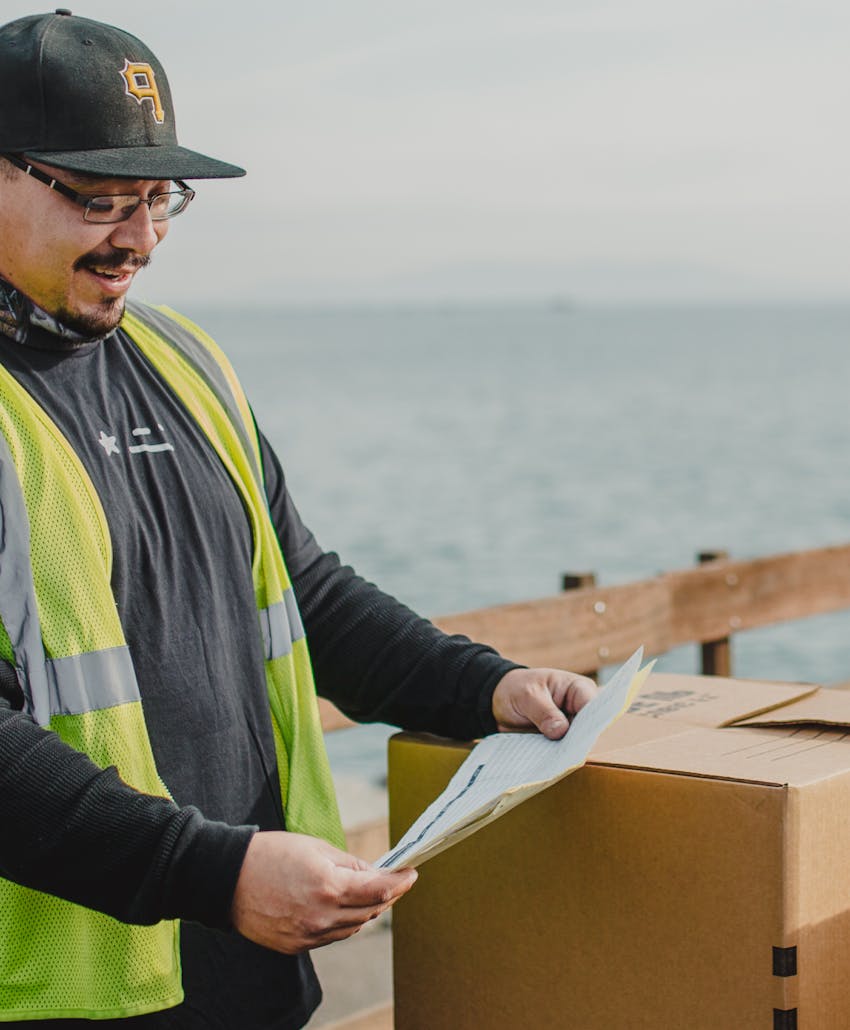 A Delivery Partner for Manufacturers, Distributors and Suppliers in Arizona
If you're a manufacturer, distributor or supplier in Arizona, Curri can be an incredible resource for you. Since we can get any delivery job of yours done, you'll be able to use Curri's services time and time again to handle everything from the simplest to the most difficult deliveries.
Partnering with us is the best way to get the most out of our platform. Partnering with Curri allows you to make us a permanent extension of your delivery ops team. You'll be able to call on us at any time and schedule us for any type of delivery you need, all at the best price possible. With Curri at your side, you'll be able to promise your customers on-demand, 24/7 delivery of their materials directly to the job site. Once your customers experience this level of delivery service, they'll never want to go back. 
In addition to providing your customers with the best delivery service around, you'll also get access to our incredible enterprise features. Our enterprise features make things easier for you. With these features, you can create custom usage reports, integrate your accounts payable, use net billing and much more. Curri is everything you need out of a delivery service.
The Curri Fleet Expands Your Staff of Drivers
When you use Curri, you're instantly expanding your delivery fleet exponentially. We have a huge fleet of vehicles that range in size and function. If you're just needing a car to zip across town with a small delivery, we have it. If you're needing a flatbed to take a huge delivery, we can handle that too. Our fleet has cars, trucks, bobtails, flatbeds, semi-trucks and just about anything else you can think of. With Curri, you aren't limited. Also, when you use Curri, you don't have to get a vehicle that's too big for the job. By matching you with the right vehicle, we save you time and money.
Of course, the capabilities of our fleet aren't the only feature that makes Curri special. The people behind the wheel are just as important to the Curri experience. Our drivers are professional, efficient and ready to get your deliveries done. Our drivers are all trained to the highest standard of customer service, background checked and fully insured for your peace of mind. You can trust that they'll always get your deliveries where they need to go.
Final Mile, Last Minute — Delivered Same Day Directly to the Job Site
No matter what type of delivery you throw our way, our drivers are ready. Those hectic final-mile, last-minute deliveries are no problem for us. Our drivers can get your deliveries done the same day and bring them directly to the job site. We can serve all of your delivery needs. Curri is equipped to do your hotshots, scheduled deliveries, round-robins, FTL and LTL deliveries and anything else you could need.
All it takes is a quick request, and our drivers will head out to your pickup location. It really is that easy.
On Demand in Sierra Vista, Rio Rico, Benson and Marana
You can find the Curri fleet delivering almost everywhere in the nation. When you're looking for delivery couriers in Tucson, Arizona, and the surrounding areas, nobody does it better. If you're in Tucson, Sierra Vista, Rio Rico, Benson or Marana, you can start using our on-demand services. Check your location below to see where the Curri fleet is in your area.