Same-Day Building Materials Courier for the State of Texas
Same-Day Last-Mile Delivery for the Construction Industry in Texas
Needing a same-day building and construction materials courier in the State of Texas? Look to Curri for help. Curri is a convenient, easy-to-use solution that takes care of all your deliveries without costing you a ton of money.
With Curri, you can save money on deliveries, make your customers happier, and always stay on schedule. We can ease the current burdens of your delivery ops team or we can become your go-to courier for every delivery. Ready to see how we can enhance your delivery ops?
Request a demo below to see what Curri can do.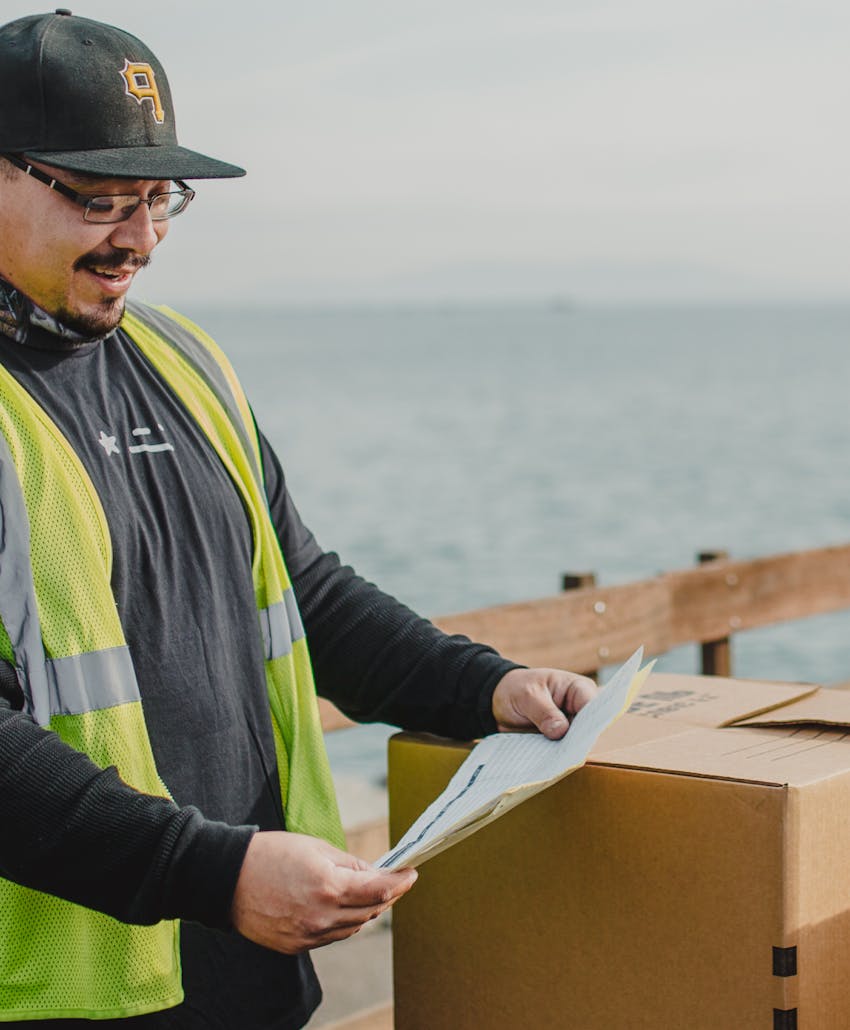 A Tool for Contractors, Suppliers and Manufacturers in Texas
Curri is a courier that contractors, suppliers, and manufacturers in Texas can rely on. Partnering with Curri gives you access to an elite fleet of couriers, every delivery vehicle you could need, and robust enterprise solutions for net billing, accounts payable, and more.
Using Curri is incredibly easy. You just set up your account and download our app to get started. Once you're set up, you can start ordering deliveries in your area. Curri is one of the best tools a contractor, supplier, or manufacturer can have in their arsenal.
The Curri Fleet Expands Your Team of Drivers
Curri can do more than just fill in the gaps of your delivery ops team. If you're needing a full fleet expansion, we have you covered. Whatever you're needing, Curri can accommodate you. We have a huge fleet of vehicles of every shape and size, able to handle any delivery you might have.
Our fleet has sedans, pickups, box trucks, semis, flatbeds, specialty vehicles, and just about everything else. If you have to deliver one item, we can get it there. If you have multiple freight shipments, we can do that too. Curri is designed to work the way you need it to work.
With Curri, you also get access to our professional team of drivers. Our drivers are fully trained, insured, and background checked. You can always count on them to provide you with excellent service.
Final Mile, Last Minute — Same-Day Deliveries Directly to the Job Site
Final mile, last minute deliveries can be difficult to plan for with your regular delivery ops team. Instead of dealing with the stressful logistics of same day, last mile deliveries, just let Curri handle it for you. You can just enter your delivery details and we'll send a driver your way. No worries on your part and no stress.
You'll also get tracking for your delivery throughout the entire process. Once it's in our driver's vehicle, you get living tracking and update notifications that show you the delivery progress. Our drivers will then send you a final photo and signature to confirm delivery completion.
Of course, last-mile and last-minute deliveries aren't the only way you can use Curri. We can help you with your scheduled deliveries, hot shots, LTL and FTL deliveries too. There's no delivery too big and no route too long. We can get you taken care of.
On Demand Statewide: Dallas, Houston, Amarillo, and More
Curri is proud to offer our services to the entire state of Texas. You can get local, 24-hour service in Dalla, Houston, Amarillo, and much more. Curri allows you to provide your customers with guaranteed on-demand, 24/7 delivery. Your customers will be happier than ever and your operations will be running smoother than you ever imagined. You can always trust Curri to make you look good and help your bottom line while we're at it.
Curri is located in Texas and many other locations all over the nation, and we're expanding all of the time. Browse our map to see the Curri drivers in your area.