Building Materials Courier Services in San Antonio, TX
Need construction and building material delivery in south Texas? Need it fast and on demand?
If you're looking for a construction and building material courier services in San Antonio, TX, look no further. Curri is fast, on-demand, and ready to help you take your delivery operations to the next level. When you use Curri, you're matched to a driver who can take care of your deliveries, bring them directly to the job site, and do it on the same day. When you need last-mile construction delivery, your need Curri.
Want to see us in action? Request a demo to get started!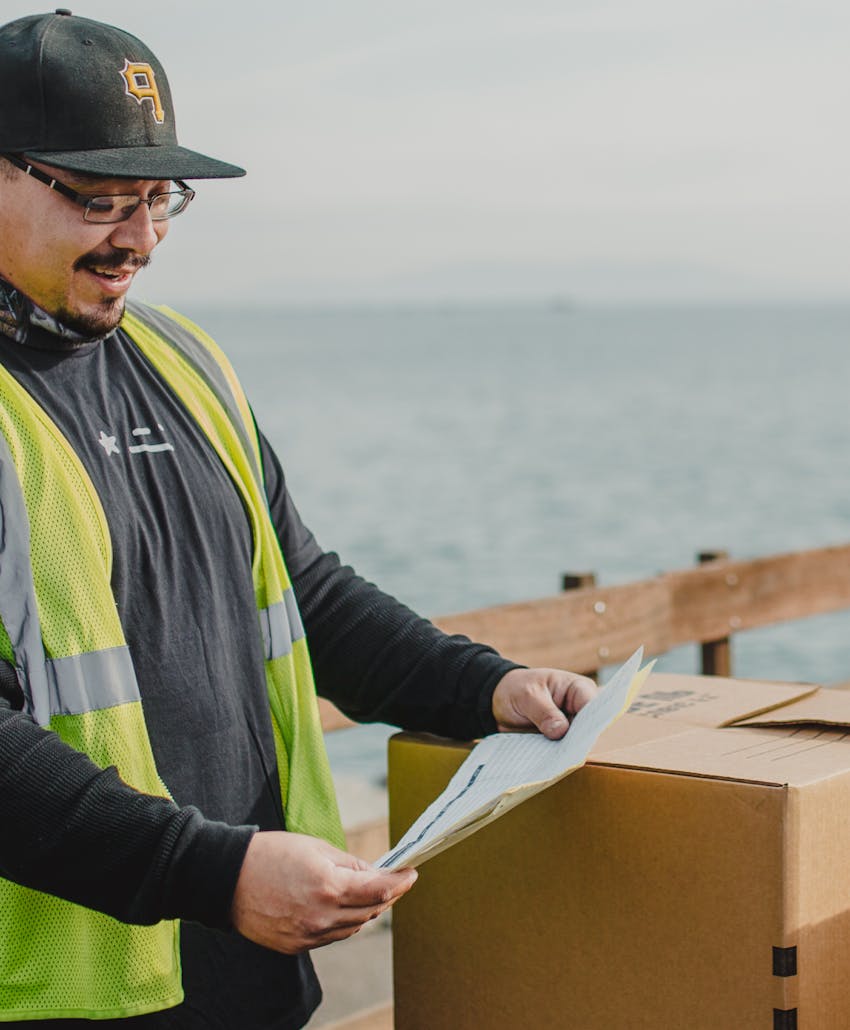 A Partner for Manufacturers and Distributors in Texas
Curri is happy to partner with manufacturers, distributors and suppliers. Partnering with Curri provides you with an array of benefits. You can get your construction and building materials delivered no matter what size the delivery is and no matter how quickly you need it completed.
When you partner with us, you're able to promise your customers the best delivery service possible. You can guarantee them on-demand, secure deliveries whenever they need them. Your deliveries will be insured, so you can relax knowing that your deliveries will be protected no matter what. If you need enterprise-level features, we offer that as well. You can get net billing, custom usage reports and more to help you balance the books and see the value Curri provides.
The Curri Delivery Fleet Is a Part of Your Team
When you choose Curri as your delivery fleet, we take that responsibility seriously. Our network of drivers will handle your deliveries as if they worked for you directly. In short, you can count us as part of your team. We'll make sure your customers get their deliveries on time, on site, and when they need them.
Once you begin using Curri's services, you'll wonder why you didn't do it sooner. Our services will allow you to impress your customers with incredible delivery speeds. Not only will your customers get enhanced services, which you take all the credit for, but you'll also be saving money in the process. In our network fleet, we have vehicles that can handle deliveries of any size, but you only have to choose the vehicle that fits the job. That means you'll only spend the minimum amount on a delivery, which can save you tons in the long run.
Booking with Curri is easy, and once you've submitted your request, we'll match you with a driver and send them your way. Your delivery will be loaded and then headed toward its destination. From there, you can live track your delivery and get notifications along the way. Once the delivery is complete, you get a full update including pictures and a note about who the delivery was left with. We keep you informed every step of the way.
Final Mile, Last Minute — Deliver Directly to the Job Site
Final-mile, last-minute deliveries can be a logistical nightmare. But with Curri on the job, you can rest easy knowing your delivery will get delivered straight to the job site and that it will be done quickly and efficiently.
With the Curri fleet network, you'll be able to request exactly what you need to get the job done. We have cars, flatbeds, bobtails, box trucks and anything else you can imagine to get your delivery done and get it done right. Just request your delivery, choose the vehicle you want and we'll match you with the right driver to handle it.
On-Demand in Kerrville, Laredo, Victoria and Corpus Christi
Curri is available across the nation, and we're constantly expanding our reach. If you're in Texas and need Curri, there's a good chance we can provide you the services you require. On-demand drivers are ready to go in Kerrville, Laredo, Victoria, Corpus Christi and San Antonio. If you're in need of a hotshot, freight delivery or scheduled daily route in these areas, you can count on Curri to get it done.