Building Materials Courier Services in Sacramento, CA
Need construction and building material delivery in California? Need it fast and on demand?
Curri is your answer. Our professional network of drivers is efficient, reliable and ready to get the job done for you. If you're needing a hotshot, scheduled, freight or daily route delivery, Curri has you covered. We make it easy to get your building and construction supplies where they need to be.
Ready to learn more about Curri? Just request a demo, and we'll show you what we can do.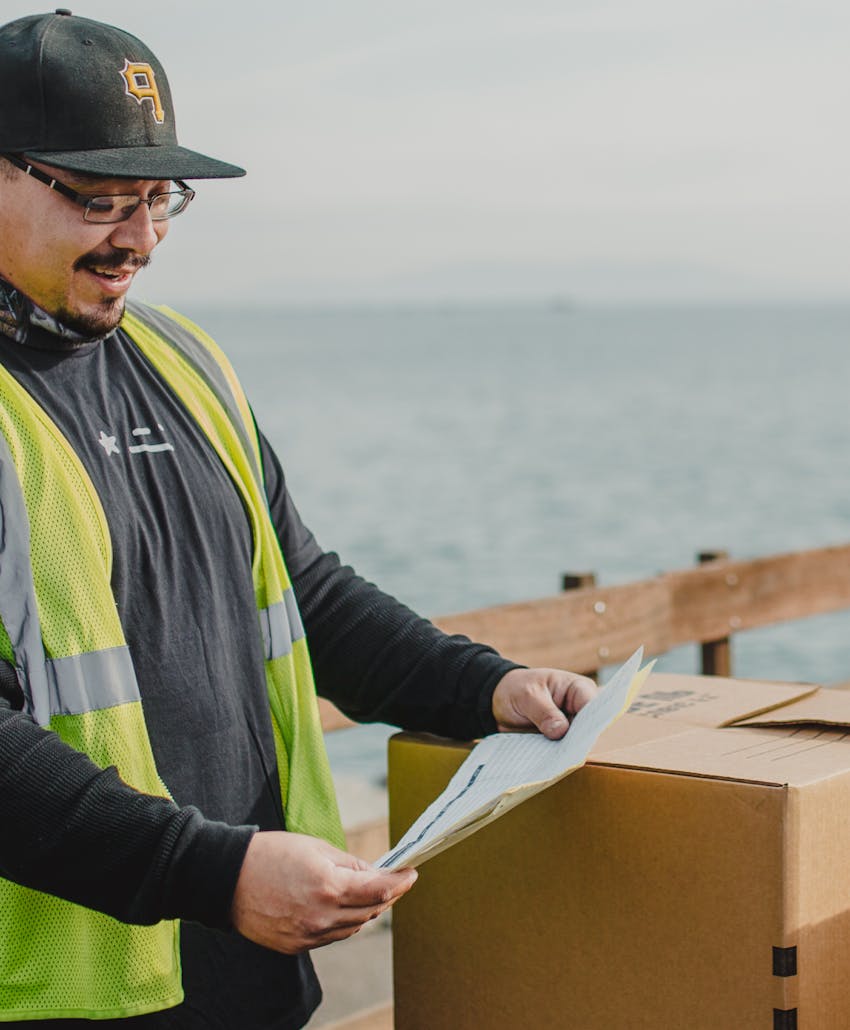 A Partner for Suppliers, Distributors and Manufacturers in California
Partnering with Curri ensures better customer service, and it's also more affordable. We save you money by matching you with a driver who has the perfect vehicle size for your delivery — no more and no less. Our diverse network of vehicles ensures we always have the right driver for your next route.
It's easy to set up daily routes with Curri. Just provide your manifest, and local drivers will handle your routes day in and day out. You get to focus on your business, and we take care of delivery operations.
Network drivers are vetted thoroughly, insured and trained to deliver exceptional service. We even have enterprise-level solutions that allow you to set up net billing, accounts payable and much more. Of course, all Curri deliveries are also insured, so you can rest easy knowing your materials and supplies are secure.
The Curri Fleet Is an Extension of Your Operations Team
Think of our Curri fleet as an extension of your delivery operations team — only easier. When you use the Curri fleet network, all you have to do is specify your route and the size of the delivery, and we'll perfectly match a local driver to meet your needs. When your customers are happy, we're happy, so we'll do everything we can to make sure your deliveries are on time. 
With the help of our fleet, your delivery operations will be far more efficient, saving you money and making your customer service that much better. Our fleet network can handle any delivery, big or small. No matter what the route is, we can take care of it.
Last Minute, Last Mile — Deliver Directly to the Job Site
For those last-minute, last-mile deliveries, Curri has you covered. Local drivers will bring your supplies right to the job site, making sure things go off without a hitch. Those crunch-time deliveries can be stressful, but with Curri, that stress can be a thing of the past. Just put your order in, and we'll select a driver for you right away.
Your customers will get their supplies in no time, making you look awesome in the process. And once you begin using Curri, you can start promising your customers on-demand delivery. This is a level of customer service that just can't be beat, and it's more than feasible if you choose Curri as your construction and building materials courier.
Same-Day Service in Stockton, Santa Rosa, Yuba City and Clear Lake
If you need a construction courier in California who can provide on-demand, 24-hour service, Curri is here to help. Our fleet network offers same-day service to the Stockton, Santa Rosa, Yuba City and Clear Lake areas. With a nationwide fleet that's constantly growing, you can trust us to get your important deliveries done.