Building Materials Courier Services in Richmond, VA
Need construction and building material delivery in Virginia? Need it fast and on demand?
Curri is the premier construction and building materials courier nationwide. If you need last-mile delivery service in Richmond, VA, you can count on us to get the job done right. Our network of drivers can handle your hotshots, freight, scheduled and daily route deliveries. If you're needing to get your supplies and materials directly to a job site, you can rely on Curri.
Ready to learn more about Curri and see what we can do for your business? Just request a demo below.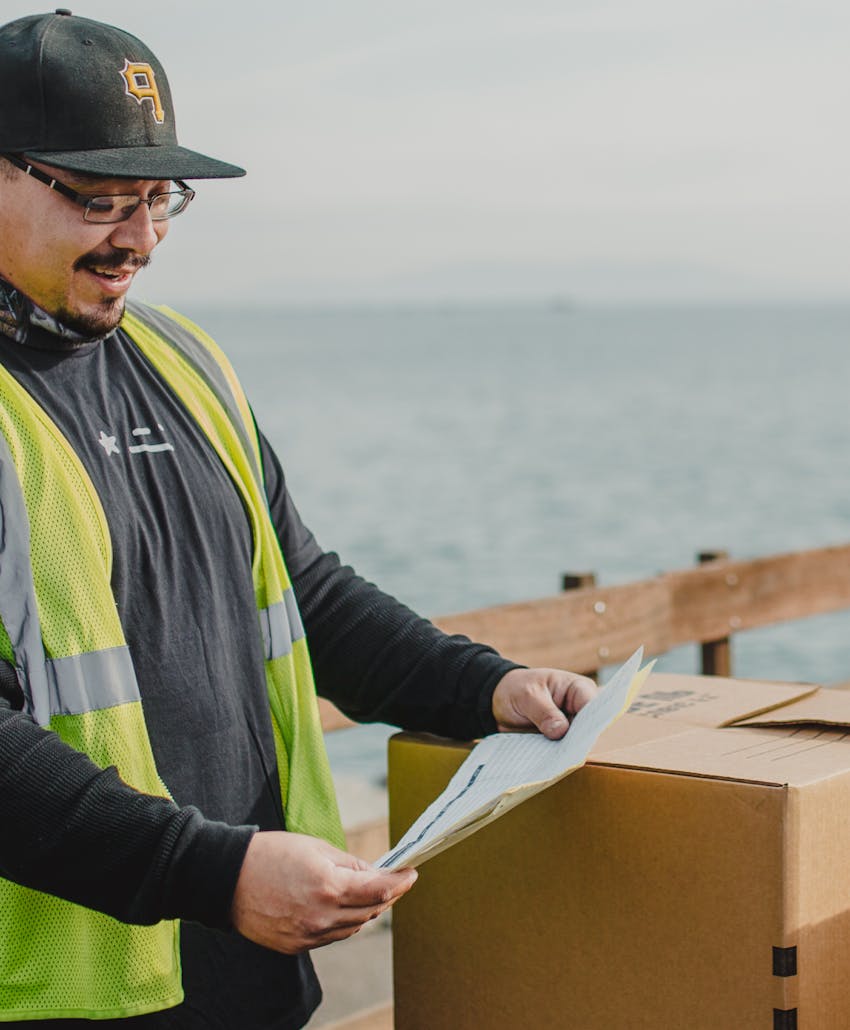 A Partner for Suppliers, Distributors and Manufacturers in Virginia
We offer enterprise solutions for manufacturers, suppliers and distributors. If you want to partner with Curri, just get in touch with us. You'll be able to take advantage of net billing, accounts payable integrations and much more.
Curri offers daily routes, so you can make Curri a permanent asset for your deliveries. Just provide us with the manifest, and we'll take care of the rest.
When you partner with Curri, your customers will be amazed by the expeditious delivery of your materials and supplies. Not only will we ensure your deliveries are made efficiently, but we also do it at a fair and affordable price. In short, your customers get their supplies when they need them, and you get happier customers — a win-win all around.
The Curri Fleet Is a Part of Your Team
When you partner with Curri, you get the entire Curri fleet network on your team. We thoroughly vet and background check drivers while also providing them with in-depth training to get them ready to meet high Curri standards. The drivers and your cargo are also insured. You get nothing but benefits when you choose to add the Curri to your delivery operations team.
Since our fleet network is so diverse, we're able to select a driver who will provide exactly what you need. Often, a delivery can be completed with a smaller vehicle, making it more affordable. Of course, if you're needing something bigger, we have drivers who can handle that as well. There's no delivery too big or too small for us. Curri is here to help you in the way you need it.
We'll match you with the right driver, they'll get the delivery made and that's it. Easy, clean and simple.
Last Minute, Last Mile — Deliver Directly to the Job Site
Those last-minute, last-mile deliveries can be stressful, but they aren't when you have Curri at your side. You can deliver directly to the job site, thanks to our large, professional network of drivers. You'll get live tracking all along the way and photo and signature confirmation once the delivery is made. Take the stress out of those last-mile deliveries when you start using Curri. We'll make sure everything gets where it needs to be on time.
Once you show your customers that you can offer on-demand delivery, they'll quickly see how important customer service is to you. Let us take your delivery operations to the next level and make you look like a genius in the process.
On-Demand Service in Norfolk, Charlottesville and Fredericksburg
Curri is able to offer our on-demand service in the Norfolk, Charlottesville and Fredericksburg areas of Virginia. If you're needing our efficient, affordable and reliable construction courier services in these areas, we can always be there to help. Just use the app to let us know what you need, and we'll take care of the rest.