Building Materials Courier Services in Raleigh, NC
Need construction and building material delivery in North Carolina? Need it fast and on demand?
That's what Curri is here for. We have a network of professional, trained drivers who are ready to make sure your materials get where they need to be. Our nationwide fleet can handle hotshots, scheduled deliveries, daily routes and more. When you need to make sure your supplies get delivered to a job site, turn to Curri. We'll get it done.
Interested in how Curri works? Just request a demo below and see how much more efficient your supply deliveries can be.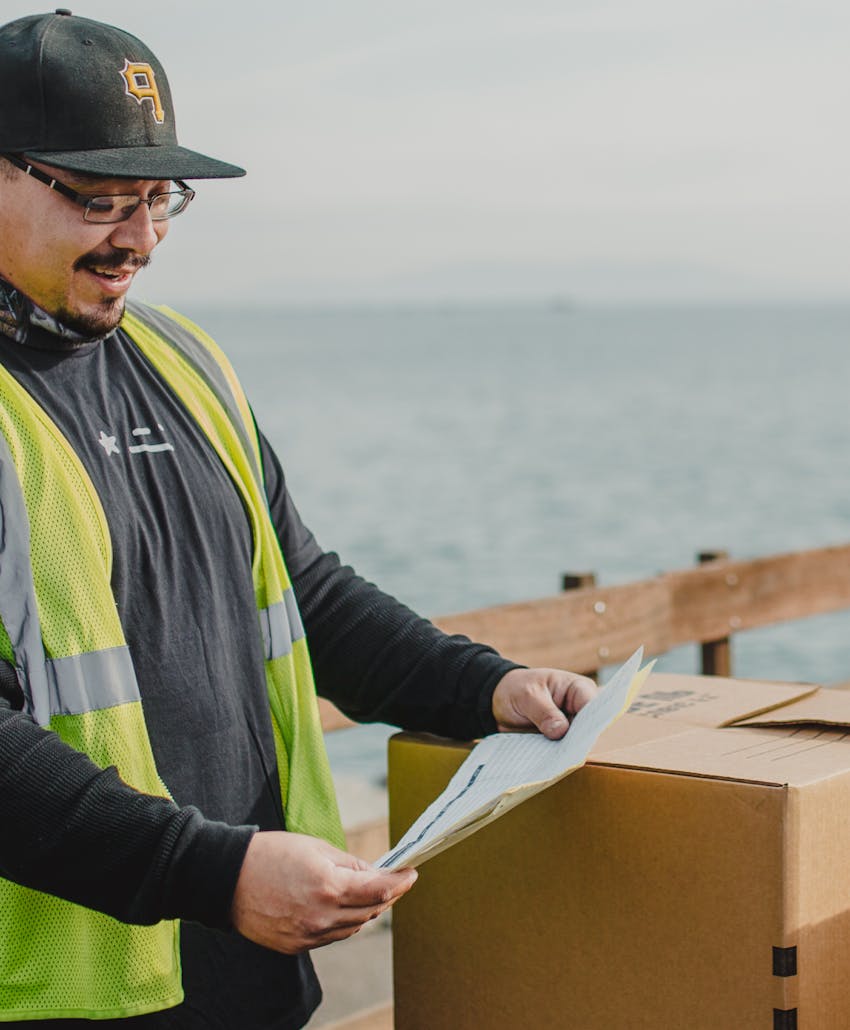 A Partner for Distributors, Suppliers and Manufacturers in North Carolina
If you're a supplier, distributor or manufacturer in North Carolina, we would be happy to partner with you. Curri is not only efficient, but we're also affordable. You can get on-demand construction supplies and materials delivered directly to your customers and provide them with better service than ever before. Making Curri part of your team is a decision you won't regret. Our enterprise solutions make things even better for you. With net billing, custom usage reports and more, billing is simple.
We can handle any type of materials delivery you need. If you're needing a car, sprinter van or semi-truck, we'll select the right driver and make sure you're matched with someone who can make it happen. At Curri, we always bring the best results, so you can make your customers happy.
The Curri Fleet Is an Extension of Your Company
When you Curri for your deliveries, our fleet network becomes a part of your team. Network drivers are insured, background-checked and trained to the Curri standard. You can guarantee that your delivery will be taken care of with the utmost respect and professionalism. With our efficient delivery combined with our affordable pricing, you can provide your customers with the best service possible, all at no hassle to you.
We always match you with a driver who can meet your needs at the lowest possible price. Since the drivers in our fleet have vehicles of all sizes, we can select one who has a vehicle that is the size you need and no bigger. (Of course, if you're needing something heftier, we have you covered there too.)
We know your customers expect the best, so that's what we bring to the table: the best materials and supply delivery available.
We Deliver Directly to the Job Site — Last-Minute, On-Demand
If you're needing something done quickly and done right, then Curri is the service to turn to. We can handle last-minute deliveries. When it's crunch time, there's no service as reliable as Curri. We'll quickly match you to the right driver and send them on their way. They'll arrive to pick up your supplies and bring them directly to the job site — no fuss and no hassle. Once your supplies are delivered, we'll update you with photo and signature verification. No more worrying about getting things to your customers and delivering on time.
When you can guarantee last-minute deliveries and speedy service to your customers, they'll be happier and more impressed with your customer service than ever before. When it comes to bringing your delivery operations team to the next level, Curri is the key.
On-Demand Service in Durham, Greensboro, Fayetteville and Rocky Mount
Curri has a nationwide professional fleet ready to help where we can. If you need on-demand services in Durham, Greensboro, Fayetteville or Rocky Mount, you can call on Curri to make sure your supplies and materials are delivered.
Our fleet is diverse and growing, meaning you can always rely on us to provide you with the best construction courier services around.