Last-Mile Building Materials Courier in Port St. Lucie, FL
Looking for the right construction supply delivery service for your company?
Curri is ready and waiting to help. Curri expands your fleet, saves you money with our easy-to-use platform, and helps you provide the best delivery service your customers have ever had.
How does that work? We're glad you asked. Below you can get a more thorough breakdown of our advanced platform and how it can work for you. You can also request a demo to see our platform in action. Ready to experience the best courier service in the industry?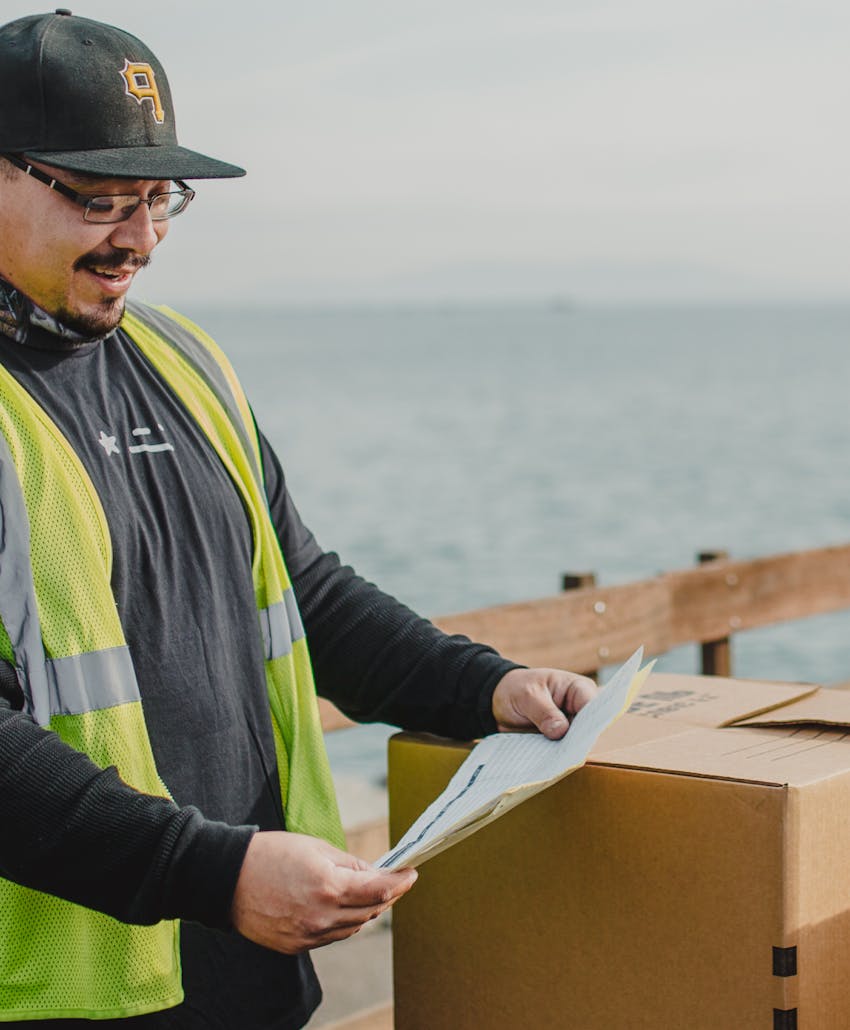 Delivery Service for Manufacturers, Distributors and Suppliers in Florida
Curri is trusted all over the nation thanks to our amazing team and ability to consistently bring manufacturers, distributors and suppliers the best customer service possible. If you're in Florida, we'd be happy to partner up with you and become a part of the team. Once you have Curri services integrated into your delivery ops, you'll see what a huge difference we can make.
Curri has on-demand local delivery, and we're ready complete any route you might need. It doesn't matter if you have hotshots, FTL, LTL, round-robins, middle-mile or scheduled routes that need to be completed. The Curri team can easily handle it all for you.
You can always count on Curri to be flexible and able to perform how you need us to. If you're just needing Curri every once in a while, that's how you can use our service. If you need us to make deliveries every day, multiple times a day, we can do that too. Curri works for you the way you need us to.
Our Fleet Integrates With Your Team
Curri seamlessly fits into your current operations. With the Curri fleet, you can instantly expand your operations to include vehicles of every shape and size, ready to make your deliveries and only costing you money when you need to use them. You don't have to take on the expense of bringing on new drivers and vehicles.
When you use Curri's fleet, you're getting more than just useful vehicles that get the job done. You're also getting an experienced team of local drivers ready to make sure they give you the best experience possible. Of course, our drivers also are background checked and fully insured. You can trust that our drivers have your back no matter where and when you need your materials delivered.
And our fleet will be able to handle whatever you have going on. Our fleet can handle small deliveries that can fit in the trunk of a car all the way up to FTL deliveries that require a semi-truck. If there's a vehicle that can get the job done, you can count on the Curri fleet to have it. You can always choose the right vehicle for the job, so you don't ever have to pay more than you need to for a delivery.
Our Drivers Deliver Directly to the Job Site — Last Mile, Last Minute
When you add Curri to your fleet, your delivery options become nearly endless. That means your last-minute deliveries are no longer a problem. Our local drivers can be available for you on-demand, and they'll make sure your delivery goes directly to the job site when your customers need it.
With Curri, you don't have to stress over these kinds of deliveries anymore, and your customers can always count on you to be there when they need you. You get all of the credit for great customer service without any extra expense or hassle.
On Demand in Vero Beach, Fort Pierce, Palm Beach and Okeechobee
You can find Curri all over the nation, and we keep expanding all of the time. If you're in Florida, you can call on Curri from Port St. Lucie, Vero Beach, Fort Pierce, Palm Beach, Okeechobee and more. See our map to find out if Curri is operating in your area.