Last-Mile Construction Courier Services in Orlando, FL
Need construction and building material delivery in Florida? Need it fast and on demand?
Curri has you covered for any building materials and supply delivery route you need. Whether you're looking for a hotshot, scheduled delivery, daily route or freight delivery, Curri can match you with the right driver.
The Curri team will make sure your supplies get to job sites safely and on time. Ready to learn more? Just request a demo below, and we'll show you how Curri works and how it can make your business that much better.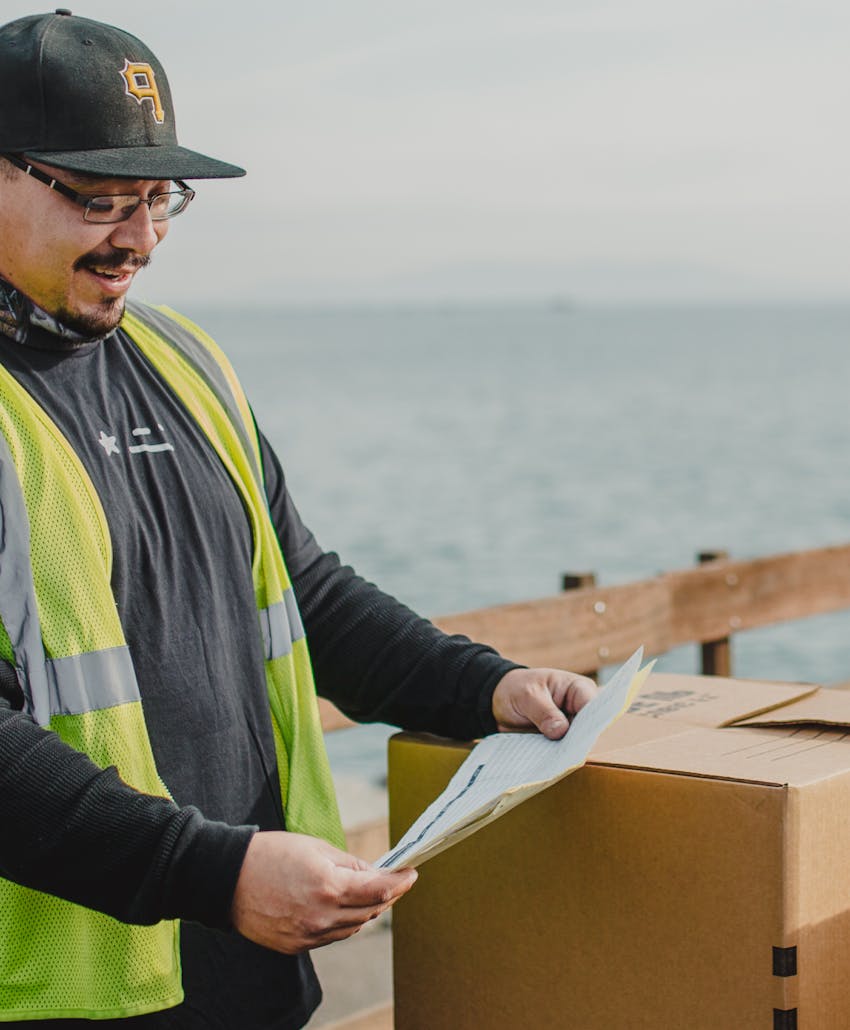 A Partner for Suppliers, Distributors and Manufacturers in Florida
Here at Curri, we're happy to partner with suppliers, distributors and manufacturers to meet their delivery needs. Our diverse and highly trained fleet network means we can take care of any delivery you need all at an affordable price. If you're in Florida and are looking for a partner for your delivery routes, then Curri can step up to the plate.
Our enterprise solutions make things even easier for our partners. With Curri's enterprise solutions, you can set up net billing, accounts payable integrations, cargo insurance and more. Using Curri should be simple, so we make things as easy as can be. Just set up your deliveries, we'll match you with the right driver, and your supplies and materials are delivered right on time, every time.
The Curri Fleet Is an Extension of Your Business
When you choose Curri as your delivery partner, you can view us as an extension of your business. We're looking to provide you with exceptional service to make your business better and ensure your customers are happy. If your customers are satisfied, you're satisfied, and that's what we're going for.
Our network of drivers are thoroughly vetted, insured and trained to reach our lofty standards. Your deliveries are also insured, so you don't have to stress. Once your delivery is picked up, you can live-track the route and see exactly when it's going to show up. You then get photo confirmation of the delivery and signature verification, so you can ensure it was given to the right person.
There is truly no job too big or too small for our fleet. If you're needing a longer route completed, we can handle that too. We also make sure to make it as affordable as possible for you. We'll match you with a vehicle that's the right size for your job — and no bigger — so that you can get the best price. Our fleet network has a diverse range of vehicles, so no matter what kind of materials or supplies you've got on hand, we can select someone right for the job.
Last-Minute Service — We Deliver Directly to the Job Site
When you need last-minute service, no one does it better than Curri. Since we always select the best drivers, you can count on an experienced driver who will get the job done right. We know how stressful these crunch time situations can be, so take away some of that stress by choosing Curri for your construction courier needs.
As you use Curri, your customers will see that they can rely on you for those last-minute deliveries, enhancing your delivery operations like never before.
On-Demand Service in Daytona Beach, Lakeland, Ocala and Melbourne
Our nationwide fleet network is able to provide on-demand services to many areas. If you're in Daytona Beach, Lakeland, Ocala or Melbourne, Florida, we're ready to provide you with the best on-demand courier service around. Don't take a chance with your construction and building supply delivery. Let Curri put your mind at ease and get your deliveries where they need to be.