Same-Day Building Materials Delivery in Oklahoma City, OK
Need construction and building material delivery in Oklahoma? Need it on demand?
With Curri, you can bring your delivery ops team to an entirely new level. Our simple-to-use platform allows you to get efficient and affordable delivery when and where you need it. If we're in your area, we can also offer on-demand, same-day delivery. This makes your customer service better and your delivery logistics easier to manage.
If you're interested in trying out our platform for your business, just request a demo with us. We can show you how Curri works for your company and how we can help your bottom line. Click below to start your demo.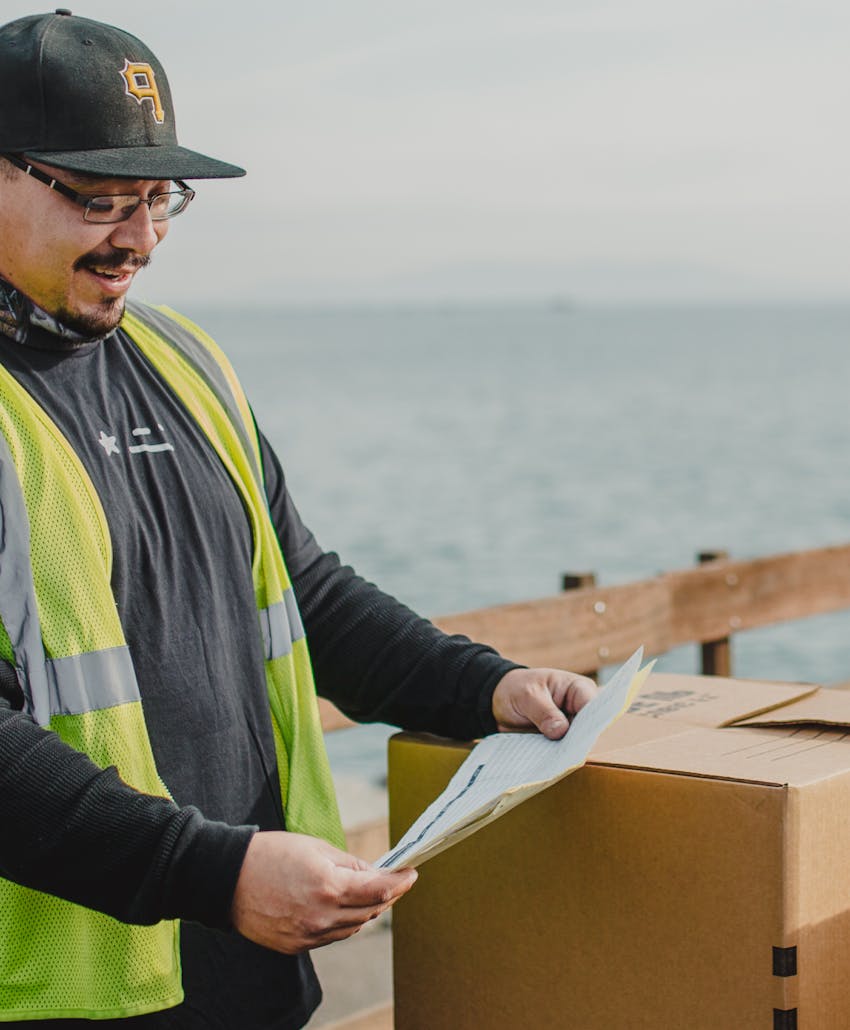 A Courier for Manufacturers, Distributors and Suppliers in Oklahoma
Curri is here for manufacturers, distributors and suppliers in Oklahoma. What makes Curri so special is that you can use us as little or as often as you need to. We're like Uber for construction supplies and building materials delivery. You just request your courier and we send them your way when you're ready.
When you use our platform, you can promise your customers on-demand, same-day delivery. Our drivers will bring it directly to the job site for you, and you'll never have to worry about your deliveries making it on time again. We make things easier for you and better for your customers — all while saving you money.
Plus, partnering with Curri gives you access to our enterprise features. With our enterprise features, you'll get net billing, accounts payable integrations, usage reports specific to your supply chain and much more.
The Curri Team Expands Your Fleet of Drivers
When we say Curri expands your fleet, we mean this in every way. Using Curri gives you access to a huge, varied fleet of vehicles that can handle any and every delivery. We have small vehicles, large vehicles and specialized vehicles to get your deliveries where they need to go. Whether you need a car, truck, bobtail, semi-truck or anything in between, we've got you covered. You never have to book a vehicle that's bigger than you need. This saves you money anytime you request a delivery.
Our expert team of drivers is also here to ensure your delivery experience is second to none. Our drivers are fully trained to provide the best customer service and make the most efficient deliveries. On top of that, they're fully insured, background checked and ready to make your deliveries happen. In short, you can trust your supplies and materials are in good hands when a Curri driver is behind the wheel.
Same-Day Service Directly to the Job Site — Final Mile, Last Minute
Our drivers can take care of every delivery route you have. If you have a final-mile, last-minute delivery, you can trust our drivers will take care of it. When you have a hotshot, a scheduled delivery, a round-robin or any other delivery type you can think of, our drivers are ready to go. Just request your route and specify your load, and a driver will be selected and matched with you. It's that simple.
On Demand in Lawton, Stillwater, Weatherford and Shawnee
Our fleet is constantly growing, and you can find us just about anywhere in the nation. If you're in Oklahoma City, Lawton, Stillwater, Weatherford or Shawnee, Curri can take care of your on-demand, same-day deliveries whenever you need them. Check your location in our location map below to see if Curri is serving your area.