24-Hour Building Materials Courier in Nashville, TN
Need construction and building material delivery in Tennessee? Need it fast and on demand?
Curri has you covered. No hotshot service does it better than Curri. We're fast, efficient and effective.  
Our couriers are trained, background-checked and ready to take care of your last-mile deliveries when you need them. Ready to get started? Learn more about our services for Nashville, TN, and the surrounding areas. You can check out our demo to see exactly how Curri works.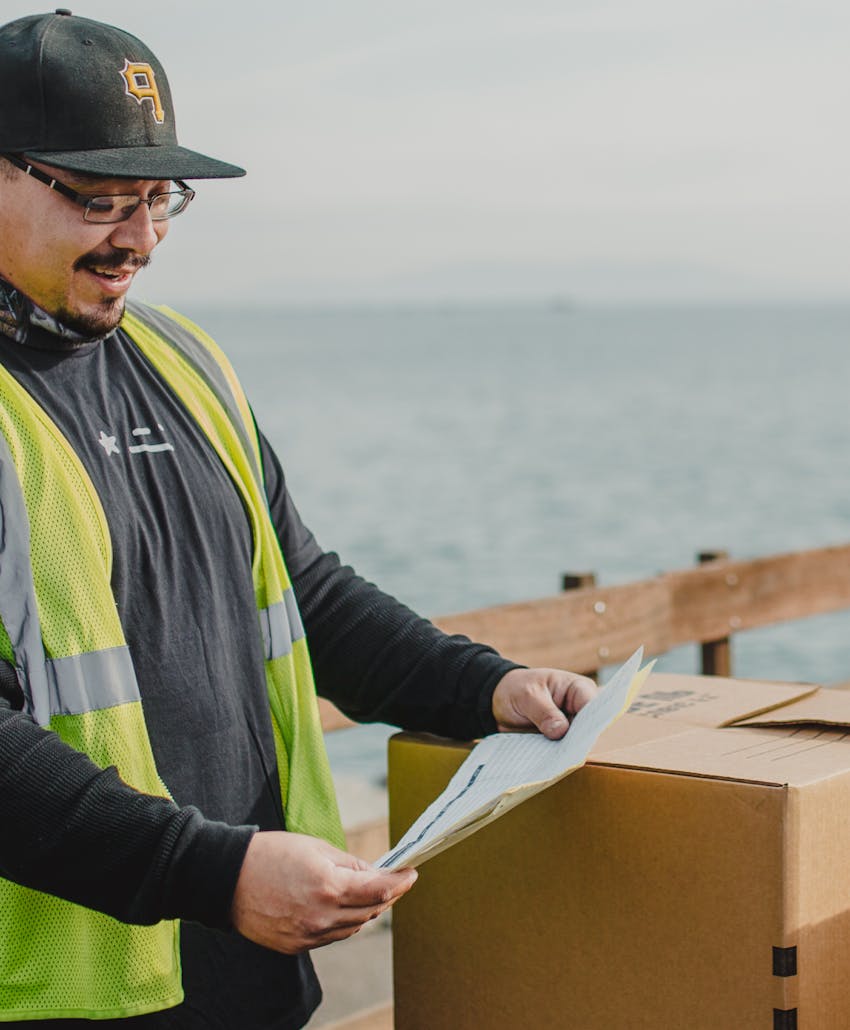 A Partner for Manufacturers, Distributors and Suppliers in Tennessee
Whether you're a manufacturer, distributor or supplier, Curri can help. We can deliver any items you need when you need them delivered — no distance too far and no job too big or small.
We're always happy to partner with any and all manufacturers, distributors and suppliers. With Curri at your side, you can promise your customers on-demand, efficient delivery. Partnering with Curri is always a safe bet. All of our drivers are insured, and your deliveries are insured too, so you can rest easy knowing your supplies and materials are in good hands. In addition, our enterprise solutions offer net billing, accounts payable integrations, usage reports and more.
The Curri Delivery Fleet Is a Part of Your Team
When you hire Curri's delivery fleet, you can consider us part of the team. Our drivers will always treat your supplies and materials carefully and ensure they reach their destination. No route is off-limits for our drivers. When you become a booker with Curri, you'll see how valuable our services can be for you and your business. With the help of Curri, you'll be able to truly impress your customers with your expedited and speedy delivery. We have drivers with vehicles of all sizes, so we'll always make sure to match you with one that's only as big as you need, passing the savings on to you.
When you book with Curri, a highly trained driver from our fleet will arrive to pick up your delivery. Once it's loaded up, you'll get live tracking to see exactly where your order is and how close it is to its destination. Once it's delivered, you'll receive an update that includes pictures and who the package was left with. There's no uncertainty during the entire process. We keep you up to date and informed until your supplies and materials are delivered on time.
Final Mile, Last Minute — We Deliver Directly to the Job Site
No service can provide you the efficiency and quality that Curri can provide. When you need that final-mile, last-minute delivery, you can trust that Curri will get it done. Our drivers will deliver directly to the job site and make sure your recipient gets what they need quickly and on time.
Our varied fleet ensures that you get exactly what you need for the best price possible. Whether you need a small car or a flatbed, our fleet can handle your delivery. All you have to do is request your driver, and we'll carefully select the right one for your needs — no worries on your part. And if you're needing our drivers to go a long route, we can handle that too.
On-Demand in Knoxville, Chattanooga, Clarksville and Murfreesboro
Curri is available nationwide thanks to our thriving fleet of dedicated drivers. If you're needing our services in Tennessee, we have you covered. Our on-demand drivers are ready to serve you in Knoxville, Chattanooga, Clarksville, Murfreesboro and Nashville. Whether you need a hotshot, scheduled, daily route or freight delivery, you can rely on Curri.