Last-Mile Building Materials Courier in Louisville, KY
Need hotshot trucking, scheduled delivery, or final mile service? Curri has you covered.
Curri is your go-to building materials and construction supplies courier in Louisville, KY. At Curri, we're in the business of customer service, so you can always rely on us to get your most important deliveries done affordably and on time.
Wondering how the Curri platform works and how it can help your company? We're happy to show you. Read on to learn more about our platform or request a demo to see our process in action.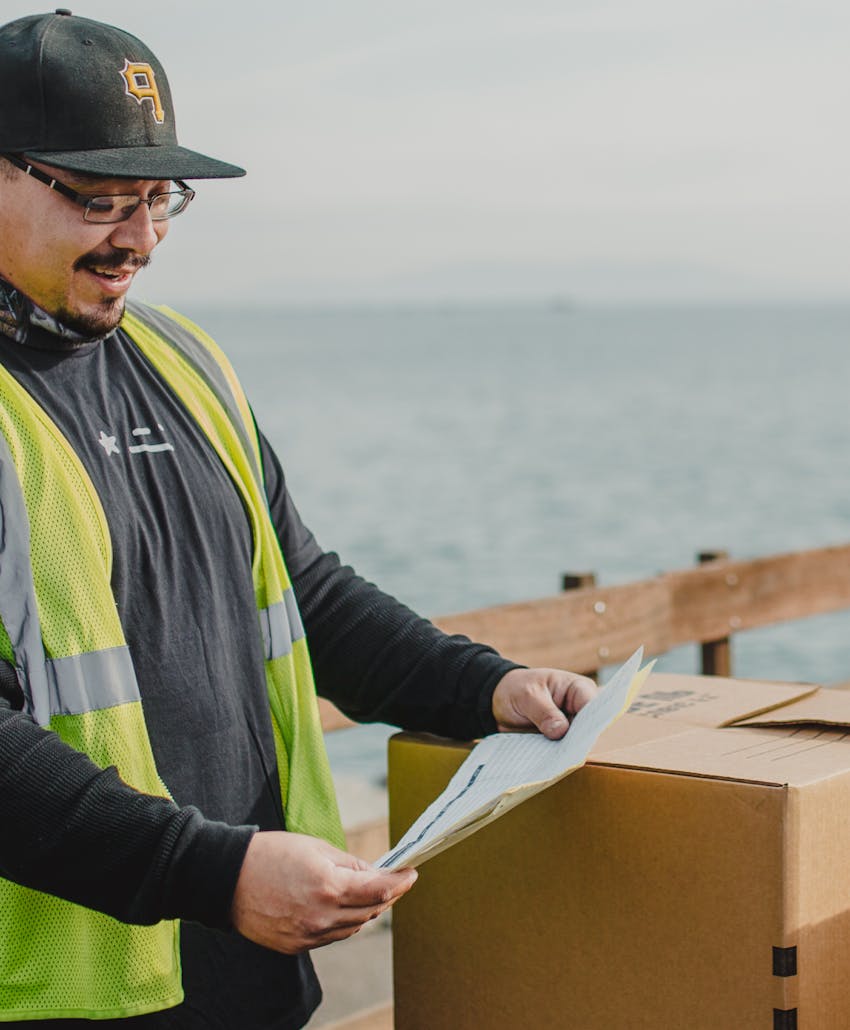 A Partner for Suppliers, Distributors and Manufacturers in Kentucky
Suppliers, distributors and manufacturers in Kentucky trust Curri time and time again to take care of their deliveries. If you're in Kentucky and are looking for a better way to get your supplies where they need to go, we want to partner with you. With Curri's fleet integrated into your company, there is no delivery you can't make.
With Curri, you get an easy-to-use platform, customizable features and the flexibility to use Curri when and where you need us. We can make a couple of deliveries for you per month, or we can make multiple deliveries for you every day. The choice is yours. With the ability to only call on Curri when you need us, you save money while also providing incredible customer service to your most important clients.
Partnering with Curri gives you access to enterprise features that can make your delivery operations run even more smoothly. Features like custom usage reports and net billing help you keep track of how Curri is working for you and how we're benefiting your business.
The Curri Fleet of Drivers Is on Your Team
Curri is more than just a convenient service. We're fully dedicated to being a part of your team as much as you want us to be. When you start using Curri, you'll get access to local drivers near you who know your area and who have the experience to make your deliveries efficiently. You'll also get access to our varied fleet of vehicles, which are able to handle any size delivery you might throw our way.
Our drivers are also fully insured and background checked for your security and peace of mind. You can rest easy knowing our drivers deliver customer service as if they were representing your business.
Our fleet is also fully equipped to handle everything from your smallest delivery to your oversized loads. Our fleet has pallet jacks, bobtails, cars, pickup trucks, semi-trucks, box trucks and much more. If you have a delivery that needs to be made, we have a vehicle that can handle it. Best of all, you never have to book a vehicle that's larger than needed. You save money by only requesting vehicles that are right for the job — nothing more and nothing less.
Last Minute, Last Mile — Delivering Directly to the Job Site
You know those last minute, last mile deliveries that are usually a source of stress? With Curri, you don't have to worry anymore. Our local drivers are available to you on demand, standing by to get your last minute deliveries where they need to go.
Your customers will be able to count on you for their most urgent orders, and you'll get all of the credit. Your customers will love being able to get this kind of amazing service whenever they need it.
Curri makes final-mile and middle-mile deliveries as easy as possible. Just let us know when you need us, and we'll be there to help you out.
On-Demand Service in Lexington, Evansville, Bowling Green and Elizabethtown
You can find the Curri fleet all over the nation. If you're in Kentucky, Curri is offering on-demand service in Louisville, Lexington, Evansville, Bowling Green and Elizabethtown. We're constantly expanding, so just check our map to see if Curri is available in your area.