Same-Day Building Materials Courier in Las Vegas, NV
Need your building materials and construction supplies delivered on demand in Nevada?
That's where Curri comes in. Our same-day courier service can get your materials and supplies where they need to go. It doesn't matter what size your deliveries are or how often you need them made, we can take care of it. All you have to do is request your delivery, and our team will be there to pick it up.
If you'd like to learn more about our delivery platform, simply request a demo and we can show you. Click below to request your demo to see how Curri can help your business.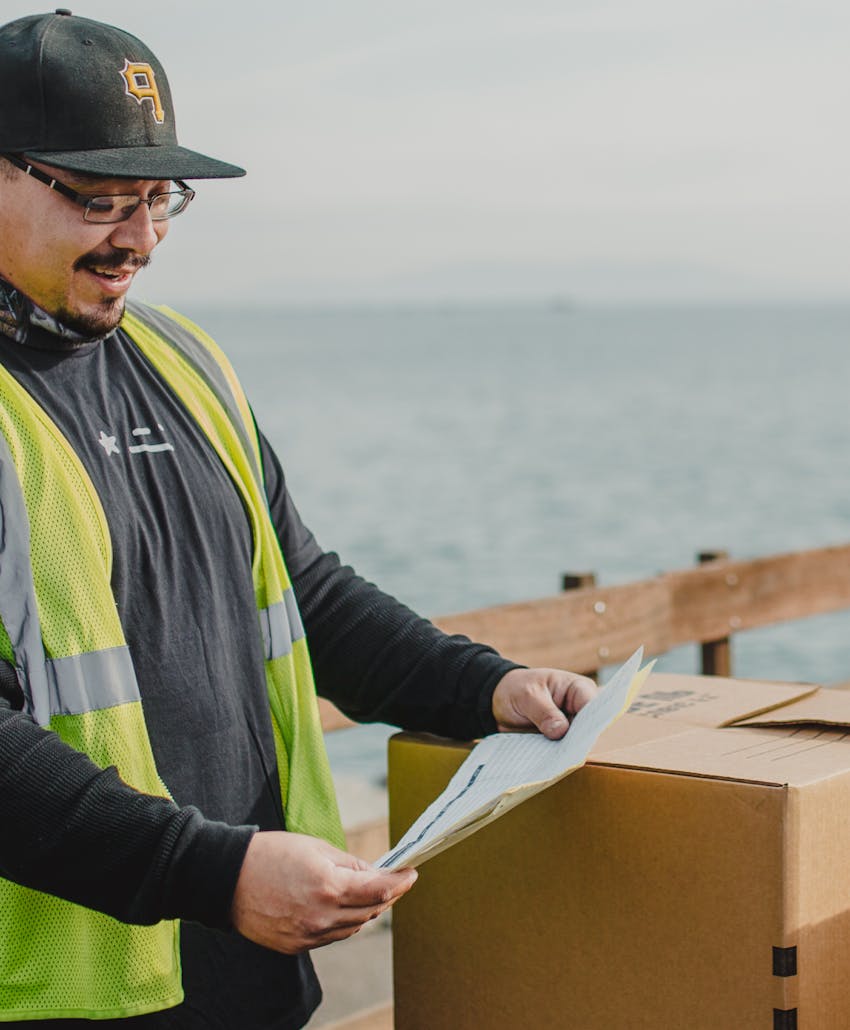 A Partner for Manufacturers, Distributors and Suppliers in Nevada
Curri is about as stress free as a delivery app can get. When you use Curri, there's no long-term commitment on your part. You just get easy, fast and on-demand deliveries where and when you need them. Whether you're a small business or a huge company with multiple warehouses, Curri can help you. Our platform is built to be flexible and customizable. You can use Curri every day, multiple times a day, or you can use it a few times a year.
With the power of the Curri app, you'll get to tell your customers that they can always count on you for on-demand and same-day deliveries of their supplies and materials. With this level of customer service, your delivery ops will never be the same again. Curri helps you provide top-notch customer service while also saving you money.
Our enterprise tools also make our platform even better for you. You can access net billing features, build out custom usage reports, integrate your accounts receivable and more.
Curri's Delivery Fleet Expands Your Fleet of Drivers
One of the best things about using the Curri app is the massive boost your shipping team gets. You'll instantly be able to call on our huge fleet of vehicles. No more buying new vehicles, paying to maintain them throughout the years and paying to insure them. Curri has all the vehicles you need. We have cars, trucks, flatbeds and everything in between. Whatever vehicle you need to finish a delivery, you can trust Curri has it. Plus, you never have to use a vehicle that's bigger than you need, saving you even more money in the long run.
In addition to this fleet of vehicles, you will get to work with our awesome team of drivers. Our drivers are professional, trained to provide you and your customers with the best customer service possible and ready to make sure your deliveries get to their destination. Our drivers are also fully insured and background checked, so you can rest assured that your supplies will be delivered efficiently and securely.
Last Mile, Last Minute — Same-Day Service Directly to the Job Site
Regardless of what type of delivery you need us to make, you can trust we can do it. If you have a last-mile, last-minute delivery, we can handle it. Our same-day service ensures these deliveries are brought directly to the job site, so you don't have to worry about the logistics. Final-mile deliveries aren't the only thing we can do. We can do your FTL deliveries, your LTL deliveries, your hotshots, your round-robins, your scheduled deliveries and anything else you can throw at us. You can always rely on the Curri team.
On Demand in Mesquite, Kingman, Indian Springs and Primm
Our fleet can be found nationwide, and we're expanding our network all the time. If you're in Las Vegas, Mesquite, Kingman, Indian Springs or Primm, Nevada, you can count on Curri to provide you with on-demand services ASAP. Check our location finder below to find out where Curri is near you.