Last-Mile Construction Courier Services in Indio, CA
Need construction and building material delivery in California? Need it fast and on demand?
Curri lets you take the guesswork and hassle out of getting your construction supplies and materials to job sites on time.
If you're in Indio, CA, and the surrounding areas, Curri can help ensure your deliveries are made quickly and on schedule. Whether you're needing a hotshot, a daily route, a scheduled delivery or a last-mile courier, Curri has got your back.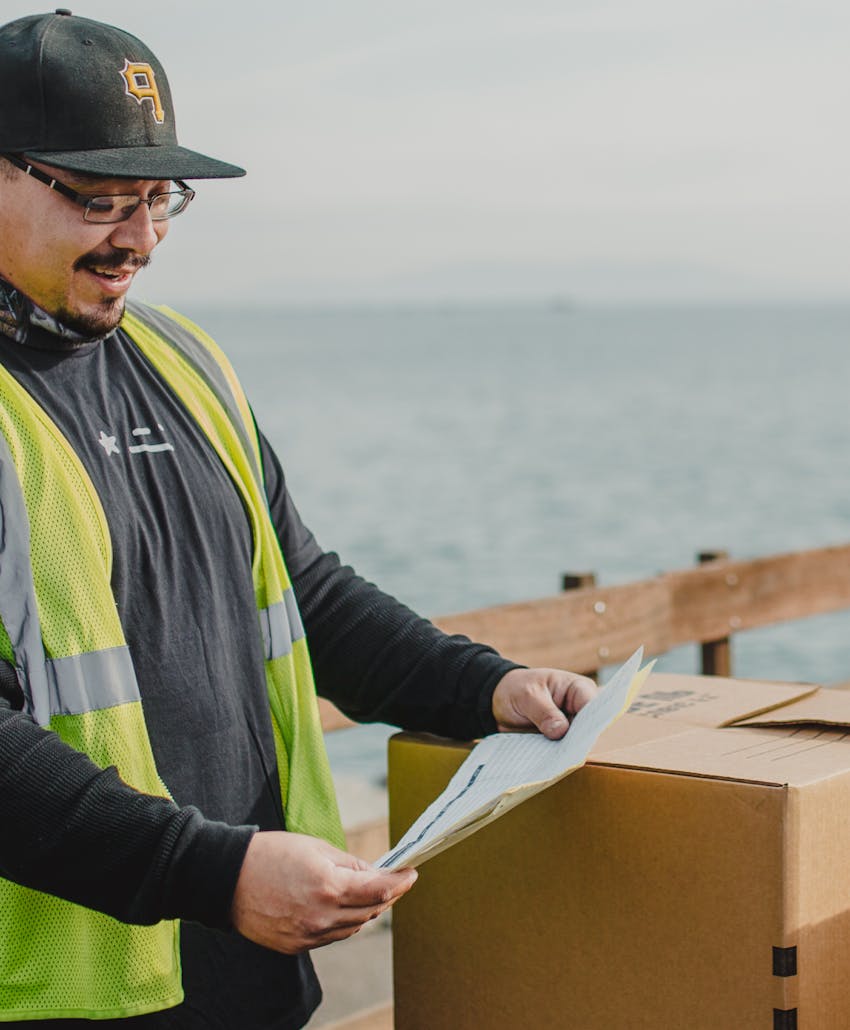 A Resource for Suppliers, Distributors and Manufacturers in California
If you're a distributor, supplier or manufacturer in California, Curri has you covered. We will partner with you to ensure that deliveries are on time for your customers. You can promise your customers the fastest delivery times — times you might not have thought possible before.
We have a nationwide fleet network with cars, trucks, flatbeds and anything else you would need to get your supplies to where they need to be. We also offer enterprise-level solutions, such as accounts payable integrations, custom usage reports, net billing and more are all available to our partners
The Curri Delivery Fleet Is a Part of Your Team
When you use the Curri fleet, think of us as an extended part of your team. We provide best services possible, syncing with your business from an owner's mindset. We want your customers to be happy. Our network of drivers are insured, background-checked and trained to meet the Curri standards of efficiency. (Your deliveries are insured too, of course.)
Curri doesn't have size restrictions. From oversized semi trucks to small parcel vehicles, you can rest assured that we'll get it done. All you have to do is request your delivery, and we'll select the right driver and fleet vehicle for your needs. Curri also makes sure to make things as affordable as possible for you. We'll select a driver with a vehicle that is the right size for your delivery and no bigger. (Of course, we have bigger vehicles available, if that's your preference.) You can then live-track your delivery and get picture and signature confirmation once the delivery is made.
We Deliver Directly to the Job Site — On Demand, Last Minute
As mentioned, Curri can take care of any kind of delivery you need, including on-demand, last-minute deliveries. When you need something to go directly to a job site quickly, there's no substitute for Curri. We can match you with a driver right away and make sure that delivery gets there when it needs to.
No more worrying about those last-minute deliveries. When you trust Curri as your delivery partner, you can always rely on us to take it the extra mile and get those construction and building materials delivered. When you use Curri, you'll see how much happier your customers are, knowing they'll be getting their deliveries quickly and efficiently every time.
Same-Day Service in San Bernardino, Palm Springs and San Diego
If you need a construction supplies and materials courier in California, choose Curri. We offer same-day service in San Bernardino, Palm Springs and the surrounding areas. No matter what time of day or night, we can help you out. Our options are affordable and efficient, making you look that much better when you get your supplies to your customers when they need them.