On-Demand Building Materials Courier in Daytona Beach
Looking for a top-notch building materials and construction delivery service?
Curri has your back. Curri is an easy-to-use but advanced platform that can help you with any and all of your deliveries. In addition to being your flexible delivery solution, Curri provides you with excellent customer service — all while making deliveries as affordable as possible for you.
Does Curri sound like the right solution for your business? Want to hear more? Read on to see how Curri works, or click below to check out our demo. We think you'll love how Curri can make deliveries easier on you and your team.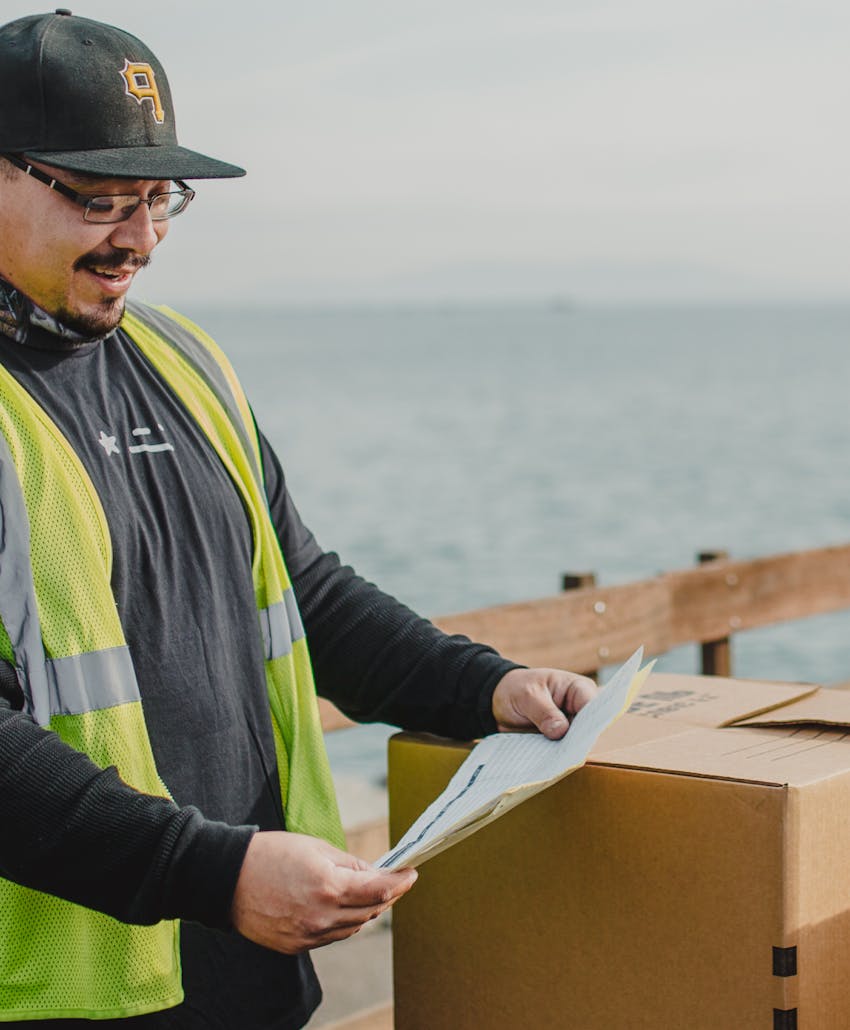 Trusted by Suppliers, Distributors and Manufacturers in Florida
When suppliers, distributors and manufacturers in Florida are in need of a flexible and affordable delivery solution, they turn to Curri. We make it easy to optimize their delivery processes. If you're looking to partner with Curri, we're ready to help.
Curri can handle any and all of your deliveries. If you need hotshots, final-mile, round-robins, LTL or FTL deliveries, we can make it happen. You can even schedule deliveries every day, making Curri a more permanent aspect of your team. Whenever you need Curri, and whenever is most convenient to you, is when you can use our services. You don't have to commit to anything; just submit your request and let us take care of it.
In addition to being highly flexible, Curri has great enterprise features you can use to get more out of our platform. Features like custom usage reports personalized for your business, net billing to make accounts billable simpler and more are available for you to use.
One-Click Fleet Expansion for Your Business
What if we told you you could instantly expand your entire fleet with the click of a button? With Curri, you can make that a reality. You instantly get access to all of the vehicles we have available along with an experienced team of drivers who know how to get your materials where they need to go.
Our Curri drivers have experience making deliveries in your region, they're trained to deliver top customer service, they're fully insured and they're background checked. You can always count on a Curri driver to get your routes done safely and efficiently. Our Curri drivers know they're representing you when they make those important deliveries, so you can count on them to provide your customers with professionalism, courtesy and friendly service.
And like we said, you can't beat having an entire fleet added to your shipping team automatically. The Curri fleet includes vehicles of every shape, size and function. We have bobtails, semi-trucks, vans, cars, box trucks and more. Whatever size delivery you have, Curri will make sure it gets where it needs to go. In addition, you only have to request the vehicle that will fit your delivery, which saves you money in the process.
Last Minute, Last Mile — Curri Delivers Directly to Job Sites
With Curri on your side, you don't have to worry about those last-minute, last-mile deliveries anymore. The Curri fleet is on demand and ready to go. When an urgent delivery pops up, just submit your request and let go of the stress. A Curri driver near you will arrive to make sure your delivery makes it directly to the job site.
With this kind of impressive customer service, your clients will call on you time and time again to get them their on-demand supplies. They'll love the convenience, and you get all of the credit. No stress, no fuss, no hassle.
On-Demand Service in Deltona, Ormond Beach, Titusville and Pierson
Curri is available nationwide thanks to our thriving fleet of dedicated drivers. If you're needing our services in Tennessee, we have you covered. Our on-demand drivers are ready to serve you in Knoxville, Chattanooga, Clarksville, Murfreesboro and Nashville. Whether you need a hotshot, scheduled, daily route or freight delivery, you can rely on Curri.