On-Demand Building Materials Courier in Columbia, SC
Looking for express delivery for construction and building materials?
Curri has you covered. If you need a hotshot, scheduled route, final-mile delivery or anything else, Curri does it all. Not only is Curri the most flexible courier service out there, but it's also the most affordable.
So how does all of this work? How can Curri make your delivery ops more efficient while saving you money at the same time? We've developed an intuitive platform and built an experienced fleet of drivers to provide you with construction and building materials delivery where and when you need it. Ready to learn more? Read on below or click for a quick demo that shows you how Curri works.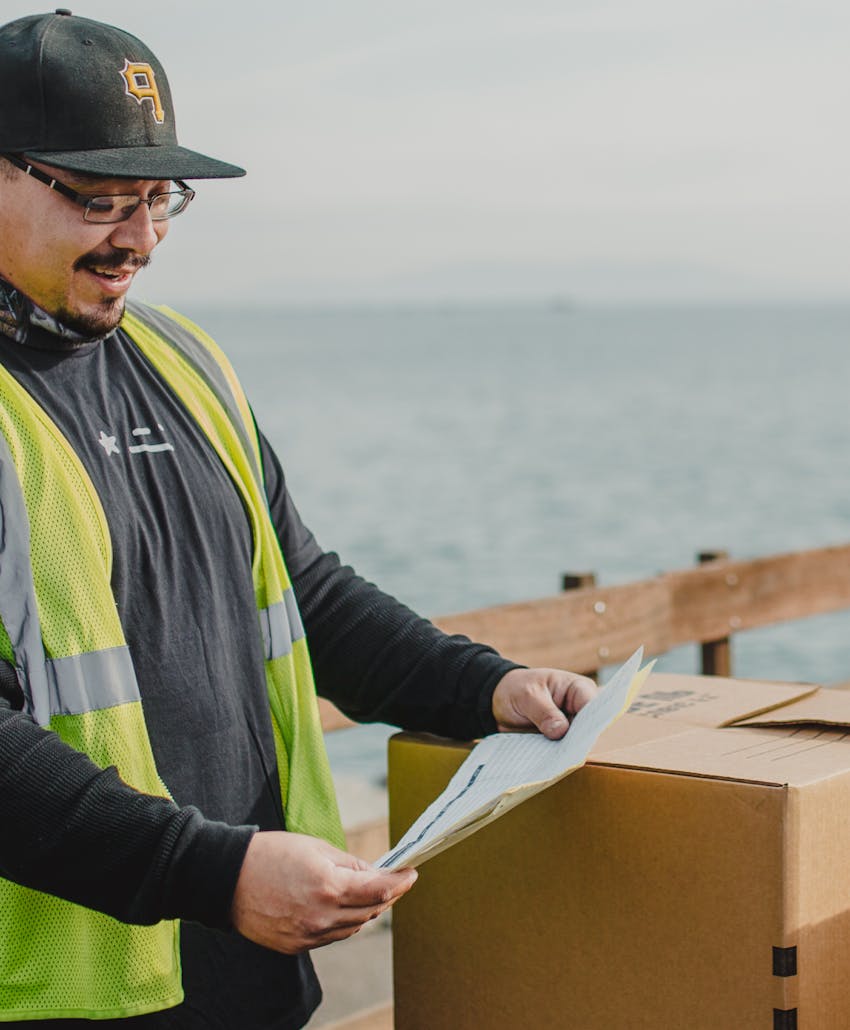 Trusted by Suppliers, Distributors and Manufacturers in South Carolina
There's a reason Curri has gained the trust of suppliers, distributors and manufacturers all over the nation. We take our delivery services seriously. If you're a supplier, manufacturer or distributor in South Carolina, we're ready to partner up with you. Having Curri by your side will be one of the best decisions you've made for your company.
That's because Curri is the delivery service you can always count on. You can use Curri when you need it, customize your delivery routes and get any vehicle you need to get the job done. Our flexibility and customization set Curri apart, and you don't have to use Curri any more than you need to. We seamlessly integrate into how your company works, so we can help make things more efficient.
Nationwide Fleet Expansion for Your Operations Team
Curri is everywhere, and we're expanding all the time. Hiring the Curri fleet allows you to instantly gain access to a huge fleet of local drivers with any vehicle you could possibly need. There's no delivery too small or too big for Curri. Even your specialized materials deliveries are no sweat for the Curri team. Curri has bobtails, pallet jacks, lift gates, semi-trucks, cargo vans and every other type of vehicle you can imagine.
A brand new fleet expansion isn't all you get when you use Curri. You also get the Curri drivers. Our drivers are local to your area, so they can complete routes with speed and efficiency. They've also been trained to meet the Curri standard of customer service, meaning the highest standard possible. In addition to being trained extensively, our drivers are also fully insured and background checked for your peace of mind.
The best part? You can easily customize your deliveries to be as affordable as possible. You only have to select the size of vehicle that the job calls for. So you don't spend any more on a delivery than is needed.
Last Minute, Last Mile — Curri Delivers Directly to the Job Site
Last-minute, last-mile deliveries are the bane of delivery ops teams everywhere. When you need simple, on-demand delivery that you can rely on, Curri is here to help. Our drivers will get your delivery directly to the job site.
With this kind of delivery capability, you can promise your customers this kind of service at all times. Your customers will love that they can call on you at a moment's notice to get them their materials and supplies anywhere and any time.
Take the stress out of final-mile and middle-mile deliveries. Just submit a request to Curri, then sit back and watch as your delivery gets where it needs to go. Oh yeah, and you get to enjoy all the credit when your customers are excited about your amazing customer service.
Delivery Service in Florence, Orangeburg, Sumpter and Newberry
Curri is available nationwide thanks to our thriving fleet of dedicated drivers. If you're needing our services in Tennessee, we have you covered. Our on-demand drivers are ready to serve you in Knoxville, Chattanooga, Clarksville, Murfreesboro and Nashville. Whether you need a hotshot, scheduled, daily route or freight delivery, you can rely on Curri.