Last-Mile Building Materials Courier Services in Colorado Springs, CO
Looking for last-mile building materials delivery in Colorado?
Curri is your solution. When you need a delivery done, our team can take care of it. Just like Uber, all you have to do is make your request, and we send a driver your way. They'll make your delivery on demand and deliver it directly to the job site. 
If you're interested in learning more about how Curri works and how it can help your business, request a demo with us. We'll show you how our service works and how we can improve your delivery ops. Click below to request your demo!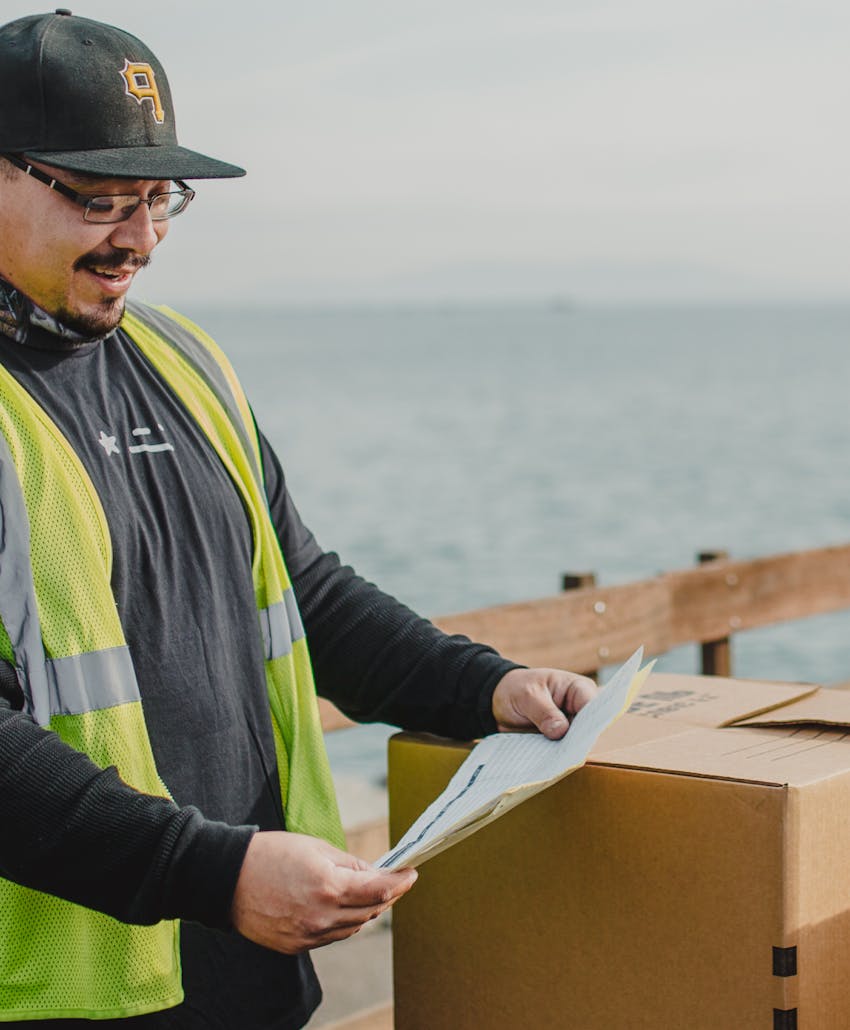 A Partner for Suppliers, Distributors and Manufacturers in Colorado
The Curri platform is completely flexible to the needs of your business. If you need to use Curri every day, multiple times per day, we can be there to help. If you just need us every once in a while, we can help with that too. You never have to use Curri more than you need to. Whether you're an enterprise-level company or a small business, Curri can work for you.
When you partner with Curri, you'll be able to promise your customers on-demand, same-day delivery. Your customer service and delivery ops will become much better, and you'll be saving money while you're at it.
We also provide you with extremely useful enterprise tools that allow you to further customize your Curri experience. With our enterprise features, our platform allows you to compile custom usage reports, use net billing, integrate your accounts payable into the platform and much more.
The Curri Delivery Network Expands Your Fleet of Drivers
Add the Curri delivery network to your team to make your delivery operations more effective than ever. When you start using Curri, you'll be able to call on any of our vehicles to get your delivery done right. No more buying new delivery vehicles or insuring and maintaining them. Curri's fleet network is now yours. You'll be able to request cars, pickup trucks, flatbeds, bobtails, semi-trucks, cargo vans and anything else you might need. You can always pick the right size vehicle for the job, so you don't need to pay more than necessary for the delivery.
Our network of vehicles isn't the only factor that makes our platform special. You'll also be getting access to our professional network of drivers who will ensure all of your deliveries make it efficiently and safely to their destination. Curri network drivers are trained to provide excellent customer service. They're also fully insured and background checked, so you know your deliveries are in good hands.
Final Mile, Last Minute — Same-Day Transportation Directly to the Job Site
Curri can handle any and every delivery you might have. If you need a final-mile, last-minute delivery, you can count on Curri to get it there. With same-day transportation directly to the job site, you never have to worry about disappointing a customer. If you need hotshots, scheduled deliveries, round-robins, LTLs, FTLs or any other type of deliveries, you can trust Curri to make them. Just let us know what you're needing and we'll take care of the rest.
On Demand in Pueblo, Lake George, Canon City and Buena Vista
The Curri fleet network proudly serves customers across Colorado. If you're in Colorado City, Pueblo, Lake George, Canon City or Buena Vista, Curri is already offering on-demand delivery in your area, and we're ready to start working with you.