Last-Mile Construction Courier Services in Chattanooga, TN
Do you need a reliable, affordable last-mile construction and building materials courier?
Curri is the solution for you. Curri is the Uber of materials and supplies couriers. When you choose to use Curri for your deliveries, you only use us when you need us, saving money while improving your delivery capabilities at the same time.
Interested in learning more about how this works and how Curri can help your company? Keep reading below to learn more or request a demo to see how Curri operates. We're ready to show you how we can change your business for the better.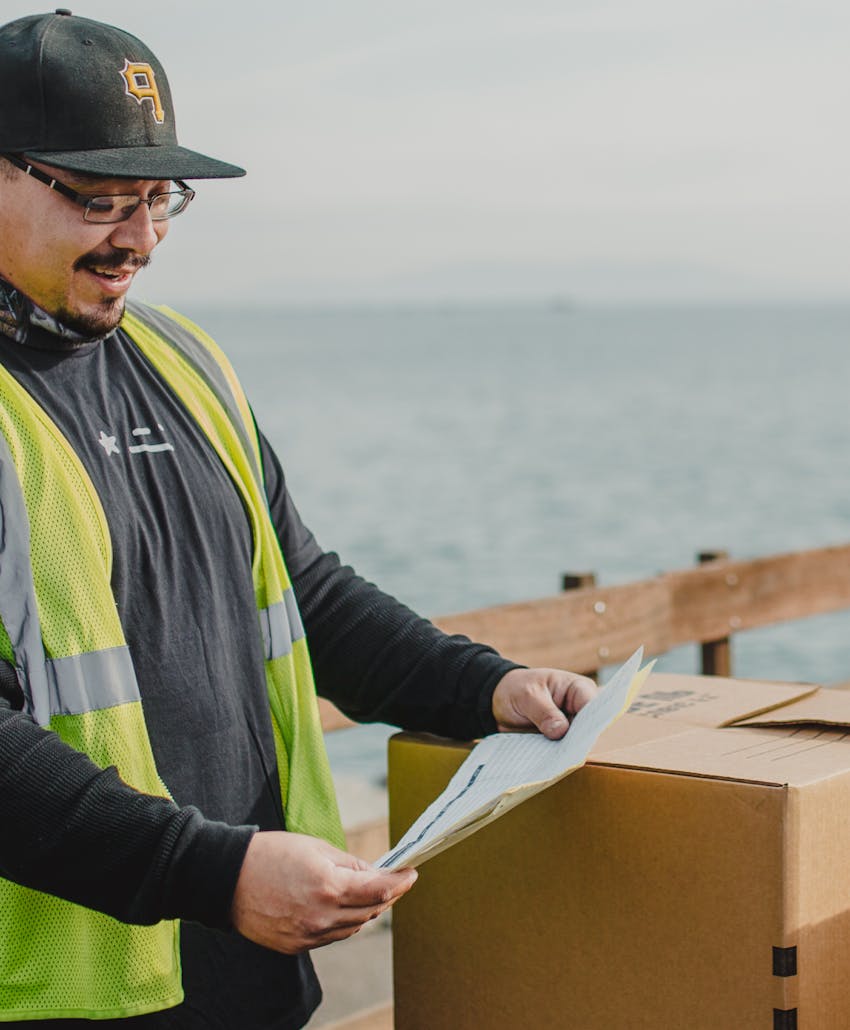 Trusted by Suppliers, Distributors and Manufacturers in Tennessee
Curri's reliability, efficiency and professionalism have earned us the trust of suppliers, distributors and manufacturers all over Tennessee. And we're always looking for more partners to take on. Partnering with Curri is the best way to revolutionize your delivery ops and offer your customers the best delivery service they've ever had.
With Curri at your side, you have access to our nationwide network of drivers, who can complete all of your hotshots, scheduled routes, round-robins, last-mile, middle-mile, FTL, LTL and any other routes you could possibly need.
Curri is completely customizable, making us the perfect choice for any supplier, distributor or manufacturer. With enterprise features like net billing, custom usage reports and more, you can get even more out of the Curri platform.
Flexible Private Fleet Expansion for Your Business
When you use Curri as your delivery service, you're getting a private fleet expansion in the palm of your hands. Usually expanding your delivery ops requires you to hire new staff, buy new vehicles and take on various other expenses. It takes time, effort and money. With Curri, you get all of the benefits of expanding your fleet with none of the headaches. You'll get professionally trained local drivers along with every vehicle you could possibly need for your deliveries.
Our network drivers are experienced and ready to meet the highest standards of quality customer service. Of course, they're also insured and background checked. You can trust local drivers are going to handle your deliveries expertly and get them where they need to be as efficiently as possible.
All of the vehicles in our local fleet network will also be available to you. We provide vehicles that can handle any type of delivery you might have. With Curri, you can request cars, pickups, bobtails, flatbeds, cargo vans and much more. And you don't have to choose a vehicle that's any bigger than what the job requires, saving you money in the process. Curri offers you maximum flexibility and customization.
Last-Minute Service— Delivering Directly to the Job Site
Every business owner or logistics manager knows the stress and headache of scheduling last-minute deliveries. With Curri, there's nothing to worry about. We have local drivers available on demand. When you have that urgent final-mile delivery, just call on Curri. A driver will get it delivered straight to the job site, with no hassle and no worries for you.
Once you start using Curri, you'll be able to offer this service to your customers and take all the credit. Your customers get incredible on-demand delivery services, and you'll be saving money on top of making your customers happier. It's a win-win in every sense.
No matter what type of delivery route you need our drivers to complete, they're ready for the challenge. Curri is the go-to courier for businesses across the nation for a reason.
On-Demand Service in Dalton, Scottsboro, South Pittsburg and Athens
The Curri fleet is constantly expanding across the nation and is likely already operating in your area. If you're in Tennessee, you can find Curri in Chattanooga, Dalton, Scottsboro, South Pittsburg, Athens and other nearby areas. Check out our map to see where Curri is operating near you.