Last-Mile Construction Courier in Charleston, SC
Looking for an excellent last-mile building materials and construction courier?
Curri is your solution. Curri is a courier service that can handle your final miles, hotshots, round-robins, multi-stops, LTLs, FTLs and more. Whatever delivery you need done, you can trust Curri to do it.
Curri has experienced and reliable drivers, a full fleet of vehicles and everything else you could need from a building and construction delivery service — all through our simple-to-use platform. Ready to learn more about Curri and how we can help you? Read on below, or check out our demo to see what we can do. We're excited to show you.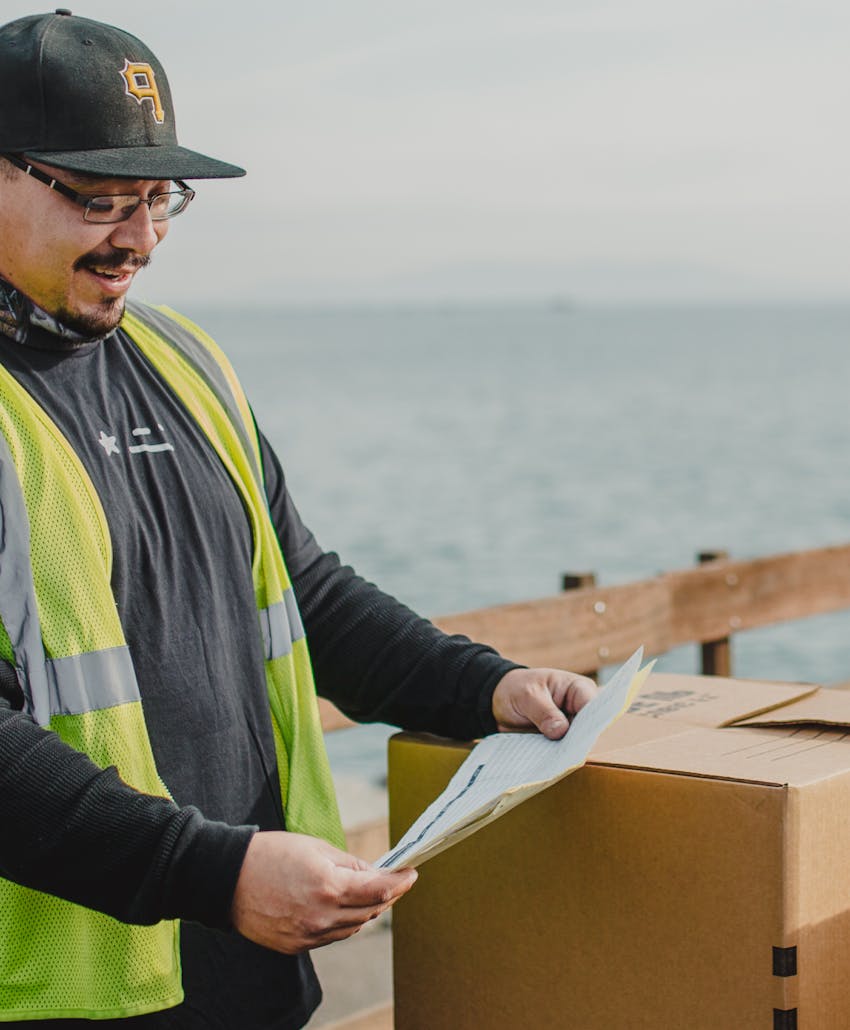 Trusted by Distributors, Suppliers and Manufacturers in South Carolina
Curri is trusted by distributors, suppliers and manufacturers all across the nation to handle their delivery needs. If you're a manufacturer, distributor or supplier in South Carolina, we're ready to partner with you. Partnering with Curri will be one of the best decisions you've made for your delivery operations. Once you choose to partner with Curri, you'll have on-demand access to our fleet of vehicles and our team of expert drivers.
Curri is everything you want out of a building and construction courier. We're reliable, efficient and flexible, to adjust for your schedules and routes. When you partner with Curri, you have the benefit of offering your customers on-demand delivery services. This type of customer service is unbeatable, and you'll be saving money by offering it with the help of Curri.
Our enterprise features also allow you to create custom usage reports to show you important logistics data, give you access to net billing and much more. Ready to change the way you deliver?
Flexible Private Fleet Expansion for Your Company
Choosing Curri as your courier does more than you can imagine for your delivery ops. When you choose Curri, you can have a private fleet expansion for your business without having to take on new drivers, buy new vehicles, and cover ongoing costs.
First of all, you'll get access to our nationwide team of drivers, who will represent themselves as part of your team. Our drivers are experienced, background checked and fully insured to make sure your deliveries are done right and that they are secure. Our drivers have also gone through our training to make sure they meet our high customer service expectations. With Curri, you'll have access to these drivers when you need them.
This means you also have access to our entire fleet of vehicles. Our vast fleet has vehicles that can handle big deliveries, small deliveries and specialized deliveries. You can hire a car, a pickup truck, a semi, a flatbed or anything else you need to get the job done. The great thing about Curri is you only have to get the size of the vehicle that fits the job, which saves you money. You also only use Curri when you need it, meaning you only pay when you're requiring delivery services — no overhead, no stress.
Same-Day Delivery to the Job Site — Last-Minute
Of all the deliveries that suppliers, distributors and manufacturers have to deal with, last-minute deliveries are inevitably the most stressful and difficult to plan for. With Curri, last-minute, final-mile deliveries are a breeze. Just request your delivery, and our drivers will get it directly to the job site. Your local Curri drivers can do same-day on-demand deliveries so you don't have to worry about getting your materials and supplies where they need to go.
Curri is equipped to handle any and every delivery route you can imagine. Need us to do a daily scheduled route? Done. Need us to do a long-distance FTL? We can handle that too. Whatever you need, Curri can provide it.
On-Demand in Hilton Head, Savannah, Myrtle Beach and Georgetown
Our team and our fleet can be hired all across the nation, and we're rapidly expanding all of the time. You can find our on-demand drivers in Charleston, Hilton Head, Savannah, Myrtle Beach, Georgetown and other areas of South Carolina. Look at our map to see where Curri is in your area.