On-Demand Building Materials Courier in Birmingham, AL
Need on-demand building materials and construction supply delivery?
You can count on Curri. If you're in Birmingham and you're looking for a courier solution that is efficient, affordable and simple to use, then Curri is here to help. Curri specializes in customer service and making deliveries easier for your business.
In addition to making things much easier for you, using Curri also makes deliveries more affordable. So how does it all work? Read on to learn more about the Curri platform, our drivers, our fleet and how we can help you make any delivery you might have in store. You can also click below to request a demo and see our platform in action.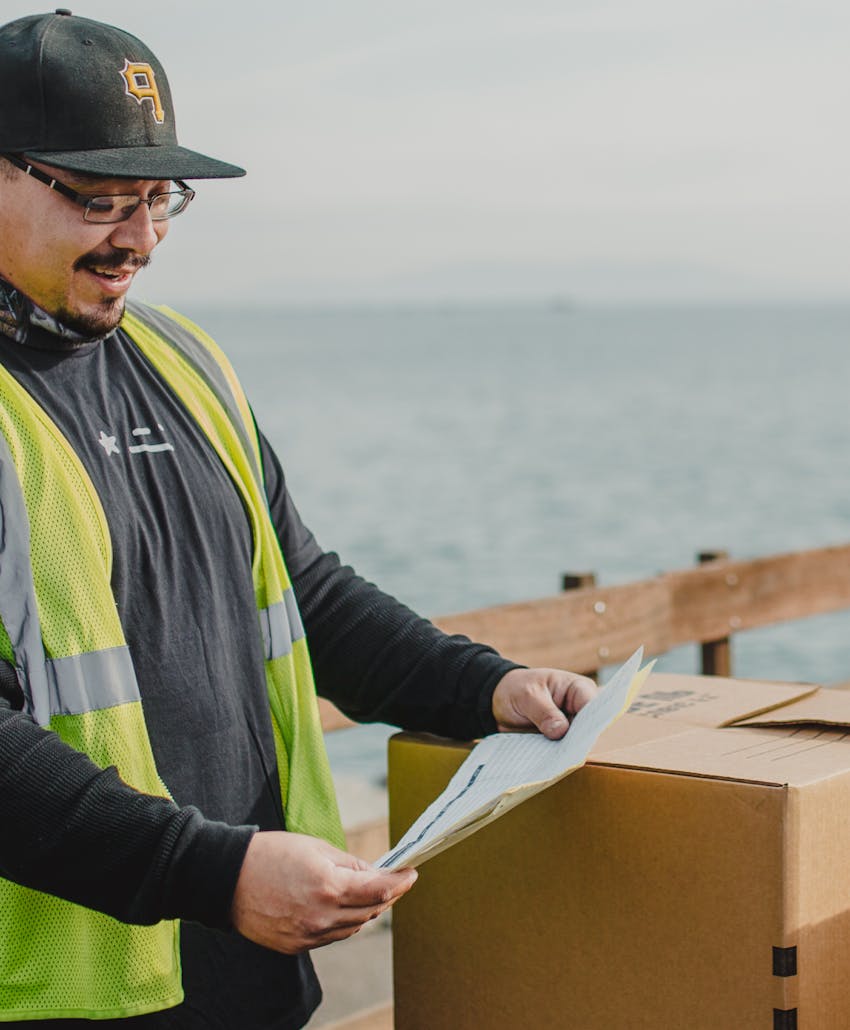 A Delivery Partner for Manufacturers, Distributors and Suppliers in Alabama
Many manufacturers, distributors and suppliers in Alabama have already partnered with Curri and experienced the benefits of working with us. If you're in Birmingham and the surrounding areas, we're looking to partner with you next. When you choose Curri as your go-to courier for your supplies and materials, you'll never look back.
That's because Curri is exceedingly easy to use and efficient, and we save you money. You can use Curri for your hotshots, round-robins, middle-mile, final-mile, LTL and FTL deliveries. You can even use Curri on a regular basis with scheduled deliveries. Curri is available to you as often or as little as you need us. The flexibility and customization you have when you work with us just can't be beaten.
Also, when you partner with us, you get enterprise features such as usage reports customized for your business and net billing to make things easier. In short, Curri is everything you need out of a courier service and more.
The Curri Fleet Integrates Seamlessly With Your Shipping Team
Curri is so easy to use and convenient that you can seamlessly add us to your shipping operations with no fuss or stress. We have local drivers who know your area inside and out, along with a full fleet of vehicles that can handle everything from the smallest package drop-off to huge deliveries.
Curri drivers are fully insured, background checked and trained to handle all of your delivery needs. Our drivers hold to the Curri standards of customer service, so you can expect them to represent the best version of your business when they bring your materials and supplies to their destination.
When you use Curri to supplement your delivery team, you automatically add thousands of vehicles to your fleet without any extra cost. The Curri fleet has pickups, flatbeds, box trucks, cargo vans, cars, semi-trucks, bobtails and more. They're ready to go and get your supplies and materials delivered securely and efficiently. You can trust that Curri always has the right driver and vehicle for the job, and you only have to use the vehicle that's right for your delivery — no paying extra for a vehicle that is bigger than you need.
Our Drivers Deliver Directly to the Job Site — Last Minute, Last Mile
Stressing out about your last-minute, last-mile deliveries will be a thing of the past when you add Curri to your shipping team. We have local drivers in your area who are ready to go on demand. You don't have to figure out last-minute logistics when Curri is just a quick request away.
With Curri at your side, you can promise your customers their deliveries wherever and whenever they need them. They'll learn they can count on you to always deliver directly to the job site. Best of all, you get all of the credit.
Last-minute deliveries don't have to be a burden on your shipping team. Let Curri handle it, and you won't have to worry about them ever again.
Trusted Service in Hoover, Tuscaloosa, Jasper and Montgomery
The Curri fleet is nationwide and growing all the time. Currently, you can get our on-demand service in Birmingham, Hoover, Tuscaloosa, Jasper and Montgomery, Alabama. Wondering if Curri is in your neck of the woods? Just check out our map to find out if Curri is available for your delivery needs.