Same-Day Building Materials Courier Services in Bakersfield, CA
If you need same-day building materials delivery in California, look no further.
Curri can take care of all of your deliveries, big or small. The Curri platform is easy to use but incredibly effective when it comes to getting your deliveries done. All you have to do is submit your request, and our team takes care of the rest. No matter what time, how often or where you need your delivery to go, you can trust Curri to handle it.
If you're interested in learning more about how Curri works and how we can fit into your company, just request a demo with us. We'll show you what we can do. Click below to sign up for your demo.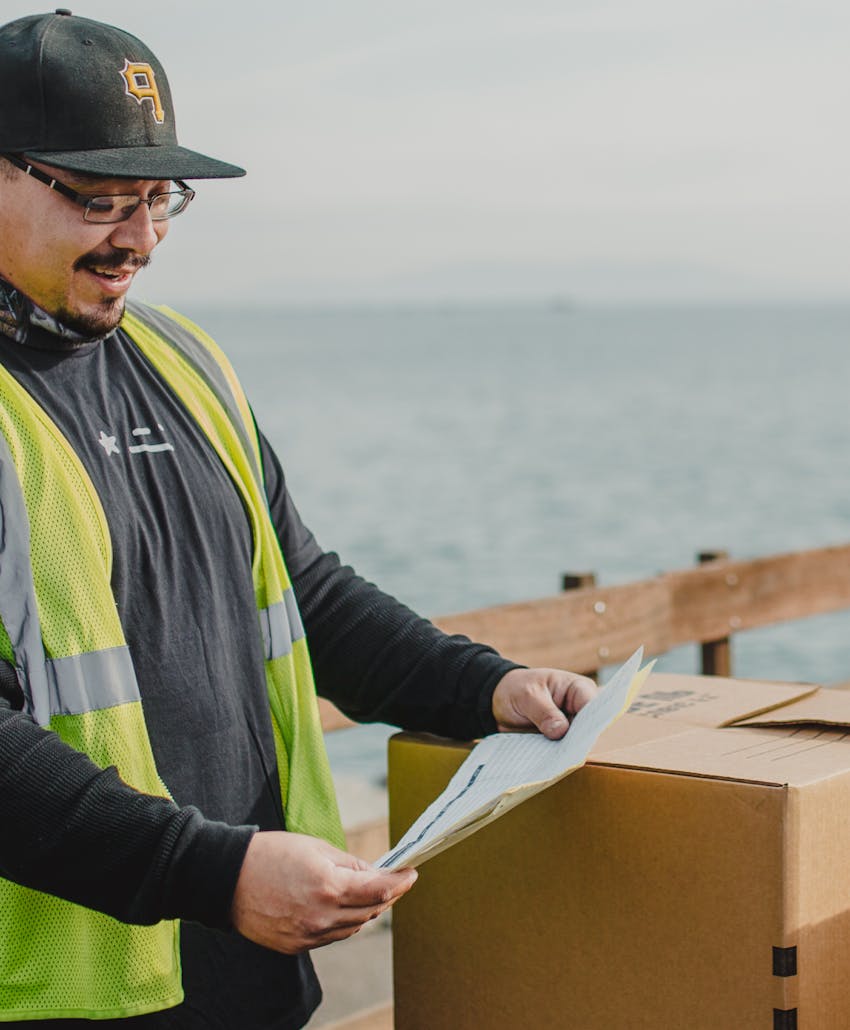 A Resource for Suppliers, Distributors and Manufacturers in California
You can use Curri every day, every week or every month. Whatever works for your business works for us. We're here to fill in the gaps in your delivery ops or to be your entire delivery team. Small businesses and large enterprises alike can benefit from using Curri. You can easily scale up whenever you need to, since all you have to do is make a request.
With Curri at your side, you can confidently guarantee your customers that you can get them their supplies and materials on the same day, on demand. You'll enhance your customer service while also saving money. Since you only use Curri when you need it, you never have to spend more money than necessary. 
On top of all this, you'll get our enterprise tools, which include net billing, custom usage reports for your business, accounts receivable integrations and much more. You'll love how flexible the Curri platform can be.
Curri's Delivery Fleet Expands Your Team of Drivers
When you add Curri to your operations, you get to add a massive fleet to your team. Instead of buying new vehicles and paying for insurance, you'll instantly have a fleet that is available to you whenever you need it. Our fleet network is expansive and includes vehicles of every function and size. If you need a car, a pickup truck, a semi-truck or anything in between, we've got you covered. And you only need to use the vehicle that's the right size for the job, which is another way we save you money.
Of course, our amazing fleet network is nothing without incredible drivers. Our network drivers are highly professional and able to make your deliveries efficiently and securely. They are trained to provide our high standards of customer service, so you can trust that your deliveries are going to get where they need to go and that your customers will have a great experience. All drivers are also insured and background checked for your peace of mind. We have all of our bases covered, so you don't have to worry.
Last Minute, Final Mile — Same-Day Service Directly to the Job Site
No matter what type of delivery you need, trust Curri to get it done. Those stressful last-minute, final-mile deliveries are no longer something you need to worry about. Curri network drivers can provide you with same-day service and get your supplies and materials directly to the job site. We can also handle hotshots, round-robins, scheduled deliveries and anything else you might need. You can always count on Curri to get the job done right and on time.
On Demand in Santa Barbara, Santa Maria, Tehachapi and Lost Hills
You can find Curri all over the nation. If you're in California in the Bakersfield, Santa Barbara, Santa Maria, Tehachapi or Lost Hills areas, you can start using our on-demand services as early as today. We proud to serve businesses across California.