Building Materials Courier Services in Austin, TX
Need construction and building material delivery in Texas? Need it fast and on demand?
Curri is your solution. With Curri, you can take care of your hotshots, daily routes, scheduled deliveries and freight deliveries all from one platform. When you work with Curri, you'll be able to exceed the delivery expectations of your customers and enhance your delivery operations team like never before.
Ready to learn more about Curri and how it works? Request a demo to see what we can do.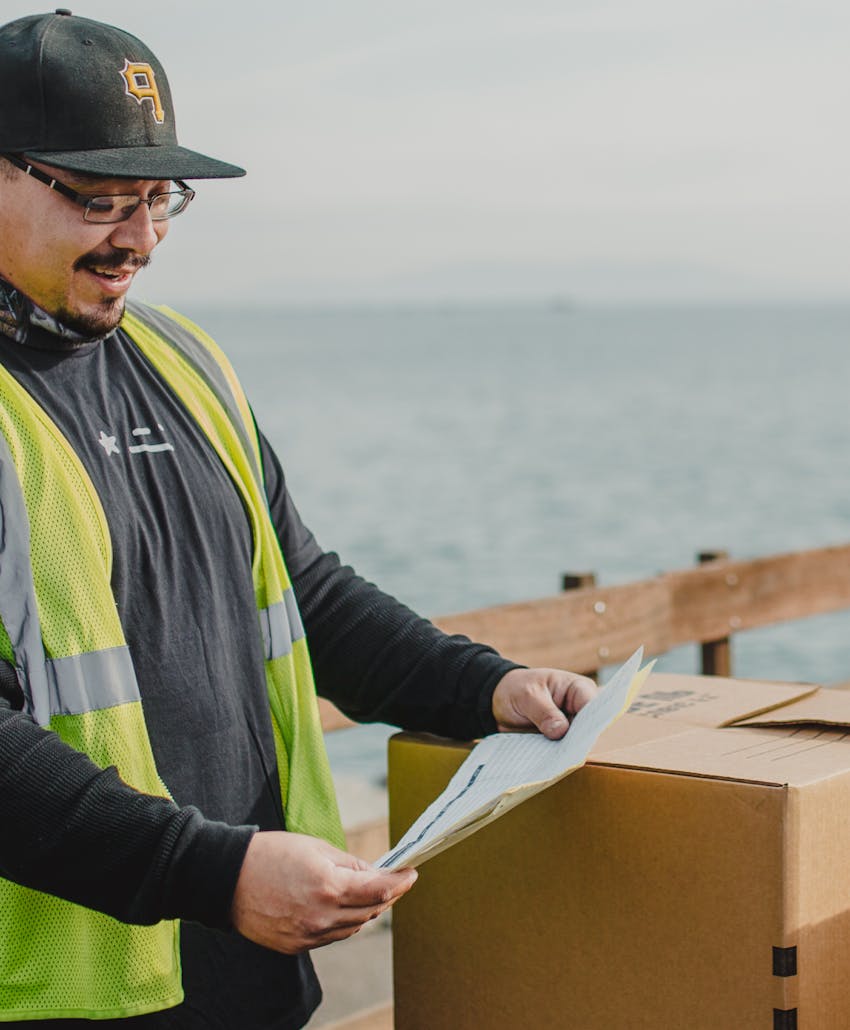 A Partner for Manufacturers, Distributors and Suppliers in Texas
Curri partners benefit from robust enterprise solutions, such as net billing, accounts payable and more. We partner with manufacturers, distributors and suppliers all over the nation, and we'd be happy to have you as our partner too.
When you partner with Curri, you get access to an incredible fleet of drivers and vehicles. But we don't add just anyone to the Curri fleet. You can trust that the drivers are all thoroughly vetted, insured and trained to deliver the highest levels of service. Of course, your deliveries are also insured, so you can rest easy knowing your supplies are secure. We understand your customers expect the best when it comes to their deliveries, and that's what Curri brings to the table.
The Curri Fleet Integrates Seamlessly With Your Business
When you add Curri to your delivery operations, the integration will be seamless. Using Curri is easy. When you use Curri, you'll get access to a diverse and growing fleet with vehicles of all sizes to meet your delivery specifications. We have cars, trucks, flatbeds, bobtails and more in our fleet. There's no delivery that's too big or too small for Curri to handle, and our drivers can go the distance.
You can even schedule daily routes with Curri, making us an everyday aspect of your team. Just provide the manifest, and we'll take care of the rest.
When we select drivers for you, we crunch the numbers and make it as affordable as possible. We'll always match you with a driver and vehicle that are the perfect fit for the job. No matter what materials and supplies you need to get from Point A to Point B, our fleet can handle it.
Deliver Directly to the Job Site — Last Minute, Last Mile
When you're needing those last-minute, last-mile deliveries, Curri has you covered. We'll get your supplies and materials directly to the job site when your customer needs them. No more extra stress on your delivery operations team. We take care of everything and make sure your delivery makes it on time.
Of course, you can keep track of your delivery every step of the way. Once the driver picks it up, you'll get live tracking and updates so you know exactly how much longer it will take for your delivery to get where it's going. Once our drivers arrive at the destination, you'll get a final photo and signature confirmation to show you that the delivery was completed.
Same-Day Service in San Antonio, Fredericksburg, Temple and College Station
We pride ourselves on our efficiency and reliability. That's why we offer same-day service in San Antonio, Fredericksburg, Temple and College Station, Texas. With Curri, you'll be able to offer your customers on-demand delivery. Your customers will be amazed when they can place an order and get all of their supplies on demand. This is the level of customer service that Curri can help you achieve. Our fleet is more than up to the task, and we'll always make sure that the job gets done right.