Same-Day Construction Supply Courier Services in Akron
If you need an on-demand building materials delivery service, Curri has you covered.
The Curri platform is intuitive and user-friendly, making ordering deliveries a breeze. Think of Curri as the Uber for hotshots, scheduled routes, LTL, FTL, and any other construction deliveries you might need. Not only is Curri easy to use, but it's also extremely affordable.
Sound like a fit for your company? We're ready to go to work for you. If you're wanting to learn more, read on below, or check out our demo to see how Curri works.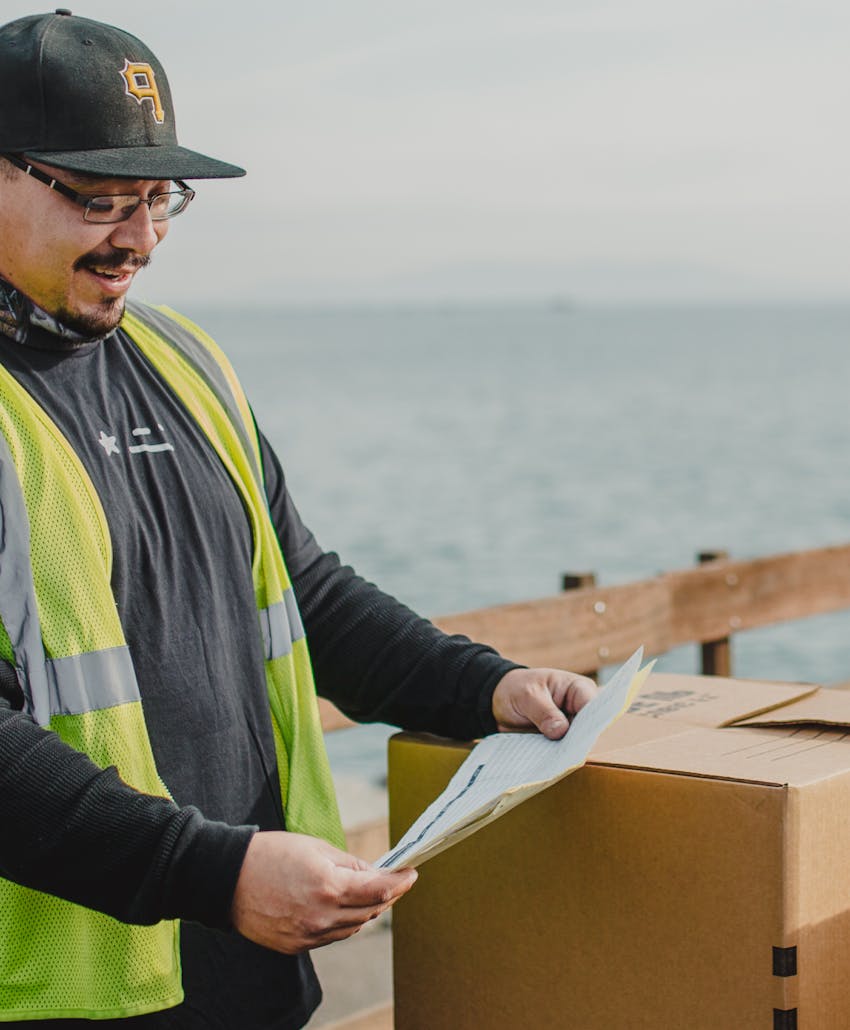 Delivery Logistics for Suppliers, Distributors and Manufacturers in Ohio
Many suppliers, distributors and manufacturers in Ohio have already seen the benefits Curri can offer. If you're looking for a delivery logistics partner, then Curri is who you can turn to and trust. We're ready to partner up when you are.
Curri is equipped to handle any delivery you could need. And we work for you when and where you need us. You don't have to use Curri on any kind of consistent basis. Use us every once in a while or every day. Whatever you need Curri for, you can rely on us to be there, ready to get your supplies and materials to their destination.
When you partner with Curri, you can also use our enterprise functions, allowing you to generate usage reports, use net billing and other features that make Curri more customizable and flexible for you.
One-Click Fleet Expansion for Your Operations Team
With Curri, you can instantly expand your operations team. All it takes is one click, and you'll have all of our local fleet network at your disposal. You'll also have our professional and friendly drivers ready to make all of your deliveries happen.
Here's everything you get when you add Curri to your delivery operations team:
You get a huge fleet of vehicles that can handle deliveries of every shape and size. If you need a small delivery that can fit in the trunk of a car, we have a vehicle ready to go. If you're needing to fill up a box truck, we have something for you. If you're needing a bobtail, we have that too. Our fleet network is designed so that we can handle your easiest deliveries and your most difficult ones. No delivery is out of our reach. Also, you can just choose the vehicle that fits the job — nothing bigger. That way you save the maximum amount of money on your route.
You get our amazing delivery driver network, too. These drivers are all local to your region, so they know the area. They're also experienced to provide stellar customer service. Of course, they're also insured and background checked for your peace of mind. You can always trust a Curri network driver to get the job done and get the job done right.
Last Mile, Last Minute — Drivers Deliver Directly to the Job Site
When we say Curri can handle any delivery, we mean it. You can count on Curri to handle your hectic last mile, last minute deliveries every time. Local drivers will make sure that final-mile delivery gets directly to the job site and is no longer a stressor for your delivery operations team.
The Curri fleet network is available on demand. That means you're able to offer this kind of delivery service to all of your customers. With Curri by your side, your customers will get the best delivery service they've ever received, and you'll get to save money in the process.
On-Demand Service in Mansfield, Canton and Youngstown
Curri is nationwide, and our fleet network is always expanding into new service areas. Currently, you can request our on-demand service in Akron, Mansfield, Canton, Youngstown, and surrounding areas. If you want to check where Curri is near you, just take a look at our service map to learn more.