Local Couriers for Window Fabricators, Distributors and Suppliers
Need on-demand delivery for your windows, supplies and materials? Turn to Curri.
Curri is simple, powerful solution for construction and building materials delivery. You just schedule your delivery, and we match you to a driver who can get it done. It's really that simple!
If you're a window fabricator, distributor, supplier or vendor, we're ready to partner with your business. See how much money we can save you on delivery operations while also exponentially increasing your customer satisfaction.
Interested in seeing the Curri process in action? Get in touch with Curri at sales@curri.com or request a demo with us now below!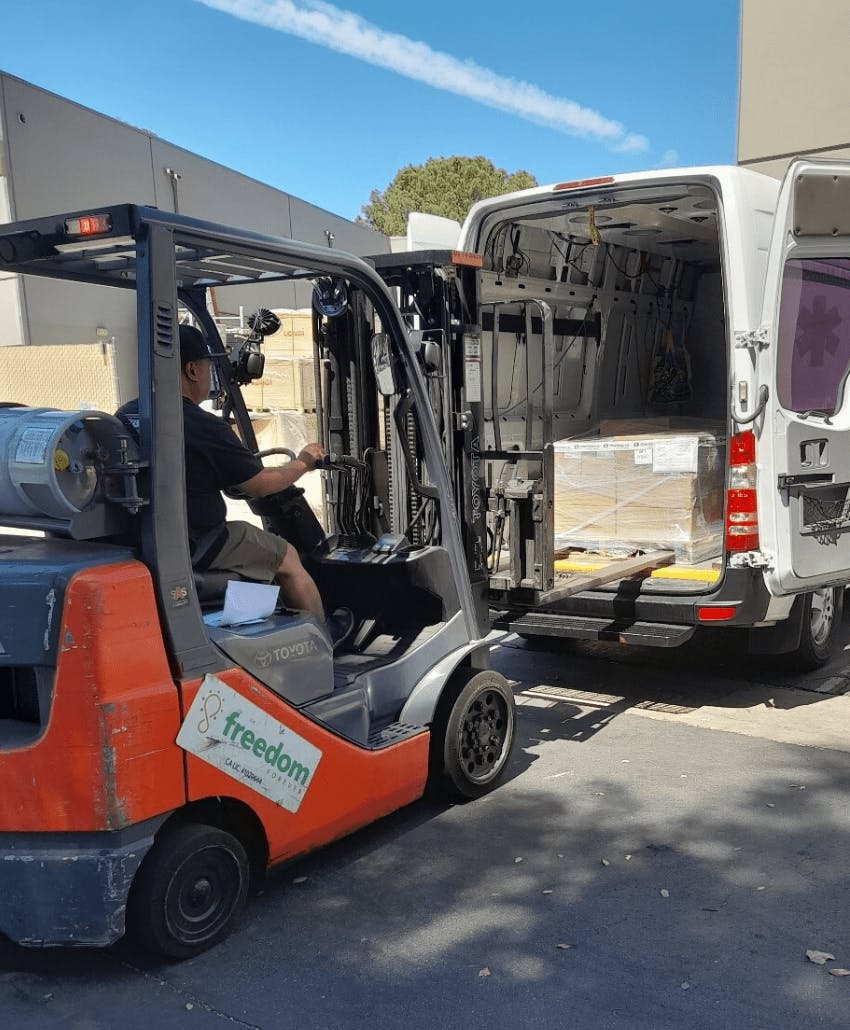 Efficient Supply Chain Augmentation from Manufacturer to Job Site
Curri makes your supply chain much more efficient and effective with our delivery services. When you work with Curri, we deliver directly to the job site. If you're a manufacturer, we can pick up your shipment straight from the warehouse and bring it to your customer. No matter what phase of the supply chain you're in, we can get your shipment from point A to point B at an affordable cost.
Curri allows for ultimate flexibility. You only use us when you need us. And you can offer your customers on-demand delivery when you use Curri. We take care of the delivery, and you can take all the credit for the excellent service.
Our drivers are all experienced, thoroughly vetted, background checked and insured. If you're wanting to radically improve your delivery operation, Curri is your solution.
Final-Mile Deliveries of Any Size: Single Item Orders to Bulk Shipments
Curri is so useful because we can handle deliveries of any size. We can make sure your final-mile deliveries get to the site whether they're just a single item or a huge bulk shipment. You can quite literally use Curri for each and every one of your final-mile deliveries if you choose. We're on demand, we're 24-hours, we're local, and we can schedule your route when you need us to.
Here at Curri, we specialize in making things easier for you. Curri is easy to use, our drivers are efficient, and your customers are happier. There's no stress or worries for you — just quick results that you can count on time and time again.
Hotshots, Scheduled and Daily Routes – LTL & FTL Freight
If you have delivery routes that you need Curri to take care of, we've got you covered. Hotshots, scheduled routes, daily routes, LTL freight and FTL freight are all well within our capabilities. How is this possible? Simple! We've got a huge fleet of vehicles that can handle whatever you throw at us.
Need a bobtail? We've got one. Need a flatbed or semi? We've got that too. What makes Curri special is the fact that you only have to select the size of vehicle you need — nothing bigger. That means you save money.