On-Demand Delivery and Logistics Services for Showrooms
Your last-mile delivery partner for suppliers, wholesalers and manufacturers.
Curri is your go-to on-demand courier service when you need delivery and transport for showrooms. Our nationwide network of drivers and vehicles make us the perfect fit for contractors, suppliers, and manufacturers who need to get an entire showroom from point A to point B. It's never an issue for Curri. You can rest assured that we have the right driver and the right vehicle for the job, every time.
Ready to find out how Curri works and how we can help your business? Get in touch at sales@curri.com or request a demo with us now below!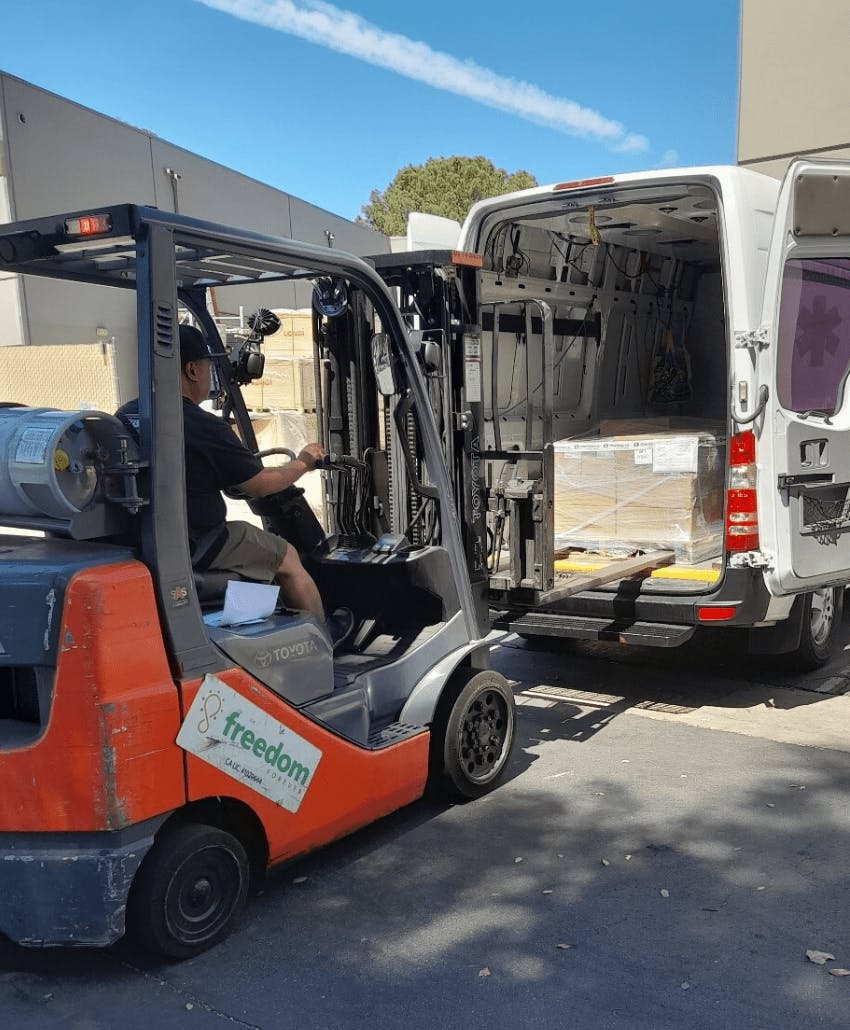 On-Site, On-Time: Same-Day Last-Mile Delivery Service
You can count on Curri drivers to handle your same-day, last-mile deliveries with ease. When you're needing to get showroom products delivered to their destination, those last-minute deliveries can be hectic and stressful. Curri takes that worry off your plate. Just let us know where to pick it up and where it needs to go. Our team will take care of the rest and bring it directly to the site.
Curri is an unbeatable courier service because we're flexible, working the way you need us to work. All you have to do is schedule a delivery and set a delivery time, and then you can sit back and guarantee that it will get there on time.
Building Products, Furniture, Appliances, Fixtures, Tile, Stone, and More
Whether you specialize in high-end building products, furniture and mattresses, luxury appliances, tile, or stone, Curri drivers can get your products from A to B. We can handle deliveries from manufacturer to warehouse, from warehouse to showroom, and from the showroom directly to the home or job site.
With Curri, you can tell your customers that on-demand, same-day delivery is guaranteed. Imagine how much customers' satisfaction levels will improve when they know they can always count on you for their supplies and materials.
Scheduled Routes, Daily Routes, Hotshots, LTL and FTL
Curri drivers can handle any and every route on your manifest. If you're needing scheduled or daily routes and want Curri to be a permanent fixture of your delivery ops, that works for us. If you're needing hotshot delivery, LTL / FTL, or virtual fleets, we can help with that. Your delivery needs are never too big or small for the Curri team. Just order your delivery and we'll get it done.
Part of what sets Curri apart is our expansive fleet. We have vehicles that can handle deliveries of every shape and size. Our network includes vans, pickups, sedans, box trucks, stake beds, flat beds, semi trucks, and anything else you can imagine. Just let us know the size of your delivery and we'll get you the right vehicle at the most affordable price.